Culture of Sharjah. Places to visit - old town, temples, theaters, museums and palaces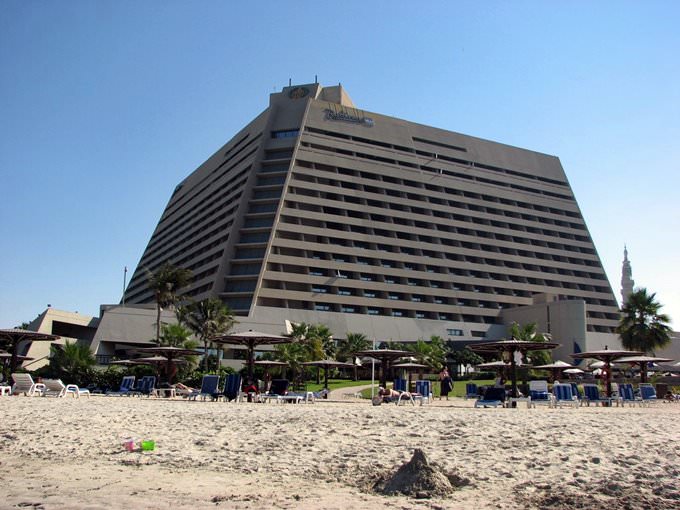 Sharjah is sure to be the cultural capital of the Arab world, as an incredible number of unique attractions is concentrated in the emirate. The oldest area of ​​the emirate is Merijah; its main landmark is the Sharjah Archaeology Museum. Excavations in the Sharjah have being conducted since 1970; much of the artifacts discovered by scientists are represented in the museum. Age of some exhibits is over 5,000 years old. The founder of the Archaeological Museum is Sheikh Sultan bin Mohammed Al Qassimi. There are computers in museum's halls that would help you to find out more information on any exhibit.
Sharjah is an attractive holiday destination for those who like shopping; walks around shops are among its top attractions. The Central Market is notable, as there are more than five hundred …
Open
Art lovers will like the Sharjah Art Museum with a collection of old paintings and documents, as well as unique maps of the 18th century and contemporary works of famous painters. Opening of the Museum of Art was held in 1997; it is a great cultural center that has been the permanent venue of interesting cultural events for many years.
The youngest and one of the most attractive venues in Sharjah is the Maritime Museum; it introduces a variety of features of the amazing underwater world. Several thousand years ago fishermen have lived in the emirate, as it has been heavily waterlogged. Much of the museum is devoted to fisheries; there are models of ancient boats and various devices that were used by fishermen among its exhibits. Currently, the cutting-edge research center is being built close to the Maritime Museum; soon it would available for guests of the emirate. Copyright www.orangesmile.com
1. Fans of noisy entertainment and bars have to consider that there are no nightclubs and other entertainment venues in Sharjah. You mustn't consume alcohol at the emirate; there are …
Open
There are also amazing architectural landmarks in Sharjah, including the beautiful mosque of King Faisal. Its construction has lasted for 10 years and was completed in 1986; the mosque is just striking with its incomparable appearance. Among historical attractions of Sharjah Central Market is noteworthy; it is situated in two beautiful old buildings. They resemble huge locomotives; absolutely everyone is recommended to see this landmark. Among modern places of interest, Singing fountains are worth visiting. Every evening, visitors can watch the magical light and music show.
In the section below, you can get one of our excursion tickets or city discovery tours over Sharjah and surroundings. Our website offers 10-30% lower ticket prices, when compared to the offline purchase on the spot.
City tours, excursions and tickets in Sharjah and surroundings
This guide to cultural sights Sharjah is protected by the copyright law. You can re-publish this content with mandatory attribution: direct and active hyperlink to
www.orangesmile.com
.
Reference information
Art galleries in Sharjah and around
♥ Art museum 'Sharjah Art Museum' Sharjah, 0.4 km from the center.
On the map
Photo
♥ Art museum 'Tashkeel Art Hub' Dubai, 24 km from the center.
On the map
Photo
♥ Art museum 'Salsali Private Museum' Dubai, 29.6 km from the center.
On the map
Photo
Unique spots in Sharjah and near
Rose Rayhaan by Rotana
From the series
"The world's tallest hotels"
Check on the map:
Distance from Sharjah center - 20.3 km.
The skyscraper was built in the shortest possible time and already in 2007 amazed city visitors with its perfect appearance. Rose Rayhaan by Rotana officially opened in December, 2009. It remained the world's tallest hotel untill 2012. The hotel offers guests a choice of 482 rooms and penthouses. Regular guests traditionally book rooms on the top and the highest storeys of the tower. All the rooms of Rose Rayhaan by Rotana hotel are of impressive size, the smallest of them is 33sqm. …
Read further
Top of Burj Khalifa
From the series
"Breathtaking high-altitude observation points with panoramic views on cities"
Check on the map:
Distance from Sharjah center - 21.5 km.
Needless to say that the panoramic view of the city is simply mesmerizing. Compared with Burj Khalifa, all the surrounding skyscrapers and large-scale buildings seem quite tiny, and cars on the highways are barely distinguishable. One of the main features of the site is that it allows you to enjoy a circular panorama of the city. A part of the observation deck is open, so magnificent views of Dubai can be enjoyed outdoors. …
Read further
Car rental on OrangeSmile.com
Photogallery of cultural heritage of Sharjah
Landmarks of culture on Sharjah map: art-galleries, monuments, palaces, etc
Excursions over cultural sights of neighbours of Sharjah
Culture guide to Sharjah. Which fascinating sights to visit once you are in Sharjah: temples, museums, churches, museums, theaters and castles. Recommendations (with addresses, phone numbers and links) on the places 'must visit' in Sharjah. Plan your own city excursion by using this page info!