Preparing your trip to Maastricht: advices & hints - things to do and to obey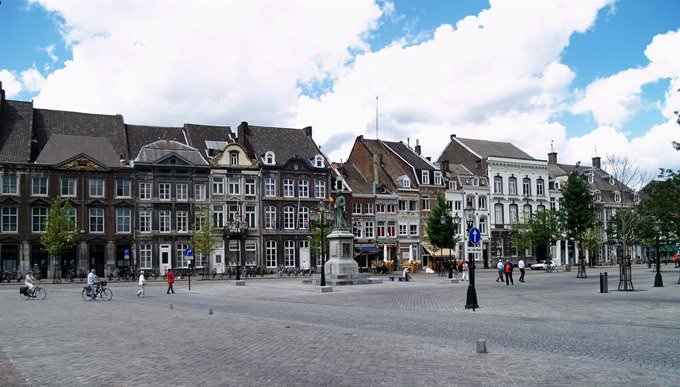 1.
Tips in local restaurants and bars are included into the amount of the bill and estimate approximately 10 - 15%. If you want to, you can leave an additional amount for a waiter. Tips are also usually given to maids, hairdressers and taxi drivers.
2. The majority of malls and shops are closed on weekends, and Monday is often considered a short working day. Weekdays' mornings are the best time for shopping.
3. When you enter a store, a restaurant or other public facility, you should certainly welcome all people present – this is the rule of the local etiquette.
4. Do not wear fur and leather for your walk. There are many animal rights supporters in the city, so such outfit can cause many negative emotions.
5.
Dancing is not common in local restaurants, so fans of entertaining rest are better to go to a nightclub or a disco. Copyright www.orangesmile.com
6. Tourists are recommended to visit the city in February as this is the time of a grand carnival. Holidays are usually full of cultural events and fairs.
7. Public transport is the most convenient way of travelling in the city. It can get you to all famous sights and places of interest. Tickets for a ride are available from drivers. They are usually about one and a half of euros.
The majority of popular tourist shops in Maastricht are located close to Vrijthof Square. You can find many popular clothes stores with frequent sales and various promotions, as well as …
Open
8.
There are many car rentals in the city, which differ in both rates and rules. People under the age of 21 years can be denied to rent a car, as well as people who received a driving license less than two years ago. In some car rental offices the age limit is between 23 and 25 years.
9.
Soft drugs are best to be purchased in specialized shops. Do not buy them from street vendors for security reasons.
Preparing your trip to Maastricht: advices & hints - things to do and to obey You can re-publish this content with mandatory attribution: direct and active hyperlink to
www.orangesmile.com
.
What to visit being in Maastricht - unique sights
Aachen Cathedral
From the series
"Top 15 Unesco Sites in Europe"
Check on the map:
Distance from Maastricht center - 28.4 km.
As early as 805, the cathedral was consecrated. In 814, Charlemagne was buried in the specially built palace chapel that is the oldest part of the Aachen Cathedral. The Chapel, built in the form of an octagonal dome, is 31 meters height. During more than a thousand years, the Aachen Cathedral has undergone a lot of renovations. It was constantly rebuilt. In the medieval period, its architectural appearance was complemented by a series of Gothic elements. …
Read further
City tours, excursions and tickets in Maastricht and surroundings
Photos of Maastricht
Services search (pharmacy, police, parking, banks) on Maastricht map
Tips for the cities around Maastricht
Travelling to Maastricht - advices and tips. What should be provisioned in advance, the rules you might want to follow, and the things you better avoid doing in Maastricht. We help you to make your trip smooth and easy, with no unexpected surprises.