City break in Maastricht. Active leisure ideas for Maastricht - attractions, recreation and nightlife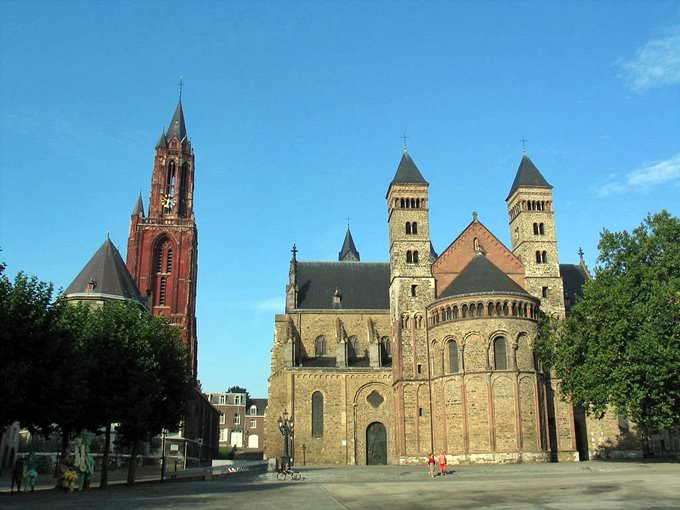 In addition to traditional coffee shops, nightclubs and discos, Maastricht offers to its guests really many interesting ways of spending time. Thus, on the territory of the city are located countless fashion boutiques, which will undoubtedly please fans of shopping. In local shopping malls visitors can buy clothes and perfumes of the world's leading brands. Tourists will surely fall in love with local antique shops, which can be found literally on every street.
While walking around the city, you can discover most unusual and original gastronomic facilities. For example, Pakhoes restaurant offers to its guests most popular dishes from Dutch, French …
Open
When it comes to nightlife, Den Ouden Vogelstruys and Take One bars are considered the most prestigious night entertainment facilities of the city. Here visitors will be offered to taste exotic drinks and snacks. Sports fans should visit Bakkerbossh golf field. This place is not only a great destination for fans of this game, but also a wonderful place for relaxation in nature. A simple walk around the city will surely leave great pleasure as during it you can successfully combine sightseeing and tasting delicacies in local restaurants.
Backstage is a popular night club, which is opened in an old factory. In the club you can hear music of different directions. Here are often organized themed and retro-parties that are popular not only among visitors, but also among locals. In addition to a wonderful dance floor and interesting musical program, Backstage can offer to its visitors a great bar. There is also a gaming room in the club with a large selection of slots. If you plan to have rest with a big company, Allebonheu club is a perfect choice. Music doesn't stop here until early in the morning. The club regularly hosts performances of famous DJ's, and its entertainment program deserves the highest praise. Copyright www.orangesmile.com
Of course, the southernmost city of Holland is distinguished by special national features. Its residents cherish the traditions and customs of their ancestors. You will understand this if …
Open
In Maastricht, you will discover things that you will not find anywhere else. For example, in caves near the city from time to time, Cave Raves are held - these are real raves with excellent music. However, it's not so easy to get on them - they are all illegal, the specific venue is reported at the last minute, and to get there, you need to know someone from the local. But be on the alert - sometimes the road to the cave is so difficult that people can get lost on the road. In the daytime, we recommend you to visit and look into the large bookstore Selexyz Dominicanen, which is located in the building of the former Dominican church. Even if you do not need a book, you should have a walk here. On the second floor, there is a class bookshop department with symbolic prices.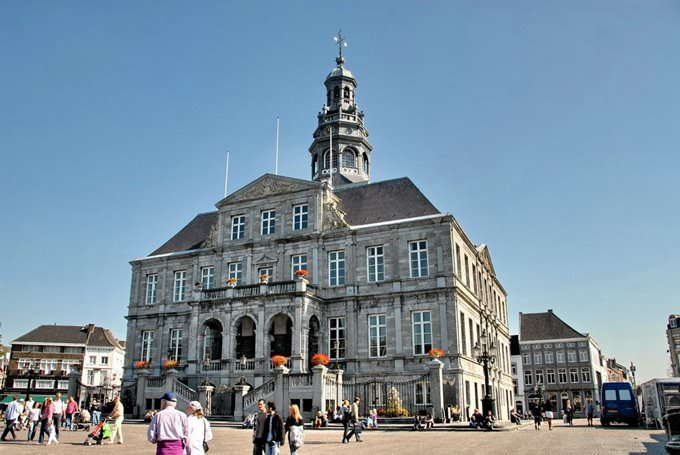 If you came to Maastricht with children, then be sure that numerous entertainments are available for all family. Start knowing this city from having a walk through mysterious caves, have some rest in beautiful parks and explore every interesting museum. Your excursion program must start with a visit to the St. Pietersberg Caves. This type of excursion is suitable for school-age children. Small travelers will definitely like to walk through the mysterious corridors with a flashlight, as well as examine the paintings on the walls. Those who go to inspect the caves with their children, take into account the low-temperature underground, so it is necessary to take warm clothes.
Start your observation of the city from visiting Vrijthof Square, which is the location of two bright architectural constructions - Basilica of Sint Servaas and Yanskerk Church. These …
Open
You can have a good time in the open air and enjoy active entertainment in the City Park, which is located near the ancient fortress. This park is beautiful at any time of the year, in the summer here you will always find carousels for the youngest, and also equip playgrounds for older children. On the territory of the park there are beautiful picnic areas, in the warm season there is a café and regularly conduct interesting entertaining activities. In winter, the city park turns into an oasis of peace and quiet; you can play snowballs and make a lot of beautiful family photos.
This guide on active recreation and leisure in Maastricht is protected by the copyright law. You can re-publish this content with mandatory attribution: direct and active hyperlink to
www.orangesmile.com
.
City tours, excursions and tickets in Maastricht and surroundings
Sites around Maastricht from our surveys on extreme Earth places
Montagne de Bueren
From the series
"Furious Footways Around the World That Make You Dizzy"
Check on the map:
Distance from Maastricht center - 23.9 km.
Guests of Liege, who are not lazy to walk to the end of the stairs, will have an opportunity to admire not only unique historical sights. From the historic district, a wonderful panoramic view of the Maas river opens. Walking on the stairs will be comfortable and pleasant even for those who do not like long walks. On the stairs in certain places beautiful shops were established, where you can always relax. There is a cult place of interest in Liege with the official name "Buren Mount", it was named after the nobleman Vincent de Buren, who played an important role in the defense of the city. …
Read further
Car rental on OrangeSmile.com
Photogallery of picturesque Maastricht
Search for active leisure and attraction spots on Maastricht map
City break ideas for neighbours of Maastricht
Guide to your best city break in Maastricht - popular places for recreation and leisure. Things to do during the day in Maastricht - attractions, parks, beaches, aquaparks, racing tracks, biking trails or waterski. Recommendations (with addresses, phone numbers and links) where to spend your time in the evening (bars, discos, clubs, etc.). We share some good ideas and the question 'What to do in Maastricht?' disappears immediately.