Preparing your trip to Eindhoven: advices & hints - things to do and to obey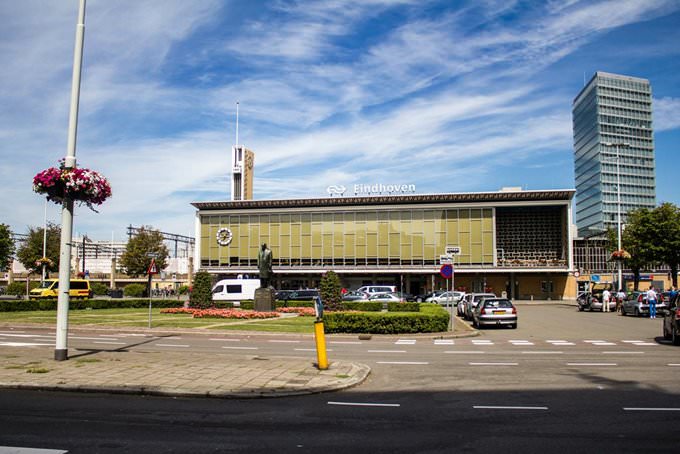 1. Holidaymakers should take into account that almost the entire central area of ​​the city is pedestrian. It's very easy and fun to explore it on foot or by bicycle; everywhere in the center you can see beautiful buildings in the traditional style and spectacular futuristic constructions.
2. Those who expect to save on visiting restaurants and cafes are recommended to specify the location of the nearest grocery stores and supermarkets. It can be difficult for inexperienced tourists to find them; however, the abundance of bakeries will surprise fans of baking.
3. You have to pay for goods and services exclusively in euro; any other currency won't be accepted. It is recommended to exchange currency before the trip, as in this case conditions of exchange will be the most profitable.
4. Another strong argument in favor of bicycles is the high cost of public transport and taxis. There are excellent conditions for the two-wheel transport; virtually any area of interest can be easily accessible by bicycle.
5. Near the train station there is an excellent tourist information center. There you can specify the time and location of all cultural institutions and attractions, as well as purchase souvenirs. It's worth noting the city doesn't have lots of souvenir shops. Copyright www.orangesmile.com
6. Budget travelers should pay attention to hotels located in the immediate vicinity of the railway station. They are popular among experienced hikers; you can find attractive rooms of all sizes and price ranges there.
7. Not all football fans know that the local stadium is open to public, even in days when there are no matches. Everyone is welcome to have a tour and visit the legendary stadium; you can specify the required information in the tourist center.
Eindhoven is informally called the City of Light; this name is due to the important historical event which has radically changed the fate of the place. In 1891, Anton and Gerard Philips have …
Open
8. It isn't recommended to walk late at night, as it's not the safest thing to do. Even downtown streets are considered a risky place for a stroll after dark. Also, vacationers are not recommended to carry documents and large sums of cash without the special need.
Preparing your trip to Eindhoven: advices & hints - things to do and to obey You can re-publish this content with mandatory attribution: direct and active hyperlink to
www.orangesmile.com
.
What to visit being in Eindhoven - unique sights
Efteling Park
From the series
"The most fantastic amusement parks in the world"
Check on the map:
Distance from Eindhoven center - 36.7 km.
The park was opened in 1952. Its founder is the well-known decorator Anton Pieck. It was his idea to turn the traditional amusement park into a strange fairy-tale land that would definitely please the followers of the work of Charles Perrault and Hans Christian Andersen. The masterfully cultivated flower beds, the alleyways surrounded by the slender trees, the tiny ponds with lilies - the rest in the park is a must for the dreamers and artists. …
Read further
City tours, excursions and tickets in Eindhoven and surroundings
Photos of Eindhoven
Services search (pharmacy, police, parking, banks) on Eindhoven map
Tips for the cities around Eindhoven
Travelling to Eindhoven - advices and tips. What should be provisioned in advance, the rules you might want to follow, and the things you better avoid doing in Eindhoven. We help you to make your trip smooth and easy, with no unexpected surprises.