Preparing your trip to Kuwait City: advices & hints - things to do and to obey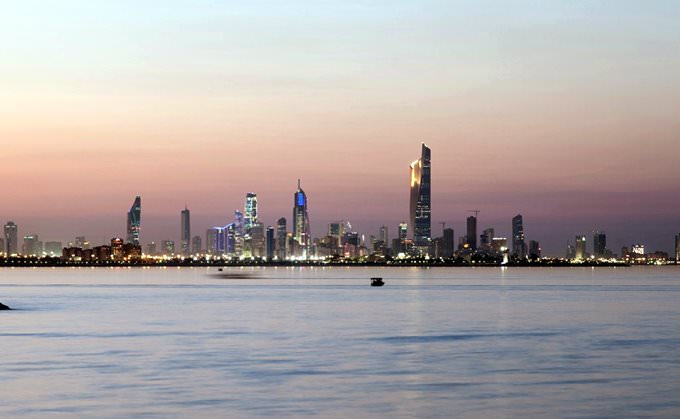 1.
Tipping isn't officially accepted, but in some larger restaurants tip may be included in the total account. If you would like to thank the helpful waiter, you can add to the bill 10% of the amount or to round it up to any convenient sum.
2. Bargaining is possible only at open markets, as bargaining has been a ritual for years and years. In stores and shopping centers commodity prices are fixed; it is also worth noting that there is no VAT in Kuwait.
3. Most shops and malls open at 8:30 - 9:00am and work until 8:00 - 9:00pm. During the day, some stores may be closed for a very long break. Thursday and Saturday are considered short working days, and on Friday almost all shops are closed.
4. Tourists, who are going to call in a lot of other countries and cities, are recommended to purchase a plastic prepaid card. It is sold in all newsstands, petrol stations and post offices. This plastic card is accepted by every payphone. Calls from conventional street payphones would be the most profitable ones.
5.
Travelers, who expect to visit remote areas of the city and travel outside the tourist areas, have to pay attention to the choice of clothes. Clothing for walking should be high-necked and long-sleeved; too bright and provoking attire is considered a sign of bad taste and can be misinterpreted. Tourists in the low-necked clothes don't even receive the permission to enter the territory of religious attractions. Copyright www.orangesmile.com
6. Local people are very reluctant to alcoholic beverages; it is possible to consume spirits only in designated areas. The appearance in a public place while being drunk is considered a gross violation of public order, which could be followed by a heavy fine.
7. Main voltage is 220 V; three-pin sockets are most common. Required adapters can be borrowed from the hotel or purchased at any supply store.
Kuwait City is a picturesque place with many monuments, museums and colorful markets, which also have become major tourist attractions. An important tourist landmark is the Kuwait National …
Open
8.
Banks and other government offices open early, at 7:00-7:30am and serve visitors to 1:00-1:30pm. Some larger agencies may also work for some hours in the evening. Tuesday is a day-off, and Thursday is a half-day.
Preparing your trip to Kuwait City: advices & hints - things to do and to obey You can re-publish this content with mandatory attribution: direct and active hyperlink to
www.orangesmile.com
.
What to visit being in Kuwait City - unique sights
Al Hamra Tower
From the series
"The highest buildings in the world"
Check on the map:
Distance from Kuwait City center - 1.7 km.
One of the most beautiful skyscrapers of the planet, Al Hamra Tower, is situated in Kuwait City. This 77-storey building is 414 meters tall. It features not only impressive height, but also a very original look. Al Hamra Tower is one of the most grandiose asymmetric skyscrapers, but despite its sleek appearance, it's very durable and can confidently resist destructive element. …
Read further
Photos of Kuwait City
Services search (pharmacy, police, parking, banks) on Kuwait City map
Tips for the cities around Kuwait City
Travelling to Kuwait City - advices and tips. What should be provisioned in advance, the rules you might want to follow, and the things you better avoid doing in Kuwait City. We help you to make your trip smooth and easy, with no unexpected surprises.