City break in Kuwait City. Active leisure ideas for Kuwait City - attractions, recreation and nightlife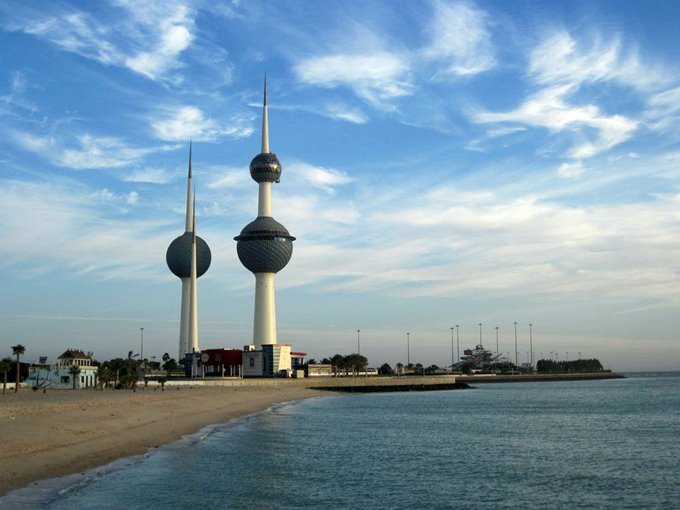 Kuwait City will delight fans of outdoor activities with an abundance of entertainment venues and beautiful places to walk. At every turn you can find attractive shops and markets, huge shopping malls and small souvenir shops. It is a real paradise for shoppers. One of the most famous shopping malls is The Avenues; there are hundreds of shops selling clothes, accessories, jewelry and perfumes in it. Visitors could stroll among glittering display windows all day long. It is almost impossible to leave The Avenues without buying something, as goods are offered at very attractive prices.
Kuwait (El Kuwait) is the capital of Kuwait located on the southern bank of Kuwait Bay (a part of the Persian Gulf). This is the largest port of the country. The population of the city …
Open
Among the entertainment centers The Scientific is worth visiting, where curious travelers are sure to enjoy. The center has a great aquarium, which introduces a variety of inhabitants of the underwater world to center's guests. There is also a cinema there. In the center there are several science museums, which would be interesting for both children and adults.
The perfect place for strolling is Salmiya district, where the world's most famous pearl market is situated. Here, travelers would have an opportunity to buy unique jewelry. Local pearl divers offer to participate in extracting the precious pearl at a small fee. Fans of beach vacation have to go to the Ras Al-Zour. This scenic piece of coast is well equipped for water sports and is considered one of the most beautiful beaches of the Arabian Gulf. Copyright www.orangesmile.com
In Kuwait, tourists with children should definitely visit the local Kuwait Zoo. It is located on the territory of an incredibly beautiful park, in which there are artificial lakes with …
Open
Those, who prefer outdoor activities, would enjoy an excursion to the island of Al-Siyar. This unspoiled corner of nature dazzles senses; the island is home to a huge number of exotic birds. There is a riding school on the island, so everyone can learn how to stay in the saddle and to explore natural attractions riding a thoroughbred horse.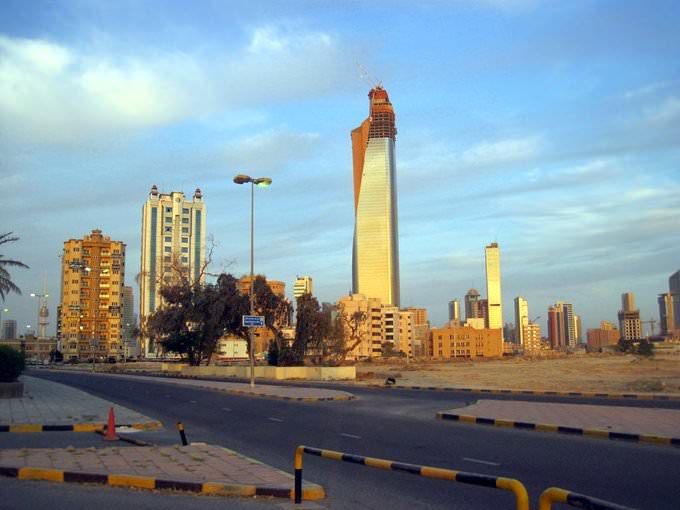 Among city markets travelers point out the Souk Al-Mubarakiya. Thousands of stalls are offering customers the most diverse goods: beautiful clothes and jewelry, fresh vegetables and fruits, spices and fine national food. Those who hope to bring back from a trip some antiques would also like the market, as there you can find unique antiques. Among other shopping complexes that can attract tourists, Villa Moda, Marina World and the 360 ​​Mall are worth mentioning.
This guide on active recreation and leisure in Kuwait City is protected by the copyright law. You can re-publish this content with mandatory attribution: direct and active hyperlink to
www.orangesmile.com
.
Reference information
Amusement parks near Kuwait City
♥ Amusement park 'Hawalii Indoor and Outdoor Park' Hawalli, 5.3 km from the center.
On the map
Photo
♥ Amusement park 'Al-Sha'ab Leisure Park' Salmiya, 6.9 km from the center.
On the map
Photo
♥ Amusement park 'Magic Planet Indoor Park' the Avenues mall, 8.5 km from the center.
On the map
Photo
♥ Amusement park 'Kuwait Entertainment City' Doha, 16.2 km from the center.
On the map
Photo
♥ Amusement park 'Kuwait Magic' Al Mahbulah, 30.2 km from the center.
On the map
Photo
Water attractions around Kuwait City
♥ Water park 'Aqua Park' Kuwait City, 3.5 km from the center.
On the map
Photo
♥ Water park 'Messila Water Village' Messila Beach, 15.8 km from the center.
On the map
Photo
Sites around Kuwait City from our surveys on extreme Earth places
Al Hamra Tower
From the series
"The highest buildings in the world"
Check on the map:
Distance from Kuwait City center - 1.7 km.
Special slabs of limestone were used for decoration of the skyscraper's facade; by the way, they have not only decorative, but also practical function. They protect the skyscraper from the sunlight, so even in the midst of a hot day the building can always boast a pleasant coolness. The main construction material is concrete; more than 500 thousand tons were used for all related structures. …
Read further
Car rental on OrangeSmile.com
Photogallery of picturesque Kuwait City
Search for active leisure and attraction spots on Kuwait City map
City break ideas for neighbours of Kuwait City
Guide to your best city break in Kuwait City - popular places for recreation and leisure. Things to do during the day in Kuwait City - attractions, parks, beaches, aquaparks, racing tracks, biking trails or waterski. Recommendations (with addresses, phone numbers and links) where to spend your time in the evening (bars, discos, clubs, etc.). We share some good ideas and the question 'What to do in Kuwait City?' disappears immediately.