Cuisine of Kuwait City for gourmets. Places for dinner - best restaurants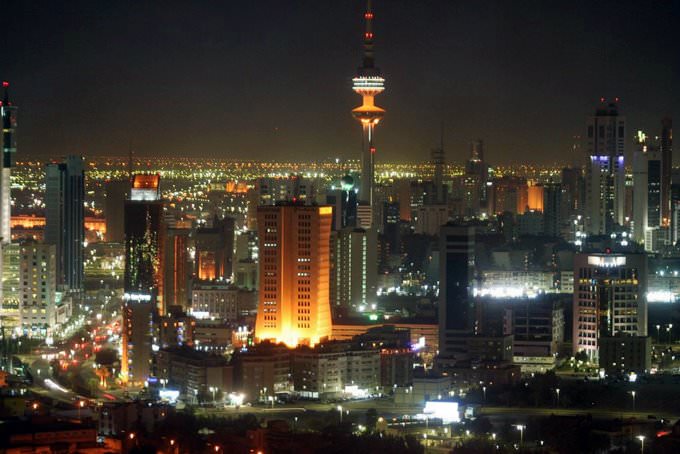 It's not easy to choose the best one among hundreds of attractive restaurants and cafes of Kuwait City, but some places deserve special attention as they differ much from the rest. The Chocolate Bar is an attractive place. It is a cozy cafe, where guests can taste prefect sweets. Both chocolate lovers and fans of pastries, and those keeping figure would find a suitable dessert here. In addition to cakes and fruit desserts, they offer visitors a refreshing drink, tea and coffee specialties.
Kuwait (El Kuwait) is the capital of Kuwait located on the southern bank of Kuwait Bay (a part of the Persian Gulf). This is the largest port of the country. The population of the city …
Open
The popular Mais Alghanim restaurant offers its guests to taste dishes of Middle Eastern cuisine. Visitors will be able to choose a treat for every taste and budget. Among culinary delights represented, there are rare delicacies and traditional home dishes. Those who can't imagine a meal without their favorite hamburger are welcomed by the Slider Station restaurant. Its menu also provides a decent selection of vegetable salads and light meals. The restaurant also attracts visitors with its reasonable prices.
The Leila restaurant specializes in cooking Lebanese dishes. This establishment has excellent food, pleasant decor and rooms, and attentive staff who will answer all your questions and help to choose dishes. The Leila restaurant is also suitable for celebrations. Excellent restaurant of Japanese cuisine is Kei; every day it is visited by fans of sushi and rolls. Some restaurant's tables are served on the terrace; visitors can also stay in a cozy room decorated in oriental style. Copyright www.orangesmile.com
In Kuwait, tourists with children should definitely visit the local Kuwait Zoo. It is located on the territory of an incredibly beautiful park, in which there are artificial lakes with …
Open
Best pizza and pasta are offered by the Nino restaurant serving Italian cuisine. It is very popular among locals and visitors. Nino is one of the most attractive budget facilities of the city. At their first visit guests may be confused with richly decorated room, but they don't have to overpay for the design, as prices in this restaurant are at moderate level. The One cafe offers a wide selection of international cuisine, in the morning it often serves breakfast in a buffet-style. Its main clients are tourists and employees of nearby offices. The Fauchon restaurant is considered the best in French cuisine. It will also please guests with an amazing interior decoration and delicious treats.
This guide to cuisine and restauraunt in Kuwait City is protected by the copyright law. You can re-publish this content with mandatory attribution: direct and active hyperlink to
www.orangesmile.com
.
Unique sights around Kuwait City
Al Tijaria Tower
From the series
"Twisted spiral buildings and towers that are real"
Check on the map:
Distance from Kuwait City center - 1.4 km.
Currently, the skyscraper is full of interesting shops and gastronomic institutions, and part of the high-rise building has been allocated for offices. Al Tijara is one of the most interesting tourist places in Kuwait City. Here you can spend days looking at goods in shining shop windows, admiring exotic plants in the atrium and enjoying specialties in restaurants while admiring the panorama of the city. There is a spectacular skyscraper in one of the most modern and actively developing areas of the capital, on Mutanabi Street. …
Read further
Car rental on OrangeSmile.com
Kuwait City in photo set
Searching where to eat - restaurants and cafe on Kuwait City map
Cuisine and restaurants in the neighbours of Kuwait City
Travel notes on best cuisine and restaurants of Kuwait City (Kuwait) on OrangeSmile.com. Famous recipes and traditional dishes and courses in Kuwait City restaurants. Where to eat - our recommendations on popular places in Kuwait City, where you can taste delicious meal and also spend a good time with your friends.