Colors of Kuwait City - traditions, festivals, mentality and lifestyle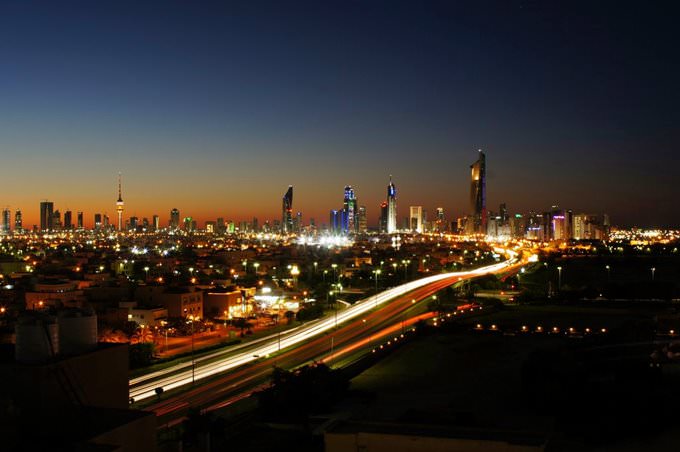 Kuwait City is a modern bustling city that isn't alien to trends of modern culture. More recently, life there has based on an entirely different traditions and backgrounds. Only some of the important traditions have managed to preserve till these days. The most important aspect of local culture is still the good relationship between family members. The family is considered to be a single entity and a situation, when only one member of the family is invited on some celebration, is simply intolerable. It is a common practice to make visits along with family, whether it is an ordinary trip to visit friends or an important holiday.
In Kuwait, tourists with children should definitely visit the local Kuwait Zoo. It is located on the territory of an incredibly beautiful park, in which there are artificial lakes with …
Open
Respect and unquestioning obedience to elders is also an important attribute of family relationships. Since childhood, children are taught to help elders and listen to their wise counsel. Seniors, in turn, are required to help the younger members of the family and take part in their lives. Relationships between a man and a woman are also quite distinctive, as they are retired from eyes and considered a taboo subject for discussion. Even legitimate married couples can't walk around in public places, hand in hand, because it is considered a manifestation of bad education and is contrary to religious canons.
Responsibilities of spouses differ: a man should provide material well-being of the family, and a woman has to do housework and to raise children. As it was noted above, each year the impact of modern culture affects lives of citizens more and more, so long, working women are no exception. Locals are very hospitable, they consider it their duty to accept guests adequately and entertain them, so that all were satisfied. Copyright www.orangesmile.com
It's not easy to choose the best one among hundreds of attractive restaurants and cafes of Kuwait City, but some places deserve special attention as they differ much from the rest. The …
Open
To receive guests there is a special room in each house, which is called 'deevania.' This part of the house is usually separated from the living area and is fully prepared to welcome guests. All that is left to do for hosts is to serve food. Traditionally only men take part in the meal. The invitation to visit is very honorable, so you shouldn't refuse. Local culture is also reflected in the specifics of national costumes, which are very beautiful, and even casual clothing may seem very elegant and solemn to foreigners. Tourists should be sure to learn rules of the local etiquette before the trip, as it will avoid many misunderstandings and would make a vacation comfortable.
This guide to traditions and festivals in Kuwait City is protected by the copyright law. You can re-publish this content with mandatory attribution: direct and active hyperlink to
www.orangesmile.com
.
City tours, excursions and tickets in Kuwait City and surroundings
Reference information
Survived castles around Kuwait City
♥ Castle 'Saam Castle' Zahedan, 2.8 km from the center.
On the map
Photo
Unique landmarks in Kuwait City and around
Al Tijaria Tower
From the series
"Twisted Spiral Buildings and Towers That Are Real"
Check on the map:
Distance from Kuwait City center - 1.4 km.
In the capital of Kuwait, travellers will have an opportunity to visit a grandiose shopping center of Al Tijara, which is located in one of the most spectacular twisted skyscrapers in the world. The height of the skyscraper is 218 meters, its construction began in 2005 and was completed in 2009. The turn of the tower is 80 degrees, the basis for creating a unique architectural project has become an ordinary spiral. …
Read further
Car rental on OrangeSmile.com
Colors of Kuwait City in photos
Search for popular touristic sites on Kuwait City map
Traditions and festivals in cities around Kuwait City
Cityguide on traditions, mentality and lifestyle of people in Kuwait City. Learn the best periods to visit Kuwait City to discover its soul - authentic festivals, events and celebrations. We will also reveal the interesting habits, attitude towards the world and to tourists in Kuwait City.