Culture of Kuwait City. Places to visit - old town, temples, theaters, museums and palaces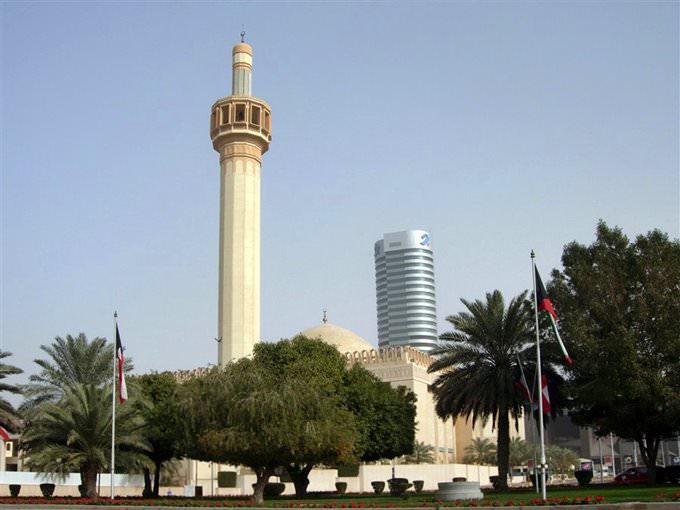 Kuwait City is a picturesque place with many monuments, museums and colorful markets, which also have become major tourist attractions. An important tourist landmark is the Kuwait National Museum, which is famous for the collection of objects of Islamic art and priceless archaeological finds. Those, who want to become better acquainted with works of local artists and sculptors, would like the Museum of Islamic Art. The collection of antique furniture and exquisite interior is represented in the Tareg Rajab private museum.
It's not easy to choose the best one among hundreds of attractive restaurants and cafes of Kuwait City, but some places deserve special attention as they differ much from the rest. The …
Open
Among the ancient monuments the Al-Khalifa, the construction of which took place in the early 18th century, points out. This beautiful religious building was built keeping best national traditions. Over the years of its existence it has been hit hard, but the surviving building look very impressive. The Great Mosque is the unique construction and the brightest monument of modern architecture. It was completed in 1986. The area's unique complex is about 50,000 square meters. The minaret is 74 meters height. The mosque is free to take a few thousand people; the unique massive construction is supported by only four pillars.
Some older religious objects, such as the mosque of Ibn al-Hammes and Matabba, have also preserved in Kuwait. Both of them were founded in the 18th century. Today they don't cease to amaze curious travelers with their impressive appearance. Returning to the subject of modern monuments, it is worth mentioning Kuwaiti towers. Beautiful skyscrapers were built in 1979; the height of the largest tower is 187 meters. Tops of skyscrapers are equipped with excellent viewing platforms that are among most popular attractions for tourists. Copyright www.orangesmile.com
Kuwait City is a modern bustling city that isn't alien to trends of modern culture. More recently, life there has based on an entirely different traditions and backgrounds. Only some …
Open
Excursion to Old Seif Palace will provide an unforgettable experience. It is the most important monument of the late 19th century. Indescribable atmosphere of luxury reigns in palace; its design is fine in every detail and it is entirely consistent with appearance that took place a hundred years ago. Tourists should definitely see surviving fortifications of the city, Shamiyya, Maskab, Baraisi and Jahra gateways. Several centuries ago, Kuwait was a powerful fortress city, in 1957 the surrounding walls were completely destroyed, but gates have managed to preserve to the present day.
This guide to cultural sights Kuwait City is protected by the copyright law. You can re-publish this content with mandatory attribution: direct and active hyperlink to
www.orangesmile.com
.
Reference information
Public palaces near Kuwait City
♥ Palace 'Sief Palace' , 1.3 km from the center.
On the map
Photo
Unique spots in Kuwait City and near
Al Tijaria Tower
From the series
"Twisted spiral buildings and towers that are real"
Check on the map:
Distance from Kuwait City center - 1.4 km.
Al Tijara Tower is interesting not only for its spectacular appearance, but also for its amazing interior decoration. Guests of the shopping center will have an opportunity to relax in a chic atrium, which is decorated with vertical gardens and an incredibly interesting illumination system. The structure of the skyscraper has 41 floors, and two floors are located under the ground. …
Read further
Car rental on OrangeSmile.com
Photogallery of cultural heritage of Kuwait City
Landmarks of culture on Kuwait City map: art-galleries, monuments, palaces, etc
Excursions over cultural sights of neighbours of Kuwait City
Culture guide to Kuwait City. Which fascinating sights to visit once you are in Kuwait City: temples, museums, churches, museums, theaters and castles. Recommendations (with addresses, phone numbers and links) on the places 'must visit' in Kuwait City. Plan your own city excursion by using this page info!