Sightseeing in Kuwait City - what to see. Complete travel guide
Kuwait (El Kuwait) is the capital of Kuwait located on the southern bank of Kuwait Bay (a part of the Persian Gulf). This is the largest port of the country. The population of the city estimates 32.4 thousands of people as for 2005. This is the only large megalopolis on the country.
It's not easy to choose the best one among hundreds of attractive restaurants and cafes of Kuwait City, but some places deserve special attention as they differ much from the rest. The …
Open
For a long time Kuwait was powered mostly by fishing, pearl fishery and well-developed trading relations with India and East Africa. After the end of World War II oil production started in Kuwait, quickly turning it into a large megalopolis. Today in Kuwait are well-developed such areas as food, cement, and petrochemical industries; machine building, consumer electronics manufacturing, ship repairs and ship building. The city is also famous by the only in the country and the largest in the world water desalinization factory and pearl fishing. Kuwait is also an important transport and trading crossing.
The architecture of Kuwait has suffered severely from the war with Iraq. That's why the center of the city is full of modern buildings and only in the suburbs of Kuwait one can see old one-storey wattle and daub buildings. The center of the city is the location of the official residence of emir, various governmental facilities that border with luxurious mansions that belong to the high class of the country. If you make a walk on Fahd Al Salem Street, you will see numerous trading centers, banks and comfortable hotels. All buildings here are very tall and are not very different comparing to architecture of European countries. Copyright www.orangesmile.com
Kuwait City is a modern bustling city that isn't alien to trends of modern culture. More recently, life there has based on an entirely different traditions and backgrounds. Only some …
Open
Main sights of Kuwait include the main mosque, Sief Palace, the Tareq Rajab Museum, and Kuwait Towers Skyscrapers. You can also visit the National Museum, where you can find archeological findings and a large ethnographic exposition. Your visit to Museum of Islamic Arts will be no less interesting. Failaka Island that is located not far away from the city is the location of another sight – the ruins of the Greek Temple built in IV century.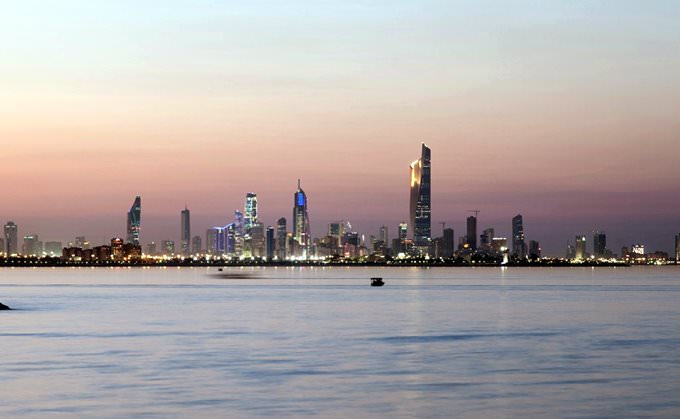 Kuwait is famous for its luxurious skyscrapers. One of the most beautiful is Al-Hamra. This 77-storey skyscraper is one of the highest in the world. Within its walls, there is a lot of entertainment for tourists. Here is a popular shopping center, various cinemas and a sports club, and on the roof of the skyscraper is located one of the most luxurious and expensive restaurants in the capital.
Kuwait City is a picturesque place with many monuments, museums and colorful markets, which also have become major tourist attractions. An important tourist landmark is the Kuwait National …
Open
Fans of unusual excursions will be invited to visit the ancient vessel Al Hashemi II, which can be seen on the waterfront. This ship is a record holder of the Guinness Book of Records. It is the largest ship on the planet, completely built of wood. The length of the ship is 100 meters, and it weighs about 2,500 tons. For tourists, there are interesting excursions, and on board the ship there is a posh restaurant where only the wealthiest citizens and guests of Kuwait can afford to dine.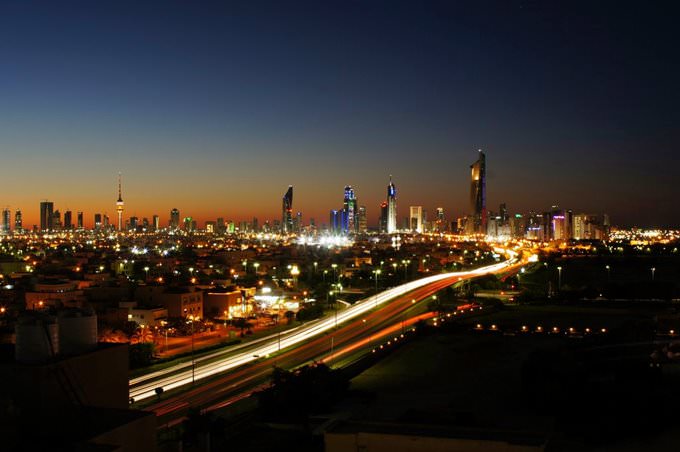 One of the main symbols of Kuwait is the Musical Fountain, which is one of the largest in the world. In fact, it is a huge complex consisting of 220 fountains and three huge pools. Around the fountains there is an incredibly beautiful recreation area with benches and playgrounds for children. It is most interesting to relax in this place in the evening when the fountains are decorated with luxurious illumination.
Kuwait City will delight fans of outdoor activities with an abundance of entertainment venues and beautiful places to walk. At every turn you can find attractive shops and markets, huge …
Open
The most interesting architectural monument is the Emir Old Seif Palace. It is a real oriental palace, built in accordance with all national traditions. The main feature of the building is a graceful turret with a beautiful clock. Very beautiful ceramic tiles and natural gold were used with its decoration.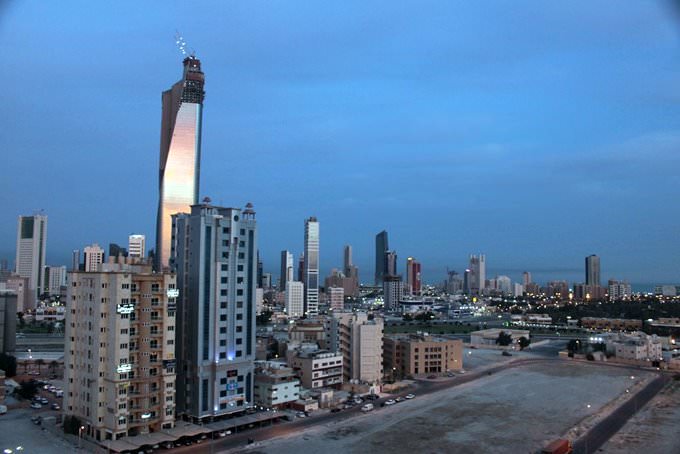 In another remarkable building, which can also be considered a model of national architecture, there is the Tareq Rajab Museum. Within its walls is a rich collection of works of art and objects of calligraphy. The founder of this museum is a couple from Kuwait who have devoted their entire lives to scientific work. Recently, the collection of the museum was replenished with unique products made of ceramics, as well as ancient weapons and jewelry. The couple collected this unique collection all their life. The museum exhibits are brought from various Arab countries. The museum's collection is constantly replenished, so it will be interesting to visit even for those who have already visited this beautiful mansion.
This guide to iconic landmarks and sights of Kuwait City is protected by the copyright law. You can re-publish this content with mandatory attribution: direct and active hyperlink to
www.orangesmile.com
.
Reference information
Survived castles around Kuwait City
♥ Castle 'Saam Castle' Zahedan, 2.8 km from the center.
On the map
Photo
Sights around Kuwait City from our guide 'Extreme places on Earth'
Al Tijaria Tower
From the series
"Twisted spiral buildings and towers that are real"
Check on the map:
Distance from Kuwait City center - 1 km.
Currently, the skyscraper is full of interesting shops and gastronomic institutions, and part of the high-rise building has been allocated for offices. Al Tijara is one of the most interesting tourist places in Kuwait City. Here you can spend days looking at goods in shining shop windows, admiring exotic plants in the atrium and enjoying specialties in restaurants while admiring the panorama of the city. There is a spectacular skyscraper in one of the most modern and actively developing areas of the capital, on Mutanabi Street. …
Read further
Sightseeing in Kuwait: things to see
In the past, Kuwait had to undergo tough war times, but nowadays it's a peaceful country, which billion dollar oil industry allowed performing of a massive restoration and building modern metropolises. Nowadays, the country attracts numerous travelers who come to rest on Failaka Island, discover sights of Kuwait City and enjoy spectacular beach rest. …
Open
Car rental on OrangeSmile.com
Search touristic sites on the map of Kuwait City
Sightseeing in regions nearby Kuwait City
All about Kuwait City, Kuwait - sightseeings, attractions, touristic spots, architecture, history, culture and cuisine. Prepare your trip together with OrangeSmile.com - find out the 'must see' things in Kuwait City, which places to visit, which excursions to take, where the breathtaking views are waiting for you. Planning your trip with this travel guide will help your to get the most out of Kuwait City in few days.