Preparing your trip to Riyadh: advices & hints - things to do and to obey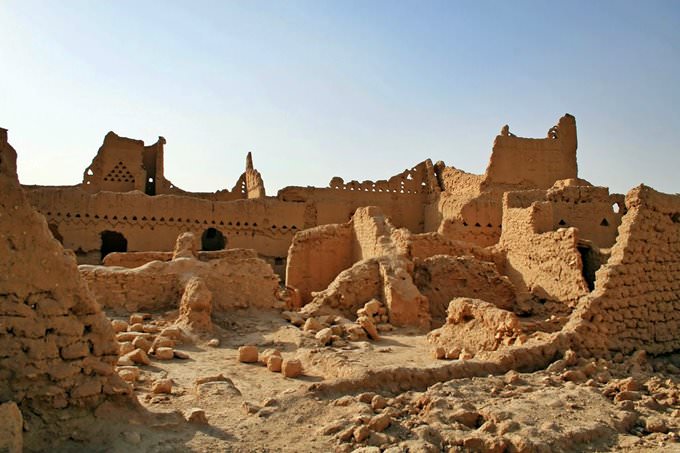 1.
Foreign guests should keep in mind specific aspects of behavior during a vacation in the city. It is not recommended to appear in the streets in too bright and provoking clothes as it will be interpreted rather negatively. Tourists are as well recommended to avoid sentiments in any form in public, even married couples should avoid hand in hand walking in the city.
2. Local people have a rather strict attitude to alcohol too, being drunk in public is considered to be one of the most serious offences. Alcohol consumption is allowed only in special places, some restaurants even don't have a wine list.
3. An optimum way to pay for goods and services is national currency. Every bank, private exchange office and ATM renders a currency exchange service. Special automated machines are set all over the city. Tourists will find ATMs close to financial institutions as well as in big shopping centers.
4. Shopaholics should keep in mind that at the weekend the shops are heavily overcrowded. Weekdays are the best period for a quiet shopping there. All the big shopping centers and malls have adopted a wireless cash transfer system.
5.
Travelers should remember that alcohol as well as drugs transit is forbidden being one of the most serious crimes. Tourists being on regular drug treatment need to learn all the drug rules in advance. Copyright www.orangesmile.com
6. Utility supplied voltage is 220V, some electric appliances may need adapters and connectors to function properly. These items can be demanded in a hotel, however it is recommended to check the devices' compatibility and buy adapters in advance.
7. Tips are essential in restaurants and cafes, which amount depends on the establishment standard. In upscale restaurants it is better to add 15% to a total sum, meanwhile in small budgetary restaurants and cafes tips can be about 7-10% of total sum.
One of the main features of the city of Riyadh is a great number of modern shopping and entertainment centers providing a perfect choice of goods and entertainments meeting every taste and …
Open
8.
Most local shops don't have a standard working schedule. They usually open at 9 am or earlier and serve clients until 8-9 pm. Some shops can have a lunch break during a day which may last for three hours. But commonly these breaks are quite short. Almost every shop welcomes bargaining and easily reduces prices for the goods.
9.
The only day off of all city establishments is Friday. A shortened working day is considered to be Thursday, on Thursdays all the shops and banks can be closed already at 12:00-13:00.
Preparing your trip to Riyadh: advices & hints - things to do and to obey You can re-publish this content with mandatory attribution: direct and active hyperlink to
www.orangesmile.com
.
Photos of Riyadh
Services search (pharmacy, police, parking, banks) on Riyadh map
Tips for the cities around Riyadh
Travelling to Riyadh - advices and tips. What should be provisioned in advance, the rules you might want to follow, and the things you better avoid doing in Riyadh. We help you to make your trip smooth and easy, with no unexpected surprises.