Cuisine of Kosice for gourmets. Places for dinner - best restaurants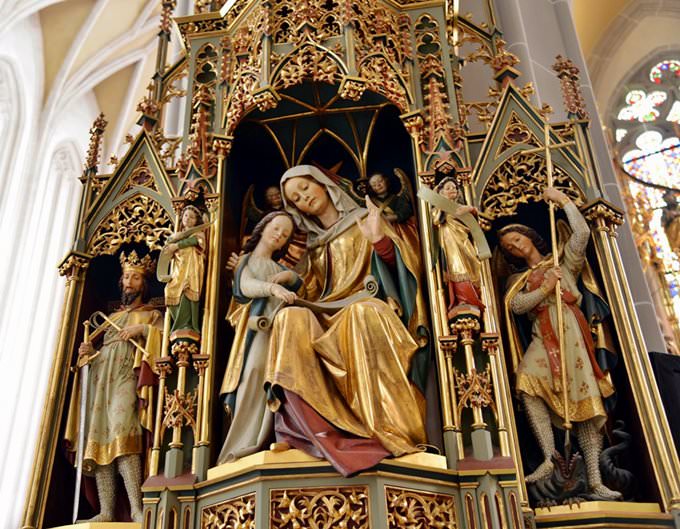 There are fashionable restaurants, pizzerias as well as modest and cozy pubs in Kosice; any gourmet would be able to find a place to have dinner. One of the most prestigious places of the city is the 12 Apostles restaurant serving Slovak cuisine. It will appeal to those who are used to relax in luxurious atmosphere and can't imagine a meal without exotic dishes. The restaurant is very popular among locals and tourists; in evenings, an interesting entertainment program is held.
1. Vacationers should observe basic safety rules. It isn't necessary to walk through the deserted areas of the town in the evening; in public places you need to keep personal …
Open
The Venice restaurant is popular among thrifty travelers. In addition to the delicious pizza, they serve lots of popular Italian dishes. This restaurant is perfect for families; younger guests will appreciate the large selection of desserts and beverages.
There is also a real Irish pub in Kosice, The Diesel pub. Fans of beer prefer to relax here, as the pub offers more than twenty popular sorts of this drink. In addition to the favorite beer, guests are offered a great variety of snacks and branded treats. Sweet tooth won't be bored also, as in Kosice all kinds of confectionery, cooking and cafes are ubiquitous. Copyright www.orangesmile.com
Kosice is a city located in the eastern part of Slovakia, at the foot of Black Mountain in the valley of the Hornad River. Kosice is the second largest city of the country and the center of …
Open
The strudel is considered the most popular local sweet; it can be cooked with a variety of fruit fillings. Cafes and delicatessen shops would surprise visitors not only with a great selection of cakes and strudels, but also with reasonable prices. An interesting place is Golem restaurant that resembles a classic pub with its design. However, in addition to a large selection of drinks and snacks, you can make a decent selection of international dishes there.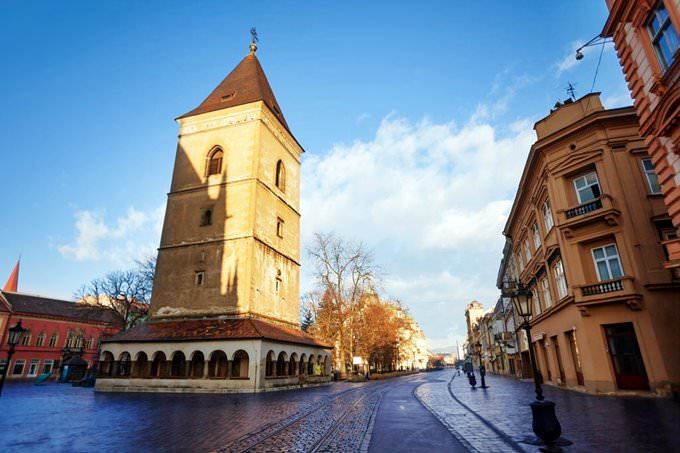 Among budget places, the Camelot restaurant is noteworthy, which in addition to national dishes, serves popular dishes of the Hungarian and Czech cuisine. In the downtown there is the Bamboo Sushi and Grill Bar, which shouldn't be ignored by fans of sushi and rolls. The original design of the hall, a huge selection of Japanese dishes and friendly attitude of the staff are things that made this beautiful stylish restaurant gaining an immense popularity. You can taste excellent home-cooked meals cooked following old recipes in the Keltske Krcma restaurant. Keltske Krcma is perfect for those who want to relax in a tranquil and secluded atmosphere, as the restaurant always has a pleasant ambience.
Next:
Traditions & lifestyle
This guide to cuisine and restauraunt in Kosice is protected by the copyright law. You can re-publish this content with mandatory attribution: direct and active hyperlink to
www.orangesmile.com
.
National cuisine of Slovakia
In Slovakia, there is a decent amount of great restaurants, bars, and cafes. "Modrá Hviezda" ("Blue Star") gourmet restaurant in Bratislava is famous for its fine Slovak cuisine. Here you can try a rabbit in red wine, fried cheese, and other traditional specialties. Nitra has cozy Gio Cafe serving delicious desserts, homemade cakes, Italian ice cream, and coffee. Med Malina is a small but popular restaurant in Košice where you can have a good meal and try hot beer. …
Open
Kosice in photo set
Searching where to eat - restaurants and cafe on Kosice map
Cuisine and restaurants in the neighbours of Kosice
Travel notes on best cuisine and restaurants of Kosice (Slovakia) on OrangeSmile.com. Famous recipes and traditional dishes and courses in Kosice restaurants. Where to eat - our recommendations on popular places in Kosice, where you can taste delicious meal and also spend a good time with your friends.