City break in Kosice. Active leisure ideas for Kosice - attractions, recreation and nightlife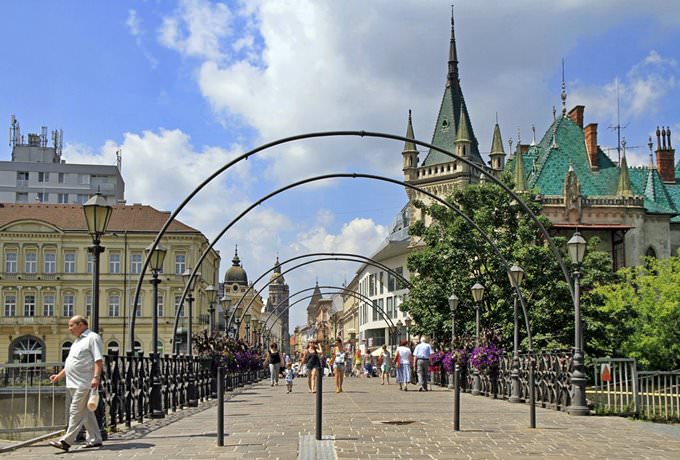 Kosice is a humble industrial town that can't boast an abundance of nightlife and trendy shops. However, this picturesque corner of Slovakia has its own charm. Fans of eco-tourism and those, who want to spend time away from busy cities, would enjoy their rest there. In the immediate vicinity of Kosice there is a place called Volovske vrchy. It is a famous mountain range that never ceases to attract fans of ski sport and explorers of beautiful natural places.
1. Vacationers should observe basic safety rules. It isn't necessary to walk through the deserted areas of the town in the evening; in public places you need to keep personal …
Open
In winter, ski resort is open for guests. There are hotel and center of sports equipment rental out there. It is worth mentioning that local ski slopes are oriented on beginners and are even suitable for families with children. In warmer months, mountain areas attract hikers. As slopes are quite low, it is not difficult rise to the top. A great beautiful panoramic view would reward your efforts.
Travelers will also be able to find some interesting entertainment options in the town. In the center there are popular cinemas, bars and pubs, as well as several night clubs. As we have noted already, the night life in Kosice isn't very active, most restaurants and clubs close before midnight. Copyright www.orangesmile.com
Kosice is a city located in the eastern part of Slovakia, at the foot of Black Mountain in the valley of the Hornad River. Kosice is the second largest city of the country and the center of …
Open
Those, who travel with family, should definitely look into the local amusement park. This is a real finding for fun rides fans, as there are recreational facilities for both children and adults in the amusement park. Fans of shopping will be pleased with lots of interesting souvenir shops and small markets, where you can buy interesting home decorations.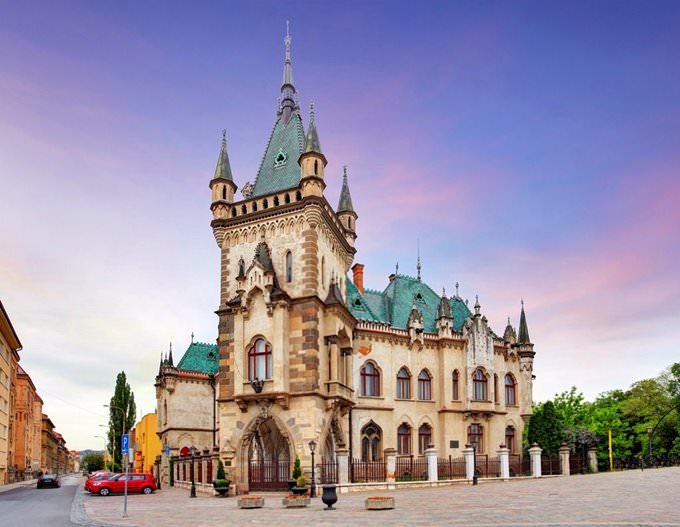 The largest shopping center of Kosice is Optima. In its territory, tens of shops, from boutiques with stylish accessories and clothing to children's toys stores, are situated. Those, who want to commemorate the trip with unusual souvenirs and national crafts, are recommended to go to the historic district of the town. There literally every house hosts an interesting craft shop or workshop, an art gallery or antique shop. On weekends, several markets are held in the town, where buyers are offered fresh grocery, national food and a variety of souvenirs.
Next:
Tips for tourists
This guide on active recreation and leisure in Kosice is protected by the copyright law. You can re-publish this content with mandatory attribution: direct and active hyperlink to
www.orangesmile.com
.
Reference information
National and city parks around Kosice
♥ World Heritage Site 'Caves of Aggtelek Karst and Slovak Karst' , 57.1 km from the center.
On the map
Photo
♥ National Park 'Magurski Park Narodowy' , 90.2 km from the center.
On the map
Photo
♥ National Park 'Bükki' , 90.5 km from the center.
On the map
Photo
♥ National Park 'Pieniński Park Narodowy' , 100.3 km from the center.
On the map
Photo
♥ Landscape Park 'Popradzki Park Krajobrazowy' , 104.1 km from the center.
On the map
Photo
Amusement parks near Kosice
♥ Amusement park 'Debrecen Zoo and Amusement Park' , 132.5 km from the center.
On the map
Photo
Water attractions around Kosice
♥ Water park 'Aquacity Poprad' , 78.7 km from the center.
On the map
Photo
♥ Water park 'Termy Bukowina Tatrzańska' , 108.1 km from the center.
On the map
Photo
♥ Water park 'Aquapark Zakopane' , 113.6 km from the center.
On the map
Photo
♥ Water park 'Aquapark' Hajduszoboszlo, 140.7 km from the center.
On the map
Photo
Attractions and entertainment in Slovakia
In Bratislava, thrill-seekers can try wakeboarding on Zlate Piesky Lake, as well as water skiing and motorcycling. At the lake, there are places for playing volleyball and beach relaxation under the sun. Fans of holidays on the water will surely appreciate a cruise along the picturesque Danube on a comfortable ferry with "Twin City Liner". Those looking for something more modest can go rafting in Ružomberok or rent a boat in Červený Kláštor to explore the Danube on their own. …
Open
Photogallery of picturesque Kosice
Search for active leisure and attraction spots on Kosice map
City break ideas for neighbours of Kosice
Guide to your best city break in Kosice - popular places for recreation and leisure. Things to do during the day in Kosice - attractions, parks, beaches, aquaparks, racing tracks, biking trails or waterski. Recommendations (with addresses, phone numbers and links) where to spend your time in the evening (bars, discos, clubs, etc.). We share some good ideas and the question 'What to do in Kosice?' disappears immediately.