Colors of Vasteras - traditions, festivals, mentality and lifestyle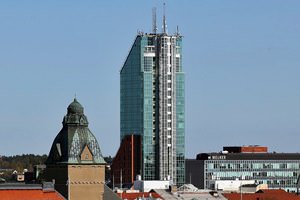 Local people are very calm and reserved. They are friendly and treat foreign tourists with respect and some curiosity. They will not leave any help request unanswered. Locals will always take a traveler to a place of interest or explain how to reach a certain part of the city. Respect for all rules and careful following them is a no less striking national feature. For Vasteras residents, it is very important to follow all regulations and never break the laws. It is also important to mention that if someone witnesses a violation of any kind, they will surely report that to the police. Such behavior is not considered wrong or shameful in the country.
The charming Swedish city is not deprived of interesting places, a visit to which will fascinate even experienced tourists. As a rule, every traveler wants to take memorable pictures of …
Open
It is also important to mention that locals love all kinds of celebrations. Many national holidays have been celebrated for several centuries. Midsummer is an interesting holiday that locals celebrate with particular passion. It is considered a family holiday, so locals prefer to celebrate Midsummer together with family members. As a rule, people go to the countryside to enjoy the splendor of nature and warm sunny days.
The city, on the contrary, becomes very silent. There are not many pedestrians and cars even in the midst of the day. Circlet of flowers has been the main symbol of Midsummer for centuries, so locals start this day with gathering flowers. In accordance with an old tradition, each family should install a special pile that is decorated with flower garlands and ribbons. All main events of the holiday take place near this pile. Merry ring dances and games, feasts full of delicious food and sport competitions – both adults and children love this holiday. Copyright www.orangesmile.com
One of the most stylish hotels in Vasteras is Elite Stadshotellet Vasteras located on Stortorget Square and housed in a chic Art Nouveau building. All its rooms are designed with a …
Open
Spicy herring is considered the main dish of this holiday. It is traditionally served with boiled potatoes. As most festive activities are outdoor ones, all kinds of grilled food are very widespread and popular. When it comes to desserts, strawberry with whipped cream remains the leader as this berry is ripe right before the holiday. Festive activities last until late in the evening. When the night comes, many enjoy fortune telling. In accordance with an old tradition, young girls should put seven different flowers under their pillow. Then they will surely see their future husband in a dream.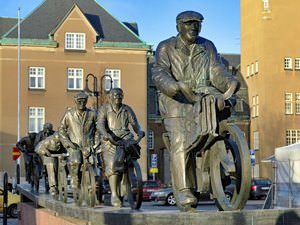 Christmas is one more beloved time of the year. First traces of the holiday appear already in November when the Skultuna Christmas Fair opens in the city. Countless festively decorated stalls offer local delicacies, street food, souvenirs, drinks, traditional crafts, and many other goods. Many come to the fair simply to admire Christmas gnomes over Skultuna Brassworks, the age of which is more than 400 years. There is one more Christmas Fair in the city – Vallby Open Air Museum Christmas Fair. It looks like an old classic Christmas fair that looks particularly amazing surrounded by old buildings. Traditional Christmas carols, Father Christmas, and charming decorations create a cozy and welcoming atmosphere.
In Vasteras, it's quite easy to find a hotel suitable for romantic holidays, and Ibis Styles Vasteras is very popular among young and active couples. It is ready to offer customers a decent …
Open
Wine connoisseurs will definitely not want to miss Vasteras Wine Fair that takes place in the city in September. As a rule, the event attracts more than 70 exhibitors from different parts of the continent and beyond. Visitors have a fantastic opportunity to taste and smell both traditional wine and exotic variations, rate new blends, and improve their overall knowledge of the drink. In order to get acquainted with the cultural life of the city, consider visiting Vasteras Culture Night. Vasteras Cityfestival is another great event to attend. The festival takes place on June 29 to July 1. This is one of the most beloved celebrations in the city. For three days, Vasteras transforms into a large entertainment center. Both adults and children have fun and participate in various performances and events. The festively decorated center of Vasteras becomes the location of live music concerts, food stalls, funfair rides, artisan outlets, and much more.

This guide to traditions and festivals in Vasteras is protected by the copyright law. You can re-publish this content with mandatory attribution: direct and active hyperlink to
www.orangesmile.com
.
City tours, excursions and tickets in Vasteras and surroundings
Reference information
Cathedrals and basilicas near Vasteras
♥ Västerås domkyrka, Västerås, 0.7 km from the center.
On the map
Photo
♥ Strängnäs domkyrka, Strängnäs, 38.3 km from the center.
On the map
Photo
Survived castles around Vasteras
♥ Castle 'Västerås Castle' , 1.2 km from the center.
On the map
Photo
♥ Castle 'Tidö Castle' , 13 km from the center.
On the map
Photo
♥ Castle 'Strömsholm Castle' , 18.8 km from the center.
On the map
Photo
♥ Castle 'Sundbyholm Castle' , 19.3 km from the center.
On the map
Photo
♥ Castle 'Ängsö Castle' , 19.6 km from the center.
On the map
Photo
♥ Castle 'Haga Castle' , 28.1 km from the center.
On the map
Photo
♥ Castle 'Grönsö Castle' , 42.4 km from the center.
On the map
Photo
National traditions of Sweden

Swedes are descendants of Vikings. Such a historical heritage has affected the local inhabitants and is an important part of their culture. Swedes are characterized by a sense of national identity and militant nature. In their blood, the spirit of rivalry with other Scandinavian countries - Norway and Denmark - has remained. In Sweden, it is customary to criticize neighbors in various spheres: Swedes can ridicule the Danish language which in their opinion is illegible, the straightforwardness of the Norwegians or the slowness of the Finns. However, such stereotypical thinking is only echoes of the past. Despite all the disagreements, the Swedes are in friendly relations with their neighbors. …
Open

Colors of Vasteras in photos
Search for popular touristic sites on Vasteras map
Traditions and festivals in cities around Vasteras
Cityguide on traditions, mentality and lifestyle of people in Vasteras. Learn the best periods to visit Vasteras to discover its soul - authentic festivals, events and celebrations. We will also reveal the interesting habits, attitude towards the world and to tourists in Vasteras.