Cuisine of Valletta for gourmets. Places for dinner - best restaurants
Valetta invites its guests to attend elegant restaurants and charming cafes that are perfect for relaxing after excursions or for a romantic dinner. Not far away from the Cathedral, travelers will find Luciano pizzeria that is equally popular with locals and tourists. Luciano is a fabulous venue for family relaxation. The restaurant offers a great range of Italian pizza, various salads, light snacks, desserts, and soft drinks. Fans of Italian wine will be pleased with the selection of drinks.
The building of Valetta started yet in 1566. At that time the city was used as a powerful protective facility. Valetta was surrounded by thick walls, behind which were hiding cozy streets …
Open
Ranieri is a fantastic place to try traditional Maltese cuisine. This restaurant is distinguished not only by a rich and diversified menu but also by pleasant prices. Among the signature dishes of the venue, it is important to mention rabbit stew, pasta with different sauces, and lampuka fish that is considered a true local delicacy. In order to enjoy a romantic dinner or a banquet, vacationers are cordially welcome at La Cave. Italian cuisine and various meat dishes make up the basis of the restaurant's menu. The hall of La Cave is distinguished by the beautiful arched ceiling. It also has a special lighting system that is ideal for all kinds of events.
All gourmets and fans of exotic food simply cannot fail to visit La mere. Chefs of this restaurant are equally good at Maltese, Arabian, and Indian cuisine. Fragrant kebab, piquant salads with spices, fish cooked in accordance with a special recipe and irresistibly delicious oriental desserts – the menu of La mere has something delicious for everyone. Travelers in search of a place to relax after an excursion and talk to friends in a casual atmosphere will like Pizza Hut pizzeria. There are several cafes operating under this brand in Valetta. In the morning, Pizza Hut offers delicious breakfasts to guests. Vacationers and employees from the nearby offices always gather there to enjoy a cup of coffee and a freshly baked croissant. For lunch, the pizzeria offers several types of pizza, delicious salads, and desserts. Copyright www.orangesmile.com
Local people are very friendly and open-minded. They are always glad to meet new guests and treat foreign tourists with curiosity and trust. Valetta locals do not like to hurry. They will …
Open
When it comes to describing bars in Valetta, it is important to mention Q, the opening of which took place in 2007. The venue has quickly become popular with fans of exotic cocktails and music fans. Pleasant music, a wide range of drinks in the bar, and a friendly atmosphere of Q will certainly help visitors to enjoy a magnificent dinner in a circle of friends. The cafe Jubilee is quite an unusual and interesting venue. Its hall is made in the retro style. On the walls, visitors will see posters of famous musicians, newspaper clippings, and photographs of stars. Together with all-time favorite dishes, the cafe Jubilee offers an interesting entertainment program. The café often hosts performances of jazz bands.
It is virtually impossible to enjoy a vacation in Valetta and fail to taste delicious Mediterranean cuisine. Rubino is one of the best restaurants specializing in that area. The classy restaurant with white tablecloths offers finest dishes and various delicacies like seabass rolls with pine nuts and mint or spaghetti with sea urchins. Mouthwatering risotto and cassata siciliana dessert (sponge cake with ricotta cheese) are among specialties of this gorgeous restaurant. It is a fantastic choice for a memorable dinner.
Valetta is famous for its religious monuments. The territory of the city is home to approximately 300 old churches and cathedrals. St John's Co-Cathedral is one of the most famous landmarks …
Open
The most discerning travelers may like Black Pig. This restaurant is always present in the list of the best dining venues of the city. Black Pig mostly offers French cuisine reimagined by highly skilled chefs of the venue. Sea urchin and ceviche of tuna belly with melon are among the signature dishes of the high-class venue. It is recommended to reserve tables in advance.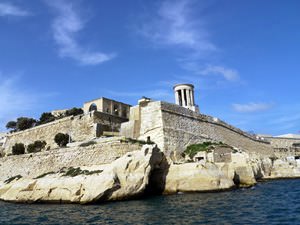 Many compare the regional cuisine of Valetta with the classic Italian one. Indeed, Valetta has inherited many interesting gastronomic traditions from Sicily. Spaghetti is one of the most popular everyday foods among local people. As a rule, spaghetti is served with rabbit meat. The latter is one of the most popular dishes in the region. In Valetta, the rabbit is usually stewed with various spices.
Valetta offers a range of interesting and entertaining venues for its guests. Colorful markets and shopping centers, romantic nightclubs and energetic discos simply cannot leave tourists …
Open
Hobż biż-żejt remains the most popular appetizer in local restaurants. These are small sandwiches with tomato that are not much different from famous Italian Bruschetta. However, these dishes are not completely identical as Hobż biż-żejt is made of a special type of local bread. One of the most popular meat dishes in Valetta is called Bragioli. This name stands for small meat rolls that usually contain beef.
Travelers interested in more unusual and original delicacies should search the dish named Laħam taz-ziemel in the menus of local restaurants. This is horse meat stewed in wine. The meat can be cooked in either red or white wine. Experienced foodies, however, note that the meat cooked in white wine is juicier and more delicious.
1. Drivers should not forget that left driving is adopted in the city. Local drivers are not the most diligent followers of the traffic rules, so both foreign drivers and pedestrians must be …
Open
Pasticca is one more interesting national specialty. These are small patty cakes made of flaky dough with various fillings. Pasticca patty cakes are available not only in local restaurants. The menus of Valencia restaurants specializing in the regional cuisine are always full of different dishes with fish and seafood. If you happen to visit the city in the period from August to December, you will be able to try a special fish called Lampuka. It has wonderful taste and is almost deprived of bones.
Lampuka is present in many interesting dishes of the region. Some chefs simply fry it and some add it to the traditional pie. Local restaurants and cafes also offer a very popular local appetizer, Bigilla. This is mashed beans paste with such ingredients as artichokes, chili pepper, olives, and garlic. As a rule, local restaurants offer it at the beginning of a meal together with crunchy crackers. Bigilla is also available in many grocery shops in Valetta. Experienced tourists recommend buying Bigilla by weight as the packed paste is less delicious.

This guide to cuisine and restauraunt in Valletta is protected by the copyright law. You can re-publish this content with mandatory attribution: direct and active hyperlink to
www.orangesmile.com
.
City tours, excursions and tickets in Valletta and surroundings
National cuisine of Malta

Arab traditions brought spices to local recipes. Maltese chefs actively use saffron, tarragon, marjoram, basil, vanilla, cinnamon. Very often garlic is added to different dishes. Spices give the classical recipes a new sound and make the Maltese cuisine authentic and original. Bread is an integral part of any meal; very often the local housewives bake it themselves. Maltese bread is called "hobza". Among other unsweetened pastries, various fish and meat pies, puff pastry with ricotta or vegetable filling are popular. Such pies are "pasticcio"; you can buy them in any pizzeria. Poor Maltese pancakes "sfineg" are pieces of dough fried together with seafood. …
Open

Valletta in photo set
Searching where to eat - restaurants and cafe on Valletta map
Cuisine and restaurants in the neighbours of Valletta
Travel notes on best cuisine and restaurants of Valletta (Malta) on OrangeSmile.com. Famous recipes and traditional dishes and courses in Valletta restaurants. Where to eat - our recommendations on popular places in Valletta, where you can taste delicious meal and also spend a good time with your friends.