Sightseeing in Comino Island - what to see. Complete travel guide
City tours, excursions and tickets in Comino Island and surroundings
Reference information
Survived castles around Comino Island
♥ Castle 'Gran Castello' , 0.5 km from the center.
On the map
Photo
♥ Castle 'Selmun Palace' , 15.8 km from the center.
On the map
Photo
♥ Castle 'Verdala Palace' , 24.5 km from the center.
On the map
Photo
♥ Castle 'Fort Saint Angelo' , 30.1 km from the center.
On the map
Photo
♥ Castle 'Castello di Donnafugata' Ragusa, 97.1 km from the center.
On the map
Photo
Sights around Comino Island from our guide 'Extreme places on Earth'
Megalithic Temples of Malta
From the series
"The Oldest Surviving Monuments on Earth"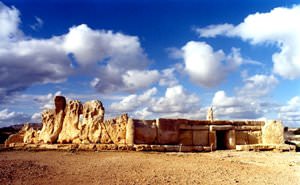 Check on the map:
Distance from Comino Island center - 26.3 km.
In total, more than twenty ancient temples were discovered on the island, among which only seven were preserved by miracle until our days. Of particular interest are four temples: Hagar Qim, Ġgantija, Tarxien and Mnajdra. The oldest temple is Ġgantija, and the largest - Hagar Qim. Mnajdra is characterized by unusual location and orientation. More than 5,000 years ago, this temple was built according to Feng Shui rules. …
Read further

Sightseeing in Malta: things to see

The capital of the country, Valetta, is a true open air museum. The city is rich in beautiful churches, medieval palaces and fortresses. The Grandmaster's Palace is considered the most beautiful building on the island. Nowadays, the palace is used as a residence of the president. Tourists are also recommended to visit St. Elmo Fortress and St. John's Cathedral. These buildings of the 16th century are in wonderful condition and unleash the beauty and luxury of past centuries. Many palaces have been transformed into museums – Provence Palace is home to the largest Archaeological Museum in the country. The building of Admiralty has been turned into the Museum of Fine Arts. …
Open

Car rental on OrangeSmile.com

Top Destinations for Sustainable Tourism
The winners are not surprising. It is not hard to find a sustainable hotel in Stockholm or Helsinki, and there is a reason for that. Sweden ranked as the most sustainable destination in the world, followed by Finland, Austria, Estonia, and Norway. Not only these countries strive to decrease the negative impact of tourism on the environment but also offer many interesting opportunities for guests.
Read this
19.06.2021
Search touristic sites on the map of Comino Island
Sightseeing in regions nearby Comino Island
All about Comino Island, Malta - sightseeings, attractions, touristic spots, architecture, history, culture and cuisine. Prepare your trip together with OrangeSmile.com - find out the 'must see' things in Comino Island, which places to visit, which excursions to take, where the breathtaking views are waiting for you. Planning your trip with this travel guide will help your to get the most out of Comino Island in few days.