Preparing your trip to Valletta: advices & hints - things to do and to obey
1.
Drivers should not forget that left driving is adopted in the city. Local drivers are not the most diligent followers of the traffic rules, so both foreign drivers and pedestrians must be careful.
2. Cafes and bars offer a wide range of alcoholic drinks, but beer and wine remain the most popular ones. Experienced travelers recommend buying locally produced beverages only as they are not only delicious but also reasonably priced.
3. Don't hesitate to bargain on local markets and in privately owned shops. That will surely help to reduce the final price of the items you're interested in. Pottery, glassware, and jewelry remain the most popular souvenirs.
4. As a rule, shops open at 9:00 and serve clients until 20:00. Sunday is traditionally the day off. Working hours can be shorter on Saturday.
5.
Local Duty-Free shop is usually recognized as one of the cheapest in Europe. It is a great place to buy all kinds of goods with nice discounts – tobacco, perfumes, alcohol, and much more. Tourists usually buy Maltese wine. Copyright www.orangesmile.com
6. Don't forget to stock up on local currency when you plan to go shopping. Even US dollars will be useless in local shops and shopping centers. It is possible to exchange money in one of the numerous banks or money exchange offices.
7. Tourists who want to rent a car are required to have an international driving license. The license must be certified at the local police station. This service is free. As a rule, the price of car rental starts from USD$25 a day.
Near the picturesque Barraka Gardens is modern Valletta Barrakka Suites Apart-hotel attracting guests with its harmonious but bold design. Each of the four suites features beautiful designer …
Open
8.
Valetta has a well-developed public transport system. It is easy not only to explore the city by bus but also reach the nearby towns.
9. Tourists who plan to use taxi services should not forget that the night tariff is 20% - 40% higher than the daily one. It is better to discuss the price of the ride with the taxi driver in advance, even if the car has a meter.
10.
As a rule, the service fee is 10% - 12% of the total. When using the taxi services, it is recommended to round the sum to the nearest convenient.

Preparing your trip to Valletta: advices & hints - things to do and to obey You can re-publish this content with mandatory attribution: direct and active hyperlink to
www.orangesmile.com
.
What to visit being in Valletta - unique sights
Megalithic Temples of Malta
From the series
"The Oldest Surviving Monuments on Earth"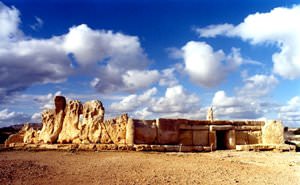 Check on the map:
Distance from Valletta center - 6.1 km.
In total, more than twenty ancient temples were discovered on the island, among which only seven were preserved by miracle until our days. Of particular interest are four temples: Hagar Qim, Ġgantija, Tarxien and Mnajdra. The oldest temple is Ġgantija, and the largest - Hagar Qim. Mnajdra is characterized by unusual location and orientation. More than 5,000 years ago, this temple was built according to Feng Shui rules. …
Read further

City tours, excursions and tickets in Valletta and surroundings
Malta: travelling advices

4. Distance in Malta is not an obstacle as the state is rather small, and you can even walk between some cities.
5. On the territory of the country there are several ancient cities - Mdina, Valletta, and Rabat. Visit them to get acquainted with the architecture and history of the country.
6. Malta is a country of craftsmen, and therefore special attention should be paid to products made of glass, lace and wickerwork.
7. On the territory of the islands there is a ban on smoking in public places. For non-compliance with the requirements of the law, tourists face a serious fine. The Maltese strictly abide by the laws of the country. They can complain about an offender and demand that he be held accountable. …
Open

Car rental on OrangeSmile.com

Saudi Arabia to Open 38 Hotels in Diriyah
Diriyah is one of the first mega projects in Saudi Arabia. Hotels and other infrastructure will start opening next year, and all works are expected to end in 2026. The first 18 restaurants in Bujairi Terrace will start operating already in early 2022.
Read this
30.11.2022
Photos of Valletta
Services search (pharmacy, police, parking, banks) on Valletta map
Tips for the cities around Valletta
Travelling to Valletta - advices and tips. What should be provisioned in advance, the rules you might want to follow, and the things you better avoid doing in Valletta. We help you to make your trip smooth and easy, with no unexpected surprises.