Preparing your trip to Groningen: advices & hints - things to do and to obey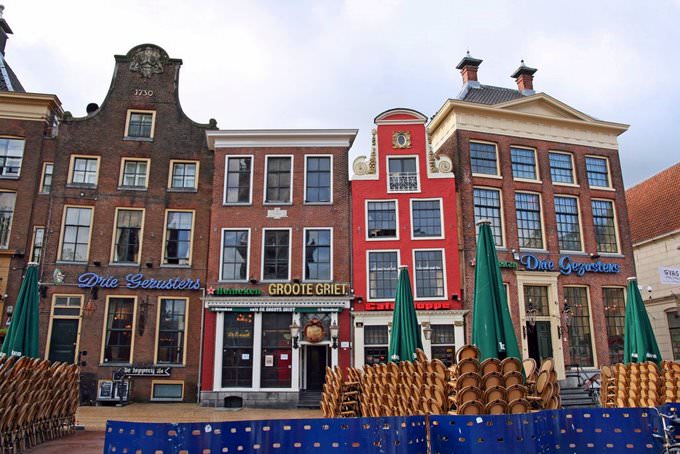 1.
The most beneficial way to make calls to other cities and countries is to use special telephones that can be found on every street of the city. You will need to use special plastic cards to pay for your calls. As a rule, these cards can be conveniently purchased at any newsstand. Sometimes you can see machines that accept payments by coins.
2. The majority of shops and trading centers open at 9:00 and work until 18:00. Saturday is usually a short working day, so small shops can close at 16:00. As a rule, only large supermarkets and shopping malls work on Sunday.
3. Bicycle is the most common type of transportation in Groningen. Such a number of cyclists can hardly be seen in any other city of the country. Virtually the entire central part of the city is dedicated to bikes. There are also special bike lanes near all main transport routes.
4. Travelers, who expect to rent a car, will need a driving license of the international class, as well as a credit card for deposit purpose. Motorists should take into account that some streets in the center of the city may be closed for vehicles.
5.
Banks and other governmental agencies work on week days from 9:00 to 16:00. Currency is better to be exchanged in special «GWK» offices, which can be found near the railway station. Exchange offices work seven days a week, Sunday is considered a short working day. Copyright www.orangesmile.com
6. Bus is known as the main form of public transport. You can use it to get not only to all parts of the city, but also to the city's suburbs. Tourists who arrive in Groningen for the first time are recommended to buy a city map that depicts all main public transport routes.
7. Service charges are already included in the total bill in the majority of restaurants. As a rule, the amount of service charges is 10 - 15% of the total due sum. Taxi drivers should also be awarded with a small cash reward. 10% of the amount will be sufficient.
In Groningen even most demanding gourmets will easily find a place to eat. The city is home to more than a hundred of different restaurants, each of which will surely please guests with its …
Open
8.
The city is distinguished by extreme purity, so tourists should also obey the established order. Rubbish should be disposed to special boxes only, and in parks visitors can make picnics in specially designated areas only.
9. Fans of nightlife should go for a walk to the central area of the city, which is home to numerous entertainment venues, restaurants and bars.
10.
In the evening you can walk safely in the city center only, because there are always many people despite the time of day. Exploring remote areas of Groningen is better to be done together with a guide.
Preparing your trip to Groningen: advices & hints - things to do and to obey You can re-publish this content with mandatory attribution: direct and active hyperlink to
www.orangesmile.com
.
What to visit being in Groningen - unique sights
Slauerhoff
From the series
"The most unusual and strange bridges on Earth"
Check on the map:
Distance from Groningen center - 49 km.
At first glance at the remarkable construction of Slauerhoff Bridge, one can hardly guess that it is a full and irreplaceable bridge. The unusual bridge is located in the city Leeuwarden and consists of a square platform 15 х 15 meters, which is equipped with the lifting mechanism. For the city dwellers, the unusual bridge is considered a true landmark. The lower part of the platform is colored yellow and blue. So are the colors of the flag and the coat of arms of the city. …
Read further
Photos of Groningen
Services search (pharmacy, police, parking, banks) on Groningen map
Tips for the cities around Groningen
Travelling to Groningen - advices and tips. What should be provisioned in advance, the rules you might want to follow, and the things you better avoid doing in Groningen. We help you to make your trip smooth and easy, with no unexpected surprises.