Preparing your trip to Amsterdam: advices & hints - things to do and to obey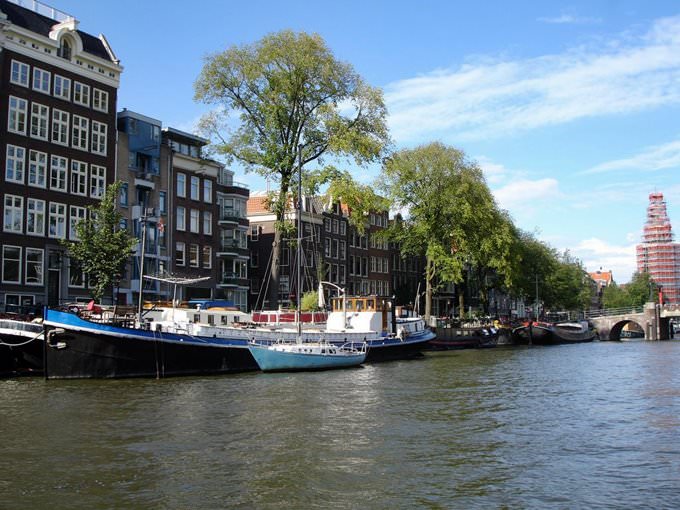 1.
Smoking in public places is prohibited in Amsterdam. You will have to forget even about usual nicotine cigarettes to meet this social rule.
2. Visitors are advised not to overeat cakes with cannabis and mushrooms, which can be acquired in smart shops. No more than three pancakes per day are considered safe.
3. We do not recommend buying SuperShiva in coffee shops. It has very depressing impact on the unprepared tourists.
4. Weather in Amsterdam is very unpredictable, so all residents always carry a raincoat with them. Travelers will also make a right decision if they get some protection from the rain. Those, who enjoy walking, will feel fine if they take an umbrella with them, and a raincoat is more suitable in case you ride a bicycle.
5. Those tourists, who plan to travel around the city, use public transport, and visit cultural institutions, are recommended to buy a special tourist pass in VVV service. It gives the right to use public transport for free and provides tourists with discounts when visiting museums.
6.
Fans of flowers should visit a flower market located in the heart of the city. Only here you can buy a huge bouquet made of 50 fragrant tulips for just 5 Euro. Copyright www.orangesmile.com
7. Fans of shopping are recommended to visit shops and trading centers in the morning. In the afternoon and on weekends all shopping streets of the city are crowded with numerous people, so looking at shop windows will be rather problematic.
8. A walk to the local antique store can replace a trip to a museum. Kind sellers will offer guests fresh coffee and will entertain them with interesting stories, but to thank for the entertainment a buyer will be simply required to purchase a souvenir.
Hotel Pulitzer occupies 25 historic houses on a classical Dutch street along a canal. These buildings were constructed in the 17th – 18th centuries, and after restoration they were merged …
Open
9.
It may be quite difficult to travel on the streets of Old Town on a bicycle. There are no special bike lanes here, so there are often traffic jams on all main routes.
Preparing your trip to Amsterdam: advices & hints - things to do and to obey You can re-publish this content with mandatory attribution: direct and active hyperlink to
www.orangesmile.com
.
What to visit being in Amsterdam - unique sights
Pythonbrug
From the series
"The most unusual and strange bridges on Earth"
Check on the map:
Distance from Amsterdam center - 3 km.
The color of the bridge was chosen by chance and has no particular symbolic character. Within a few years 'Python' Bridge became a must for many excursion programs through Amsterdam and attracts not only the curious tourists, but also the construction workers from different countries. Like the other bridges of Holland, 'Python' is very solid and secure. Only high-strength steel was used during the construction of the bridge …
Read further
Keukenhof Flower Park
From the series
"Top 16 most unusual and original parks and gardens"
Check on the map:
Distance from Amsterdam center - 26 km.
In the 40s of the last century, manufacturers and exporters of flowers had an idea to create an original theme park that would serve as a visual exposition of the offered goods. The official opening of the park took place in 1950. For many years, hyacinths, daffodils and even Japanese sakura were planted there in addition to tulips. The lush open-air exhibition of flowers has become a tradition. Over the years, the scale of the park gradually increased, and its structure became more amazing and diverse. …
Read further
City tours, excursions and tickets in Amsterdam and surroundings
Photos of Amsterdam
Services search (pharmacy, police, parking, banks) on Amsterdam map
Tips for the cities around Amsterdam
Travelling to Amsterdam - advices and tips. What should be provisioned in advance, the rules you might want to follow, and the things you better avoid doing in Amsterdam. We help you to make your trip smooth and easy, with no unexpected surprises.