Preparing your trip to Amsterdam: advices & hints - things to do and to obey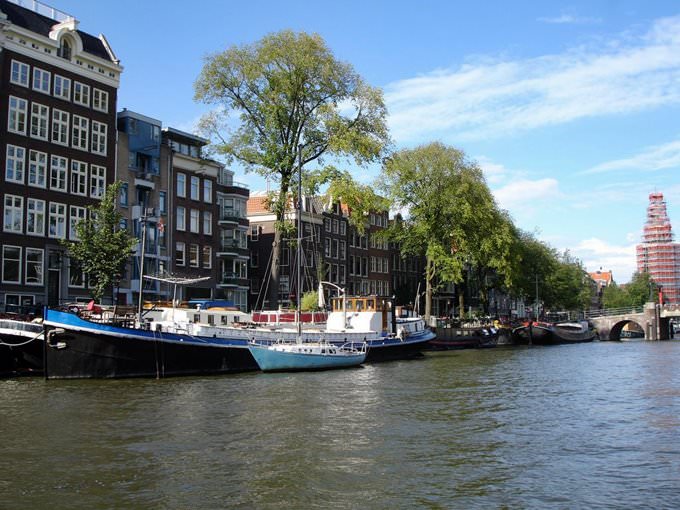 1.
Smoking in public places is prohibited in Amsterdam. You will have to forget even about usual nicotine cigarettes to meet this social rule.
2. Visitors are advised not to overeat cakes with cannabis and mushrooms, which can be acquired in smart shops. No more than three pancakes per day are considered safe.
3. We do not recommend buying SuperShiva in coffee shops. It has very depressing impact on the unprepared tourists.
4. Weather in Amsterdam is very unpredictable, so all residents always carry a raincoat with them. Travelers will also make a right decision if they get some protection from the rain. Those, who enjoy walking, will feel fine if they take an umbrella with them, and a raincoat is more suitable in case you ride a bicycle.
5. Those tourists, who plan to travel around the city, use public transport, and visit cultural institutions, are recommended to buy a special tourist pass in VVV service. It gives the right to use public transport for free and provides tourists with discounts when visiting museums.
6.
Fans of flowers should visit a flower market located in the heart of the city. Only here you can buy a huge bouquet made of 50 fragrant tulips for just 5 Euro. Copyright www.orangesmile.com
7. Fans of shopping are recommended to visit shops and trading centers in the morning. In the afternoon and on weekends all shopping streets of the city are crowded with numerous people, so looking at shop windows will be rather problematic.
8. A walk to the local antique store can replace a trip to a museum. Kind sellers will offer guests fresh coffee and will entertain them with interesting stories, but to thank for the entertainment a buyer will be simply required to purchase a souvenir.
Hotel Pulitzer occupies 25 historic houses on a classical Dutch street along a canal. These buildings were constructed in the 17th – 18th centuries, and after restoration they were merged …
Open
9.
It may be quite difficult to travel on the streets of Old Town on a bicycle. There are no special bike lanes here, so there are often traffic jams on all main routes.
Preparing your trip to Amsterdam: advices & hints - things to do and to obey You can re-publish this content with mandatory attribution: direct and active hyperlink to
www.orangesmile.com
.
What to visit being in Amsterdam - unique sights
Electric Ladyland Fluorescent Museum
From the series
"15 unofficial man-made wonders of the world"
Check on the map:
Distance from Amsterdam center - 1 km.
In recent years, the museum's collection replenished with a variety of unusual sculptures. The layout of the Earth and a huge statue of Shiva are among the most impressive ones. Visit to the amazing museum in Amsterdam promises to be not only memorable, but also very informative event. Guests will learn about using fluorescence in contemporary art, industry and even marketing. They will understand how the thinnest ray of light is able to turn even an ordinary gray stone into a priceless piece of art. …
Read further
Castle Muiderslot
From the series
"Impressive castles and palaces located on water"
Check on the map:
Distance from Amsterdam center - 12.8 km.
Its name is one of the most interesting stages of the history of the castle. Peter Hoft was interested in the literature and therefore made the majestic castle a literary salon. Outstanding writers and poets, including Jacobs Kats and Bredero have visited the castle. Among the other well-known guests is the world-famous painter Maria Tesselschade Visscher. At this period, the magnificent gardens on the castle's dungeon, which inspired many writers. …
Read further
City tours, excursions and tickets in Amsterdam and surroundings
Photos of Amsterdam
Services search (pharmacy, police, parking, banks) on Amsterdam map
Tips for the cities around Amsterdam
Travelling to Amsterdam - advices and tips. What should be provisioned in advance, the rules you might want to follow, and the things you better avoid doing in Amsterdam. We help you to make your trip smooth and easy, with no unexpected surprises.