City break in The Hague. Active leisure ideas for The Hague - attractions, recreation and nightlife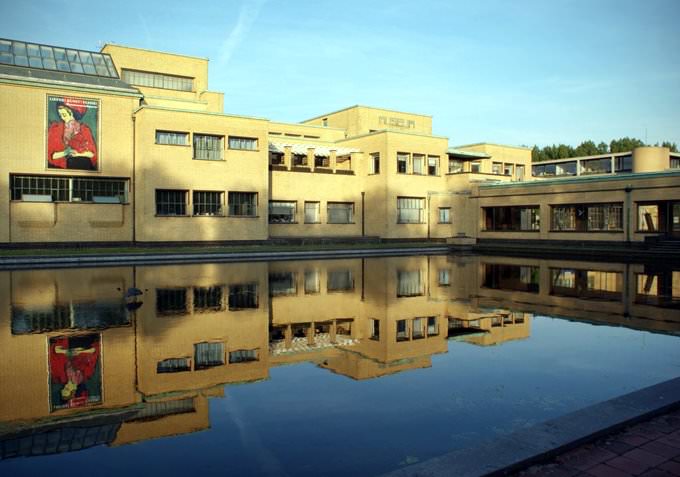 Vacationers with children should definitely not forget to visit Duinrell amusement park, where they will find most unusual attractions, toy stores and cafes. Hague attracts fans of water activities. Scheveningen is considered the most popular beach of the city. Here you will find excellent conditions for windsurfing. Visitors are welcome to make a boat trip or simply enjoy hot sun. If sunbathing is your choice, we recommend moving to distant parts of the beach. Fans of horse and bike rides will like Kijkduin Beach, where they will find never changing harmony and peace.
Haagsche Suites The Hague apartments seem to have been opened solely for the purpose of intimacy and privacy during a romantic holiday in The Hague. Spacious posh rooms and suites that …
Open
Those, who cannot imagine a vacation without shopping, will definitely have much fun visiting local boutiques and shopping malls. Best souvenir shops can be found in the waterfront area. You will also find a variety of restaurants here. Luxury boutiques, trendy shops, and perfumery salons are located near the Passage. Of course, the majority of nightlife entertainments are located in the city center. Colorful bars, nightclubs and casinos are always ready to serve new guests. You will also find various bars and discos near the waterfront. Lovers of nightlife should not leave AStA club without their attention. Most unforgettable shows are traditionally conducted there. The club is well equipped from a technical point of view. Here you will hear most current and popular music, as well as performances of well-known DJs. It is believed that this club has the most virtuosic bartender in the city. Indeed, here you can try most exotic cocktails that can surprise even connoisseurs of these drinks.
OneFour club is a no less popular entertaining facility. Its visitors can have great rest on a colorful dance floor or spend some nice time at one of the club's cozy tables. Finally, this is a good place to taste best varieties of the local beer. The club differs by glamorous interior design. Note there is a face control at the entrance, so you should pay some attention to the choice of clothes. The club works every day. On weekends visitors can often participate in interesting theme parties. Copyright www.orangesmile.com
The Hague is rich in numerous luxury shopping centers and department stores, in which you can find products for every taste. Hulshoff Design Center presents shops of famous modern fashion …
Open
Tourists usually choose quiet entertainments in Den Haag, as the visit of art galleries and museums. In the city, there are a lot of most interesting halls where unique clothes and exhibits are collected. The amusement park of Drievliet perfectly will be suitable for family rest. Here, it is possible to visit the attractions that will take the breath away or to look at animals in the nursery. Active sports entertainments in Den Haag can be found on the coast, in the former fishing small village of Scheveningen. In the summer here hold tournaments on windsurfing, and arrange bathings in ice water in the winter. The New Year's heat which for the first time is carried out in 1959 is especially popular. On it, over twenty thousand fans of winter swimming gather.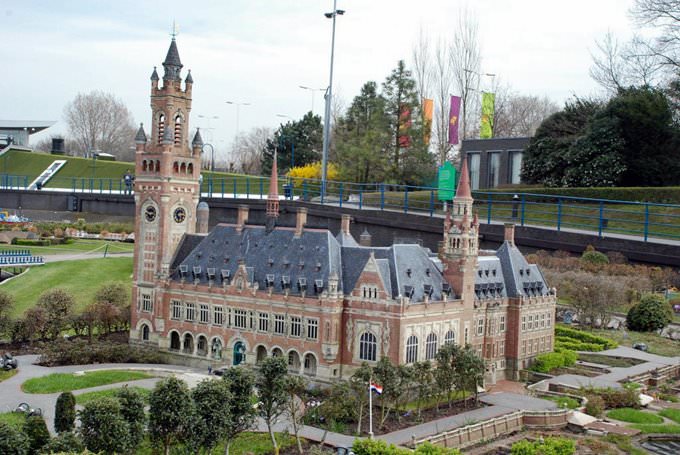 Active people should take an advantage of water activities available in Den-Haag. The possibilities are amazing as kite-surfing, surfing, windsurfing, and various boardsports. If you want to take a couple of lessons to learn how to surf on the waves, then you must come to the Hart Beach Surfschool. It is located on the Strandweg 3b. It is very windy in the Den-Haag, and it isn't sophisticated, that in the city the wakeboarding infrastructure and other extreme sports is developed. You can visit a beach club and have some delicious hamburgers cakes and coffee. In case you want to surf and have no costume - go and rent it! The services exist all over the beach and you will find what is necessary.
The Hague is the city of art and culture, splendid beaches and parks. It's nice to go to the Hague, Scheveningen and Cakedown at any season to laze in the sun, to walk across the beach or …
Open
A large amount of water means an opportunity not only to visit the beach or to the surfboard but also to make a boat excursion during which you will be able to go sightseeing and get acquainted with the city from absolutely another way. For these purposes, there is a large number of boat stations where everyone can choose the most suitable excursion and swimming gear. The prices are quite democratic and rarely can exceed the price of 15 euros. You choose a route and duration of a trip. Have a nice time here in Den-Haag!
This guide on active recreation and leisure in The Hague is protected by the copyright law. You can re-publish this content with mandatory attribution: direct and active hyperlink to
www.orangesmile.com
.
City tours, excursions and tickets in The Hague and surroundings
Photogallery of picturesque The Hague
Search for active leisure and attraction spots on The Hague map
City break ideas for neighbours of The Hague
Guide to your best city break in The Hague - popular places for recreation and leisure. Things to do during the day in The Hague - attractions, parks, beaches, aquaparks, racing tracks, biking trails or waterski. Recommendations (with addresses, phone numbers and links) where to spend your time in the evening (bars, discos, clubs, etc.). We share some good ideas and the question 'What to do in The Hague?' disappears immediately.