Sightseeing in Chihuahua - what to see. Complete travel guide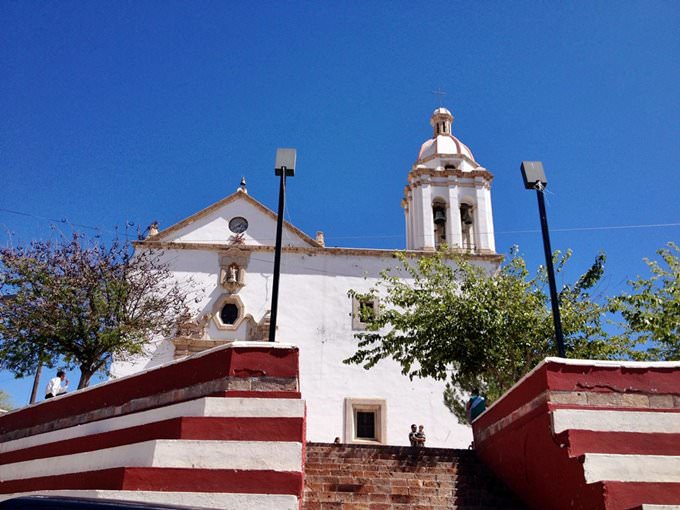 One of the major industrial centers of Mexico, Chihuahua is situated on the plateau called the North Mesa. The height of the city is 1400m above the sea level. Here are well-developed mechanical engineering, wood processing, chemical, textile, pulp, and paper industries. The suburbs of the city are the locations of ore base and precious metals mining.
The town has a railway line, the journey on which will be a real pleasure. The highway is built through the picturesque countryside. Barranca del Cobre is particularly interesting to visitors. The name of this place is translated as "Copper Canyon". This is a whole series of majestic canyons that create a truly unforgettable sight. Each of the 20 canyons is approximately four times bigger than the famous Grand Canyon. During the ride the train passes 39 bridges and 86 tunnels in total.
Chihuahua can become a starting point for exploring the nature of Chihuahuan Desert, which is especially beautiful in the beginning of summer, when many flowers bloom here.
The most important commercial and industrial center of the region offers to its guests an excellent opportunity to study the country's history and the way of life of the local residents. This city has played an important role in revolutionary events in the history of the country. Museum of Revolution and the monument devoted to Miguel Edalgo remind of these events. Copyright www.orangesmile.com
This guide to iconic landmarks and sights of Chihuahua is protected by the copyright law. You can re-publish this content with mandatory attribution: direct and active hyperlink to
www.orangesmile.com
.
Reference information
National and city parks around Chihuahua
♥ National Park 'Cumbres de Majalca' , 53.1 km from the center.
On the map
Photo
Sights around Chihuahua from our guide 'Extreme places on Earth'
Naica Crystal Cave
From the series
"The most inaccessible spots of the planet"
Check on the map:
Distance from Chihuahua center - 104.3 km.
The striking peculiarity of the strange cave are the huge crystals, next to which man looks very tiny. The presence of these incredible mineral formations is partly due to the peculiar climate within the cave. The length of the largest discovered crystal is about 11 meters, and the width - 4 meters. Since the discovery, the cave has attracted the numerous biologists who are trying to find the old microorganisms in the crystals …
Read further
Car rental on OrangeSmile.com
Search touristic sites on the map of Chihuahua
Sightseeing in regions nearby Chihuahua
All about Chihuahua, Mexico - sightseeings, attractions, touristic spots, architecture, history, culture and cuisine. Prepare your trip together with OrangeSmile.com - find out the 'must see' things in Chihuahua, which places to visit, which excursions to take, where the breathtaking views are waiting for you. Planning your trip with this travel guide will help your to get the most out of Chihuahua in few days.