Sightseeing in Burgas - what to see. Complete travel guide
Burgas is one of the most famous Bulgarian resorts. It traditionally attracts guests by spacious beaches and beautiful nature. The Central Beach is considered the biggest one in Burgas. Its width estimates 100 meters. The Marine Garden is located not far away from the beach zone, so tourists can easily combine relaxing rest under tender sun with walks and observation of local sights and places of interest. The northern part of the city is also very good for sunbathing. Here there are many beaches and they all are well-equipped with scuba diving schools and sports inventory renting outlets.
Aquae Calidae or Burgas Baths remain one of the main symbols of the city. These baths were built close to healing mineral springs. Every year, more and more tourists come to the city to …
Open
Sault and fresh water lakes that are situated here are a real wonder of mature. Water in them has unique healing qualities and medicinal muds are successfully used for cosmetology purposes. In Burgas you can both have rest and improve your health and appearance. Despite the fact the lakes are located near national reserve zone they are open for visitors who are allowed to swim, enjoy tender sun and bird piping. If you like fishing, you will be definitely happy to participate in an excursion to most popular fishing destinations.
When you rest enough and want to do some sightseeing, it's time to visit the Historical Museum that exhibits large collection of photo materials and other artifacts that throw a light upon the history of this old city. The Museum of Nature and Science will provide you with information about flora and fauna of the region. It also has a rich collection of minerals. Finally, the Ethnographic Museum will acquaint you with the culture of lifestyle of local people. Copyright www.orangesmile.com
Excursions to picturesque suburban areas are incredibly popular with vacationers. Lake Atanasovsko is surrounded by dense forests that have become home to numerous species of birds and …
Open
Here is a hint concerning the best finish of the exhausting excursion day – visit the Summer Theater. Different plays and performances take place here every day. In case you simply want to enjoy the silence and calmness, take a walk along the main valley that is known as the best place of rest of both local people and tourists.
In the immediate vicinity of Burgas, there is a unique historical monument - the ancient settlement Akve Kalide. It is a complex of ancient thermal baths, which were founded over a thousand years ago, and in 1206 were destroyed. Only at the beginning of the 17th century, was it decided to rebuild the ancient thermal baths. They continue to work even now. On the territory of the archaeological complex, excavations are continuously conducted. Many unique artifacts have been discovered here. Researchers found ancient jewelries, and fragments of ancient weapons.
1. A significant part of local people can speak different foreign languages – English, German, or Italian, so it will be not hard to ask help or communicate with them. 2. Tourists …
Open
A significant part of the artifacts found here can be seen in the Archaeological Museum. It is also an outstanding landmark in Burgas. The museum is housed in a beautiful building which hundreds of years ago, was occupied by a female gymnasium. Within its walls are hundreds of unique exhibits. Some of them are more than 2.5 thousand years old.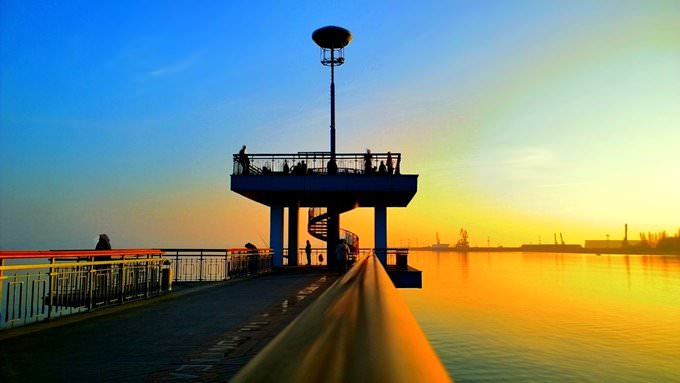 Among interesting religious sites is the Saints Cyril and Methodius Cathedral. This is the largest church in the city, which was built over a hundred years ago by a well-known architect Ricardo Toscani. The church is remarkable, first of all, for its inimitable design. Its gate is adorned with skillful mosaics, and inside you can see a stylish carved iconostasis and preserved old frescoes.
In terms of design, one of the most remarkable hotels in Burgas is Aqua Hotel. As you might guess from the name, the thematic hotel is devoted to the water element, so all its rooms are …
Open
In Burgas there is a very interesting natural science museum, which will be interesting for a family excursion. This museum presents an interesting collection of geological exhibits. Here you can see samples of rare minerals and soils brought from various parts of the world. The museum's pride is its extensive collection of insects. Also, it contains a very interesting collection of shells. In this museum, very cognitive excursions are conducted, including for the youngest visitors.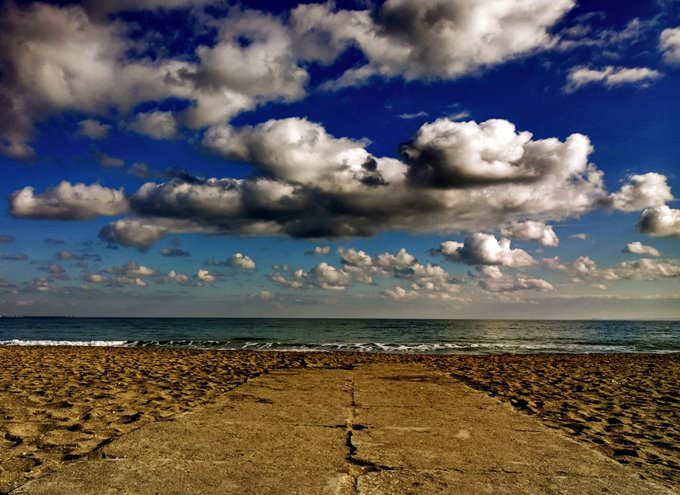 If the sights in the city are not enough, you can go to the island of St. Anastasia. It is separated from the coast of Burgas by only 6 kilometers. In the 20s of the last century, there was a concentration camp on the territory of this picturesque island. Today, its guests can see the historical sights of the war era, as well as admire the wonderful scenery. The building of the old monastery, in which a prison was located during the war years, was preserved here.
This guide to iconic landmarks and sights of Burgas is protected by the copyright law. You can re-publish this content with mandatory attribution: direct and active hyperlink to
www.orangesmile.com
.
City tours, excursions and tickets in Burgas and surroundings
Reference information
Shopping streets in Burgas
♥ Shopping area ' Aleksandrovska street' Burgas, 0.6 km from the center.
On the map
Photo
National and city parks around Burgas
♥ Nature Park 'Strandzha' , 55.4 km from the center.
On the map
Photo
♥ Nature Park 'Sinite kamani' , 93.8 km from the center.
On the map
Photo
♥ Nature Park 'Shumensko plato' , 97.9 km from the center.
On the map
Photo
♥ Nature Park 'Zlatni pyasatsi' , 98.4 km from the center.
On the map
Photo
Sights around Burgas from our guide 'Extreme places on Earth'
Sozopol
From the series
"Monochromatic Cities - Stunning Views"
Check on the map:
Distance from Burgas center - 20.9 km.
The main sightseeing places are placed in the Old City. There you can see several wonderful churches and admire with the antique circle that today is a place for city cultural events. Nowadays many old houses are used as museums or art galleries. Also, there has placed several great national restaurants and souvenir shops. Fans of nature can visit the Ropotamo, on its territory live about 250 species of rare birds. …
Read further
Car rental on OrangeSmile.com
Search touristic sites on the map of Burgas
Sightseeing in regions nearby Burgas
All about Burgas, Bulgaria - sightseeings, attractions, touristic spots, architecture, history, culture and cuisine. Prepare your trip together with OrangeSmile.com - find out the 'must see' things in Burgas, which places to visit, which excursions to take, where the breathtaking views are waiting for you. Planning your trip with this travel guide will help your to get the most out of Burgas in few days.