City break in Burgas. Active leisure ideas for Burgas - attractions, recreation and nightlife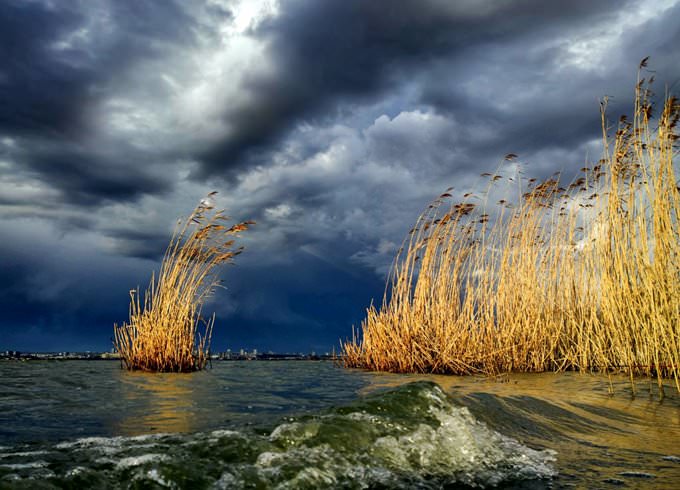 Excursions to picturesque suburban areas are incredibly popular with vacationers. Lake Atanasovsko is surrounded by dense forests that have become home to numerous species of birds and animals. Here vacationers are welcome to attend interesting excursions to the most beautiful areas of the nature reserve. However, there is one more exciting way to get acquainted with local flora and fauna – to make an excursion to the Burgas Lagoon. It is a true paradise on earth, an incredibly peaceful and harmonious place. Fans of ecotourism will also find it very interesting to explore Lake Mandrensko. There is a famous ornithological reserve not far from the lake, as well as several important landmarks.
Burgas is one of the most famous Bulgarian resorts. It traditionally attracts guests by spacious beaches and beautiful nature. The Central Beach is considered the biggest one in Burgas. Its …
Open
In Burgas, travelers can conveniently combine visits to natural attractions with relaxation in local restaurants, bars, and nightclubs. Alibi Night is one of the most popular nightclubs in the city. It is open in the territory of the Sea Garden Park. Music never stops there until early in the morning. The club regularly hosts performances of interesting DJs and local music bands. Visitors will also be delighted with a great bar at Alibi Night. The bar features a rich choice of cocktails and signature snacks. Sports fans, in their turn, have another great place to relax - Jamie's Sports Bar and Dinner that is famous for its broadcasts of the most interesting competitions and games. A great choice of beer and food, charming atmosphere and attentive staff are everything that fans need to enjoy a game of their favorite team and spend a fabulous evening in a company of friends.
When you are in a mood for shopping, it is hard to find a better destination than Aleksandrovska Street. Numerous shops and trading centers make this street the favorite destination of all fashionistas. ELIZABETH is a popular shop that offers trendy locally produced clothes. Buyers will be pleased not only with a large choice and high quality of the items but also with affordable prices. Refan sells quality Bulgarian cosmetics – this cosmetic brand is the most popular in the country. Local souvenir shops sell many authentic handmade goods – items made of glass and clay, interesting silver jewelry and national costumes produced by local artisans. Copyright www.orangesmile.com
There are many interesting places in Burgas that are worth visiting with children. A popular vacation spot for the townspeople and tourists is the Sea Garden - a lively and vibrant place …
Open
Tourists are recommended to visit Burgas during the period of annual holidays and festivals. In July, the city hosts a festival dedicated to classical music, and in August a week-long festival of arts and children's crafts takes place in the city. September is the time when numerous jazz fans come to the city visit the Burgas and the Sea event.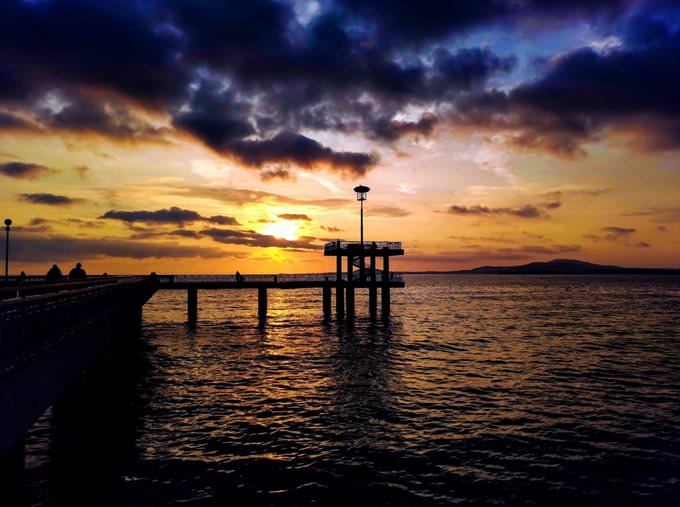 Tourists with children will not have to think hard how to entertain their kids in Burgas. There is a number of amusement parks, a visit to which will entertain the whole family. Prikazkite Park is a charming place located in the central part of Sea Garden. There are more than 30 various attractions for children aged 2 to 18. While kids are having fun, parents do not need to feel bored as there is a special relaxation area with the bar full of refreshing drinks and various cocktails. Moreover, a team of professional animators will make sure your kid is safe and excited. The park is open all year round, but it works longer in summer – from 9:30 am to 23:00 pm. In winter, a park is closed a couple of hours earlier.
Glosh 3 remains one of the most popular restaurants that specialize in the national cuisine. It never ceases to attract new and regular customers with a rich selection of delicacies, wine, …
Open
For those who enjoy peaceful relaxation and trouble-free sunbathing, Veleka Beach might be an ideal choice. This clean beach with golden sand is a beloved destination for both tourists and local people. It is suitable for families with children too, but the latter need to remember that the beach doesn't have a well-developed infrastructure, so it is better to take towels and water with you.
This guide on active recreation and leisure in Burgas is protected by the copyright law. You can re-publish this content with mandatory attribution: direct and active hyperlink to
www.orangesmile.com
.
City tours, excursions and tickets in Burgas and surroundings
Reference information
National and city parks around Burgas
♥ Nature Park 'Strandzha' , 55.4 km from the center.
On the map
Photo
♥ Nature Park 'Sinite kamani' , 93.8 km from the center.
On the map
Photo
♥ Nature Park 'Shumensko plato' , 97.9 km from the center.
On the map
Photo
♥ Nature Park 'Zlatni pyasatsi' , 98.4 km from the center.
On the map
Photo
Water attractions around Burgas
♥ Water park 'Aqua Paradise Water Park' Nesebar, 24.9 km from the center.
On the map
Photo
♥ Water park 'Kuban Resort and Aquapark' , 29.5 km from the center.
On the map
Photo
Car rental on OrangeSmile.com
Photogallery of picturesque Burgas
Search for active leisure and attraction spots on Burgas map
City break ideas for neighbours of Burgas
Guide to your best city break in Burgas - popular places for recreation and leisure. Things to do during the day in Burgas - attractions, parks, beaches, aquaparks, racing tracks, biking trails or waterski. Recommendations (with addresses, phone numbers and links) where to spend your time in the evening (bars, discos, clubs, etc.). We share some good ideas and the question 'What to do in Burgas?' disappears immediately.