Cuisine of Varna for gourmets. Places for dinner - best restaurants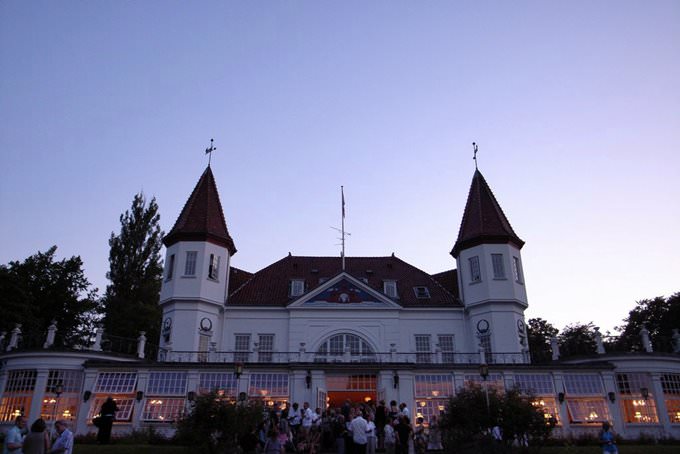 Varna can be certainly proud of the widest choice of culinary institutions, restaurants and cafes present in the city. Simply every gourmet will easily find here a place to eat that will suit his/her taste perfectly. Godzila is, without a doubt, one of the best restaurants in the city. The basis of its menu is represented by original salads and gentle pizzas. During the warm of part of year the restaurant's tables are set on the wonderful terrace, and in winter visitors can settle in a cozy hall that is also distinguished by very interesting decor.
Guests of Varna have three excellent shopping centers, of which Mall Varna is ideal for a family visit. It has dozens of men's and women's clothing stores, specialized shops with goods for …
Open
Mr Baba restaurant is a very unusual establishment. It is located not far from South Beach. The restaurant is made inside a beautiful ship. As you can guess, Mr Baba specializes in cooking dishes made of seafood. Visitors are welcome to sit in comfortable cabins, and the deck of the ship is a perfect choice for the organization of celebrations. Fans of Indian cuisine restaurant should not forget to visit Tandori restaurant, which is distinguished not only by a great menu, but also by a high level of service. A part of the restaurant's tables is served in a beautiful summer garden. Indian Tandori has the full right to be called the most romantic dining facility of Varna.
The opening of stylish Le Baron restaurant was held in the end of 2008. Since then the restaurant has won hearts of thousands of gourmets. Italian dishes make the basis of the restaurant's menu. Guests will be also delighted by a huge choice of many signature culinary masterpieces. There are more than forty types of salads standalone in the restaurant's menu. Pizza and pasta, which are prepared here in accordance with a special recipe, surely deserve the highest praise. When it comes to interior design, we simply cannot fail to mention special and very original approach. The hall is decorated in a modern style. Its cozy atmosphere is the best place to rest. Copyright www.orangesmile.com
Varna is the largest center of theatrical and architectural art of the country. This is also one of the most popular Bulgarian resorts, which is traditionally liked by travellers from all …
Open
London Pub Taifun is a great place to rest with a big company. The design of the pub is reminiscent of a classic British institution, which is so popular and respected among beer lovers. In addition to a huge choice of drinks and exotic cocktails the pub offers its guests a huge choice of snacks and specialties. Here you can order baked fish with fried potatoes and various salads. Guests are usually in love with signature snacks of the pub. In the summer visitors of London Pub Taifun are welcome to seat on the open veranda. The spacious hall of this amazing pub is also free to accommodate a large company of guests.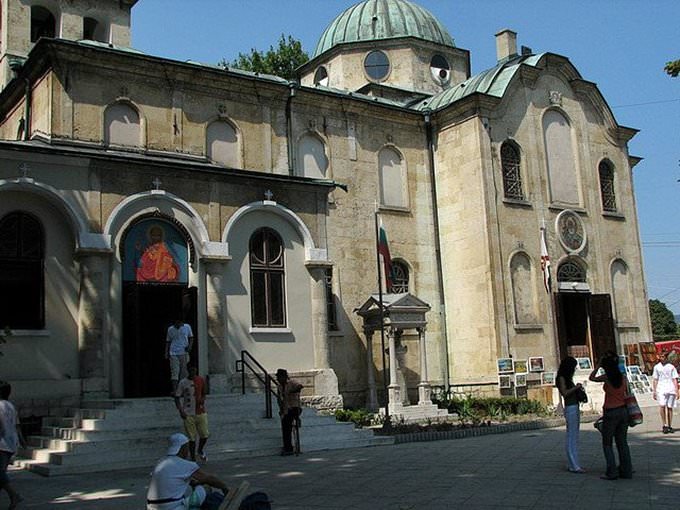 Beer connoisseurs cannot simply fail to visit a beer restaurant called Viking. Several dozen sorts of beer, best varieties of vintage wines, as well as a huge choice of treats and meat delicacies – the restaurant has simply everything you need for good rest after a busy day full of sightseeing. Despite the specification of the restaurant, Viking is a great choice for travellers with families. Small visitors of the restaurant will be surely provided with a separate menu. The restaurant also has a special hall for children.
To visit all the children's attractions of Varna, it will take more than one day full of excursions. One of the most popular entertainment centers for visitors to the city is the …
Open
The regional cuisine of Varna is heavily based on seasonal vegetables. Dairy products are also very popular in the region. Without a doubt, regional cuisine restaurants are always ready to offer delicious and hearty meat dishes to their guests. Many national dishes are traditionally eaten at a certain time of a year in Varna. For example, Tarator and Snezhanka are typical summer foods. These are popular cold soup and salad that share the same main ingredient – natural yogurt. Tarator and Snezhanka can also contain various types of seasonal vegetables and greens. By the way, each restaurant in the city usually has its own recipe of these traditional foods.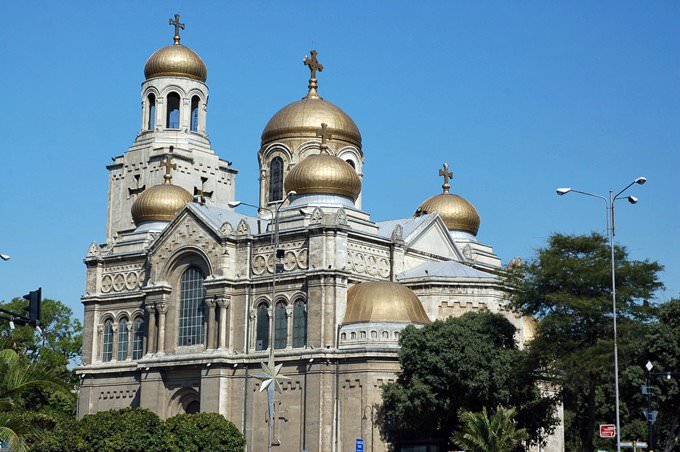 Bob chorba is a famous winter dish. This is a nutritious bean soup that has something in common with traditional Vienna goulash. Bob chorba can contain beans of different types. The taste of the ready dish can vary significantly depending on that choice. Meat is an essential ingredient of this soup. Local cafes and restaurants can put different meat to the popular soup. Variations with meatballs and homemade sausage are usually the most popular. There are more original types of Bob chorba with bacon and smoked meat.
Varna residents cannot be reproached for inhospitality or ill-will. If tourists need any assistance, they will necessarily help with all their good nature. Naturally, the locals expect the …
Open
Varna restaurants specializing in the regional cuisine offer a great range of interesting snacks and appetizers that are mostly cooked from seasonal vegetables and other products. Consider trying Sarma, an interesting snack consisting of grape leaves with various fillings. Sarma is a very diverse dish that can be light or nutritious, vegetarian and with meat. Some restaurants use young cabbage leaves instead of grape leaves.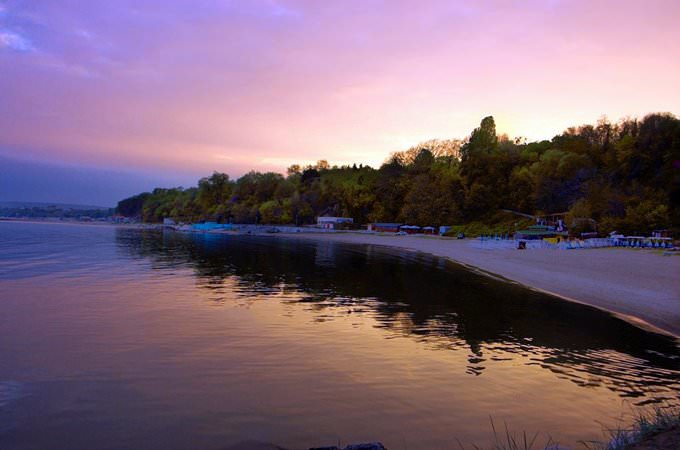 Fans of meat will not be disappointed in restaurants of Varna. Local dining establishments offer many original meat dishes cooked in an oven. Meat is often baked in a special clay pot. Slow cooking in an oven is one of the most popular ways of cooking meat in the region. Guvec is a typical meat dish in Varna. It contains meat, potatoes, tomatoes, sweet peppers, and other vegetables cooked in a pot. As a rule, Guvec contains lamb meat. In order to make the meat as tender and juicy as possible, it is slow cooked in an oven for several hours. Pattycakes made of flaky dough are one of the most popular desserts in the region. They can be either sweet or non-sweet.
This guide to cuisine and restauraunt in Varna is protected by the copyright law. You can re-publish this content with mandatory attribution: direct and active hyperlink to
www.orangesmile.com
.
City tours, excursions and tickets in Varna and surroundings
Car rental on OrangeSmile.com
Varna in photo set
Searching where to eat - restaurants and cafe on Varna map
Cuisine and restaurants in the neighbours of Varna
Travel notes on best cuisine and restaurants of Varna (Bulgaria) on OrangeSmile.com. Famous recipes and traditional dishes and courses in Varna restaurants. Where to eat - our recommendations on popular places in Varna, where you can taste delicious meal and also spend a good time with your friends.