Cuisine of Nessebar for gourmets. Places for dinner - best restaurants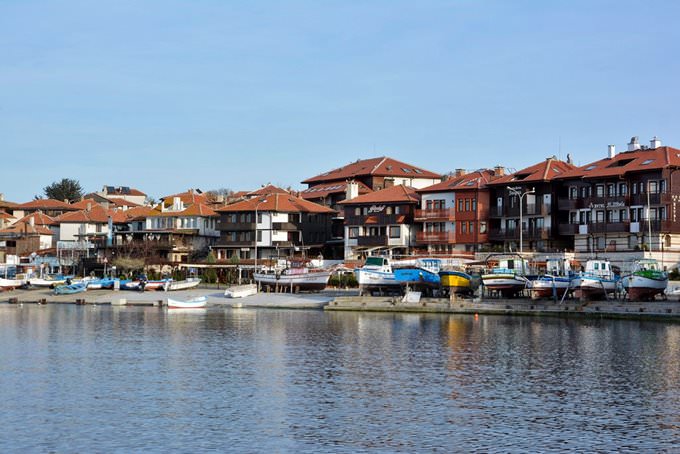 Travelers may find excellent Bulgarian restaurants in Nesebar. Attractive eating houses are scattered all over the city in every districts. After exploration of the historical center of the city one should visit The Old Mill restaurant. The eating house offers traditional dishes of ethnic cuisine. Its visitors may set in a cozy hall or choose one of the tables served on the terrace overlooking a sea shore. The same attractive and interesting eating place is the Stariat Kesten restaurant. Its menu will be of great interest to meat dishes admirers.
This is one of the most beautiful cities on the Black Sea coast. Majestic white rocks, blue sea, golden sand and endless beaches, surrounded by sand dunes – Nessebar is a true diamond. …
Open
Among specialities of the house travelers will find lamb chops grilled by restaurant cooks following special recipe. The restaurant guests may add delicious meat dishes with various vegetable accompaniments and a glass of excellent Bulgarian wine. The Alexander restaurant offers a great choice of popular European treats along with traditional dishes of Bulgarian cuisine. Among speciality food masterpieces of the eating house regular guests give preference to the roast trout. And the chef of the house constantly surprises its visitors with original chef's specialities.
The Plakamoto restaurant specializes in cooking of Mediterranean cuisine dishes. It has turned to a favorite eating house for those who can not imagine a meal without dainty sea foods. The restaurant is located in close vicinity to the sea shore and offers its visitors a vibrant panoramic view over the coast. Exotic foods admirers will love the Old Nesebar restaurant offering a vast choice of Mexican cuisine dishes. Copyright www.orangesmile.com
Local culture, traditions and customs of local folks will seem original and unique to people strange to Bulgarian culture. Nesebar is a unique destination in every aspect: its national …
Open
Apart from spicy exotic treats the restaurant serves a great selection of traditional European cuisine dishes as well as popular Bulgarian cuisine treats. The Honolulu restaurant's menu has sea foods in the heart. The menu of the eating place is entirely updated several times per season. The restaurant features original decoration of the hall. It is equipped with elegant furniture and bright decor items.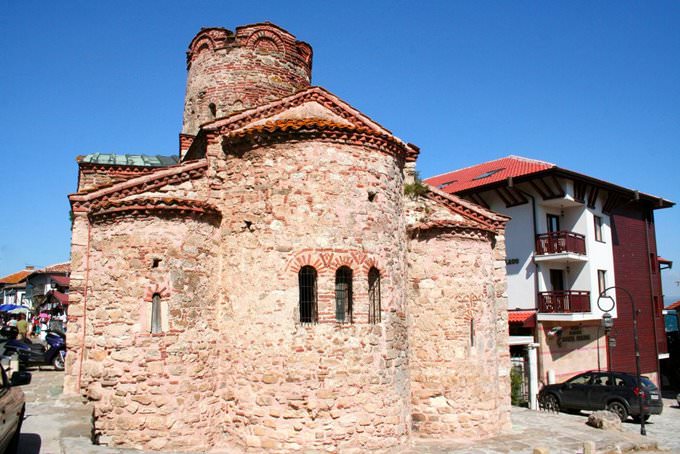 A stylish eating house, named White Rose, invites travelers and city residents to try delicious barbecue. This is a perfect place for family visit as the restaurant features cozy amiable atmosphere. The leisure time in the restaurant is often spiced up with interesting entertaining program. Vegetarians will surely love The Old Mill restaurant as it offers a good selection of vegetable dishes and original sea food treats on the menu.
This guide to cuisine and restauraunt in Nessebar is protected by the copyright law. You can re-publish this content with mandatory attribution: direct and active hyperlink to
www.orangesmile.com
.
City tours, excursions and tickets in Nessebar and surroundings
Unique sights around Nessebar
Sozopol
From the series
"Monochromatic Cities - Stunning Views"
Check on the map:
Distance from Nessebar center - 27.2 km.
In the historical district you will see mostly two-stored buildings in classical Bulgarian style. Within several decades there were developed a great tourism and entertainment infrastructure. Nowadays in the city there are about 600 restaurants, bars, nightclubs and other entertaining places at any taste. Also, there were saved several old mills in the central part of the city. Today these mills are the places for entertainment. …
Read further
Car rental on OrangeSmile.com
Nessebar in photo set
Searching where to eat - restaurants and cafe on Nessebar map
Cuisine and restaurants in the neighbours of Nessebar
Travel notes on best cuisine and restaurants of Nessebar (Bulgaria) on OrangeSmile.com. Famous recipes and traditional dishes and courses in Nessebar restaurants. Where to eat - our recommendations on popular places in Nessebar, where you can taste delicious meal and also spend a good time with your friends.