Cuisine of Constanta for gourmets. Places for dinner - best restaurants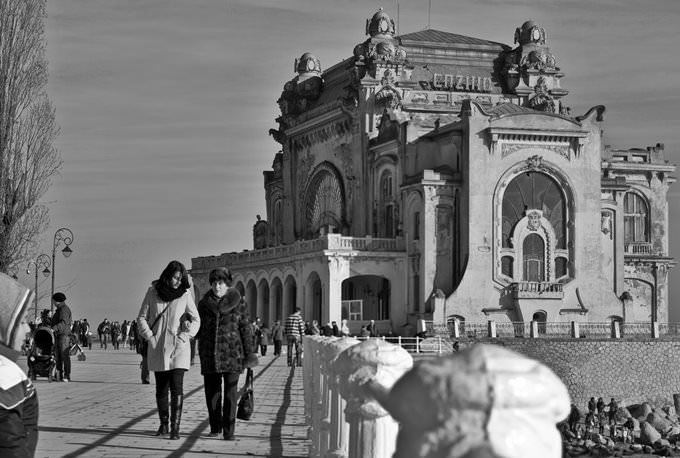 It's not easy to choose among the best restaurants in Constanta, as attractive eating places wait for you literally on every street. To explore the characteristics of the national cuisine it's better to pop into La Fattoria restaurant. Chef cooks all dishes according to classic recipes; the menu offers a wide selection of seafood and vegetable side dishes, a wine list includes popular European wine and local drinks.
In Constanta, holidaymakers with children will have plenty of prospects for an unforgettable holiday. Fans of active entertainment should definitely visit the best aqua park of the city - …
Open
There are various restaurants for devotees of different culinary trends. Fans of Italian pasta and risotto can dine at Marco Polo restaurant. Here there is not only an excellent choice of Italian dishes, but also a beautiful interior decoration. New dishes appear at Marco Polo literally every week, so every trip to a restaurant can be unique. The New Pizzico restaurant specializing on the continental cuisine is family friendly, special menu is offered for visitors with children. During the day, special low cost dishes are served, and in the evening you can witness the premiere of gastronomical specialty.
Reyna restaurant is located in a picturesque area; it specializes on Romanian and Mediterranean cuisine. During the day, there is always a relaxed atmosphere; the restaurant is suitable for business meetings. Due to the wide range of prices, Reyna will serve both budget travelers and fans of exotic treats. Design of Cafe restaurant resembles a cozy bar. There you can order a mug of your favorite beer or taste the local wine and enjoy the specialties: seafood and vegetables cooked on an open fire. If necessary, you can order takeaway. Copyright www.orangesmile.com
Constanta is one of the most picturesque and unique cities in Romania. It is not among the popular tourist destinations, even now foreigners are very rare here. Tourists from other countries …
Open
Fans of Mediterranean cuisine would like La Scoica restaurant, which in addition to a variety of treats, offer its guests an interesting entertainment program. Pizza Hut is also one of the most popular gastronomic places in Constanta. Popular Italian dish is prepared in more than twenty variations here. Besides the favorite pizza, you can offer a selection of wines and a variety of soft drinks. Among the restaurants serving Turkish cuisine Oz Demir is recommended, every day it is visited by fans of meat dishes, oriental sweets and real Turkish coffee.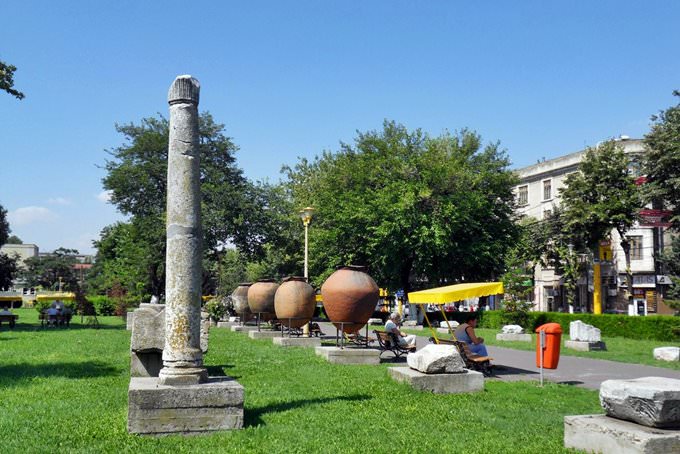 Constanta's traditional cuisine is mainly based on seafood and vegetables. For hundreds of years, dozens of types of fish, mollusks, and crustaceans have been caught in the port city. Here they prepare delicious fish soups, grilled seafood and lots of other interesting seafood dishes. The regional menu is not deprived of meat dishes as well. Local restaurants serve interesting roast lamb and pork, as well as affordable chicken dishes.
It takes more than one day of sightseeing to see all landmarks of Constanta. Lots of interesting historical sites are located at the waterfront, which is the starting point for many …
Open
Be sure to try traditional salads, some of which may be very satisfying or even replace the main course. A great example is "Constanta" salad, the main component of which is potatoes. It is quite simple so can be easily cooked at home. To prepare this salad, you will need 4 medium potatoes, green beans in the pods (100 g), 1 celery stalk, 4 medium tomatoes and salami (100 g). Meat broth (125 g), mustard (0.5 tsp), vinegar (3 tbsp), 1 onion, salt and pepper are needed for the sauce.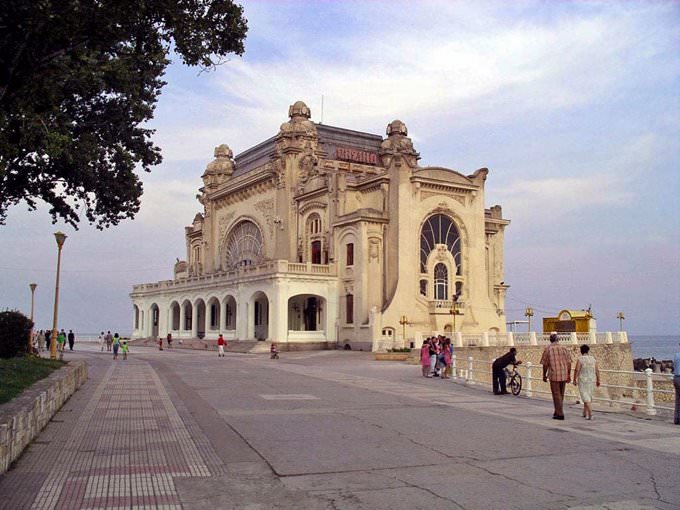 Potatoes should be boiled in their skins, then peeled and sliced. Beans are blanched in salted water for a few minutes, celery and tomatoes are diced. All the components are mixed in a salad bowl. To prepare the sauce all the ingredients are mixed until homogeneous, then salt and pepper are added to taste. The salad is served in portions, garnished with sausage and seasoned with sauce. Such a simple and original salad can be tried literally at any restaurant in Constanta. Some chefs prepare it according to special author's recipes and add other secret ingredients.
Both locals and visitors like to relax on Jupiter beach. It is perfect for sunbathing, for sports entertainment, and for fun-filled family vacation. The length of the beach is more than a …
Open
One of the most popular specialties among visitors to the resort is mixed seafood. Typically, various types of mussels, squid rings, shrimp and other crustaceans are served on a large platter. Seafood is prepared in a very simple way - boil in salted water until cooked with the addition of various spices. The most popular restaurants specializing in seafood should be looked for near the waterfront. Relaxing in traditional cuisine restaurants, be sure to taste popular Romanian wines. Some of their varieties are produced in wineries located in the immediate vicinity of the resort. Locals are also big fans of beer, which is served in all restaurants and bars.
This guide to cuisine and restauraunt in Constanta is protected by the copyright law. You can re-publish this content with mandatory attribution: direct and active hyperlink to
www.orangesmile.com
.
City tours, excursions and tickets in Constanta and surroundings
National cuisine of Romania
Romania's rich history is reflected in her traditional cuisine. The food menu of this people takes its influence from the Slavic, Hungarian, and Greco-Roman culinary traditions. The main feature of their national dishes is the abundance of meat which is prepared in various ways. However modern Romania respects vegetarians, offering them a variety of vegetable salads. …
Open
Car rental on OrangeSmile.com
Constanta in photo set
Searching where to eat - restaurants and cafe on Constanta map
Cuisine and restaurants in the neighbours of Constanta
Travel notes on best cuisine and restaurants of Constanta (Romania) on OrangeSmile.com. Famous recipes and traditional dishes and courses in Constanta restaurants. Where to eat - our recommendations on popular places in Constanta, where you can taste delicious meal and also spend a good time with your friends.