Culture of Dubai. Places to visit - old town, temples, theaters, museums and palaces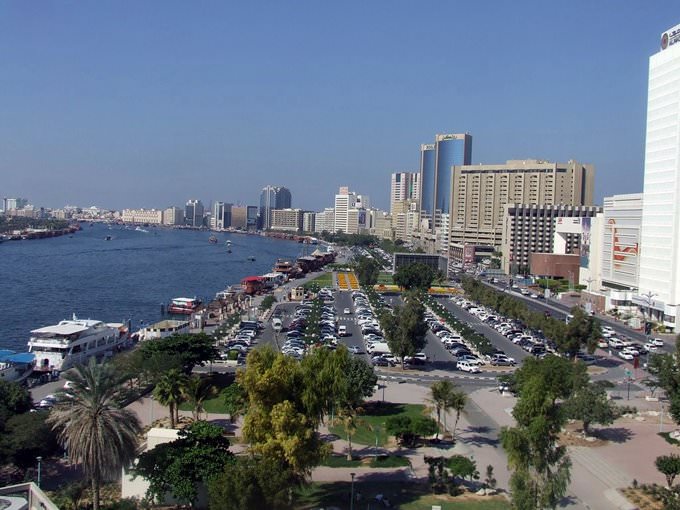 Dubai is a beautiful and ancient city, in which tourists will find a large number of interesting architectural and historical monuments. Fans of exciting excursions are recommended to make a walk to Bastakia quarter, in which they will find a lot of old buildings, museums and monuments. While walking through the narrow streets of the city, you will see beautiful buildings of the late 19th century as well as beautiful old mansions and tiny squares. Many of them house craft shops and museums and this fact makes you rest even more interesting.
Burj Khalifa, Al Fahidi Fort, Mall of the Emirates, The Dubai Fountain, Burj Al Arab, as well as many others, they all become the world's cultural heritage objects and remain as iconic monuments for Dubai …
Open
Some old mansions are decorated with wind towers. These are interesting constructions that were used to determine the direction and strength of wind several centuries ago. Dubai Museum on Al-Fahidi Street is a great way to learn about the history of the city. The museum is located in al-Fahidi Fort. Its walls are the location of most varied collections, starting from antique boats and weapons, to musical instruments, national costumes and jewelry.
Grand Mosque is without a doubt among the most interesting religious sites of the city. The spacious hall of the mosque can accommodate up to 1200 visitors at one time. This is a massive and beautiful structure, which is distinguished by its unique architectural shape and interesting internal structure. Shindaga Tower is one more important architectural object. The tower was built in 1910 and is located not far away from waterfront. Originally the tower was constructed for defensive purposes, but now everyone is welcome to visit it. The top of the tower is equipped with an observation deck. Copyright www.orangesmile.com
The emirate is located along the coastline of the Persian Gulf. This is a large business and commercial center of the Middle East, and a famous resort with international popularity. Here you …
Open
Shaikh Saeed al Makhtoum house is one more sight tourists simply cannot fail to visit. This is a typical building in the national style made of clay. The building of the house was completed in 1896. The beautiful building with thirty rooms has been completely renovated and now this is one of the most visited museums in Dubai. The decor of halls of the house is very close to the original one that was established by owners of the house.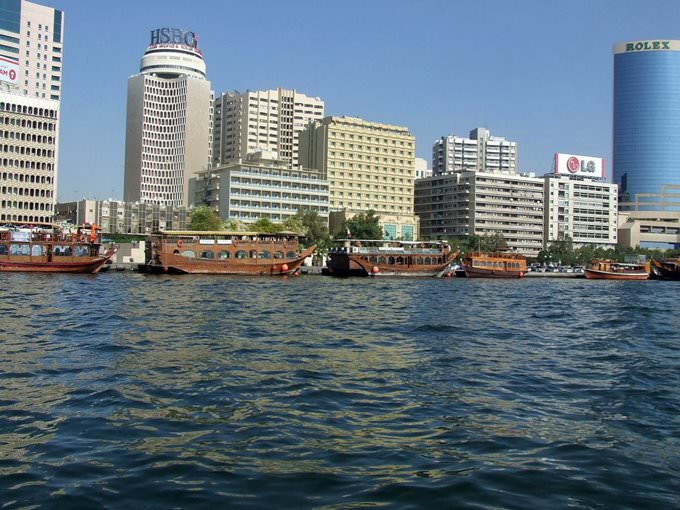 You will find Heritage village not far from the beautiful house museum. An excursion to this beautiful open-air museum will certainly help you to become imbued with national culture and to appreciate its versatility. Among other attractions of Dubai, which certainly deserve attention of travelers are Diving village and Heritage House. The modern area of Jumeirah is considered an autonomous region and has its own unique attractions.
In the section below, you can get one of our excursion, activities or city discovery tours over Dubai and surroundings. Our website offers 10-30% lower ticket prices, when compared to the offline purchase on the spot.
City tours, excursions and tickets in Dubai and surroundings
This guide to cultural sights Dubai is protected by the copyright law. You can re-publish this content with mandatory attribution: direct and active hyperlink to
www.orangesmile.com
.
What to visit during two-day excursion in Dubai
Dubai Museum
Where: Nr Bastakiya, Bur Dubai, Dubai; Telephone: +971 (0)4 353 1862;
Desert Safari
Telephone: +971 (0)4 268 2880;
Desert Safari
Telephone: +971 (0)4 628 9667;
Majlis Gallery
Where: Al Musalla Roundabout, Bastakiya, Bur Dubai, Dubai; Telephone: +971 (0)4 353 6233;
Grand Mosque
Where: Nr Ruler's Court, Bur Dubai, Dubai;
Sheikh Saeed Al Maktoum's House
Where: Nr Al Shindagha Tunnel, Al Shindagha, Dubai; Telephone: +971 (0)4 393 7139;
Reference information
Art galleries in Dubai and around
♥ Art museum 'Tashkeel Art Hub' Dubai, 11.6 km from the center.
On the map
Photo
♥ Art museum 'Salsali Private Museum' Dubai, 13.5 km from the center.
On the map
Photo
♥ Art museum 'Sharjah Art Museum' Sharjah, 16.2 km from the center.
On the map
Photo
Unique spots in Dubai and near
Jumeirah Mosque
From the series
"Top Largest and Famous Mosques Worldwide"
Check on the map:
Distance from Dubai center - 2.6 km.
Today in the mosque you can join an excursion in order to know more about Muslim culture and traditions. Those, who want to go to this Emirate's sightseeing, have to know some crucial Muslim rules. Before you enter the mosque, take off your shoes and choose long clothes of pale colours. If you want to take a photo of the mosque, try to escape people in the picture. …
Read further
Rose Rayhaan by Rotana
From the series
"The World's Tallest Hotels"
Check on the map:
Distance from Dubai center - 4.5 km.
The most requested are Classic suites located from the 54th to the 60th floor, 75sqm in size with panoramic views of Burj Khalifa Tower, Dubai metro station and Sheikh Zayed Road. The hotel has two restaurants and is among the first alcohol-free in Dubai. …
Read further
Dubai Mall
From the series
"12 Largest Shopping Centers Worldwide"
Check on the map:
Distance from Dubai center - 6.1 km.
A lot of tourists visit this shopping mall for buying exclusive jewelry of the highest quality in the biggest "golden market" is situated. There you will see 220 jewelry shops from the whole world. It is possible not only to buy the jewelry that fits every taste but also to order an exclusive jewelry of your own design. For vacationers with children there is a huge entertainment center KidZania. Admirers of nature will like the rest zone The Grove. …
Read further
Photogallery of cultural heritage of Dubai
Landmarks of culture on Dubai map: art-galleries, monuments, palaces, etc
Excursions over cultural sights of neighbours of Dubai
Culture guide to Dubai. Which fascinating sights to visit once you are in Dubai: temples, churches, museums, theaters and castles. Recommendations (with addresses, phone numbers and links) on the places 'must visit' in Dubai. Plan your own city excursion by using this page info!