Culture of Ras al Khaimah. Places to visit - old town, temples, theaters, museums and palaces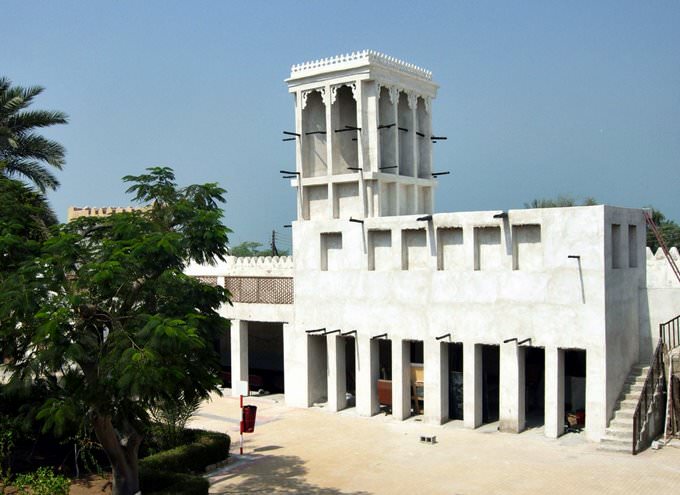 Tour enthusiasts who choose Ras al-Khaimah for their recreation have an opportunity to visit a lot of interesting natural and historical attractions. On the territory of the emirate, there is the Canyon of Hadzharsky Mountains that resembles a huge oasis surrounded by desert landscapes. In the canyon, stones that are subsequently used for the modern building construction in the most popular UAE resort areas are extracted. The canyon attracts travelers with a diversity of its plants. When walking here, you can see a lot of rare animals, birds and insects.
Ras Al Khaimah has a perfect entertainment infrastructure. Here, you can find everything for proper and diverse pastime: amazing water parks, shopping and entertainment centers, vast …
Open
No doubt, the most visited cultural center is the Ras Al Khaimah Museum
located in the incomparably beautiful Fort Al Husen
. The fort was built in the 18th century and remained a permanent residence of the royal family till 1964. In 1987, under Sheikh Saqr bin Moḥammad Al Qasimi, the historical construction started being used as a large museum. Nowadays, a rich collection of archaeological finds and ethnological exhibits is kept in the fort. Visitors of the museum can see ancient manuscripts, unique historical documents, collections of old weapons and archeologists' finds that were found directly on the territory of the emirate.
There are a lot of modern architectural constructions among interesting attractions, including the City bridge in Ras Al Khaimah
. The bridge runs above the bay and connects old and new parts of the emirate. It is possible to cross it not only by car, but also on foot. Convenient and safe trails are equipped for pedestrians. The bridge has a spectacular panoramic view of the bay and coastal areas of Ras Al Khaimah. The bridge is a part of the lively Al-Hisn Rd
that is a location of popular hotels, restaurants, shops and different entertainment centers. Copyright www.orangesmile.com
As for the peculiarities of Ras Al Khaimah, there is a worthy choice of fashionable hotels and each of them is unique and interesting in its own way. The upscale hotel Rixos Bab al Bahr is …
Open
Those who like walking along historical places should visit the district of Khatt. There are important historical objects, the North and South Watch Towers. In the late 19th century, they protected the small settlement of Khatt from invaders. Towers have managed to survive to this day. They are located on a small hill. All towers have wonderful viewing platforms.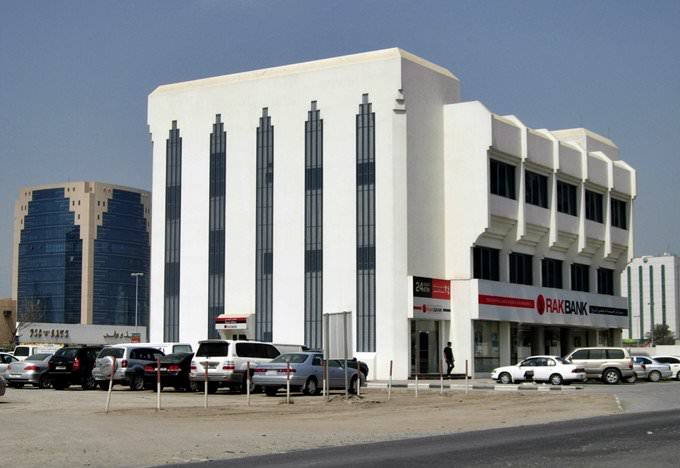 One of the unusual and attractive cultural sites is the Museum and the center of Ahmed bin Majid
called after the great navigator. Exhibits of the museum are dedicated to discoveries of the great traveler and to the history of the fishery development. Exhibits of the museum include old devices used by pearl catchers and local anglers hundreds of years ago. Some of the most original exhibits of the museum are old boats. Art connoisseurs will be definitely impressed by incredible paintings made of fine shells.
Ras al-Khaimah, the most northern and smallest emirate, is a tourist center of global significance. It has many unique features, due to which it has gained fame and popularity. Nowadays, the …
Open
The real trove of historical attractions is a picturesque district of Khatt. Besides ancient towers, you can see here a lot of interesting sites. Exactly here, archeologists found ancient tombs and a great number of other unique exhibits that are represented in the largest museum of the emirate today. Now Khatt is an agricultural center of the emirate where lively streets interchange with vast date and fruit plantations.
In the section below, you can get one of our excursion, activities or city discovery tours over Ras al Khaimah and surroundings. Our website offers 10-30% lower ticket prices, when compared to the offline purchase on the spot.
City tours, excursions and tickets in Ras al Khaimah and surroundings
This guide to cultural sights Ras al Khaimah is protected by the copyright law. You can re-publish this content with mandatory attribution: direct and active hyperlink to
www.orangesmile.com
.
Car rental on OrangeSmile.com
Photogallery of cultural heritage of Ras al Khaimah
Landmarks of culture on Ras al Khaimah map: art-galleries, monuments, palaces, etc
Excursions over cultural sights of neighbours of Ras al Khaimah
Culture guide to Ras al Khaimah. Which fascinating sights to visit once you are in Ras al Khaimah: temples, churches, museums, theaters and castles. Recommendations (with addresses, phone numbers and links) on the places 'must visit' in Ras al Khaimah. Plan your own city excursion by using this page info!