Colors of Salzburg - traditions, festivals, mentality and lifestyle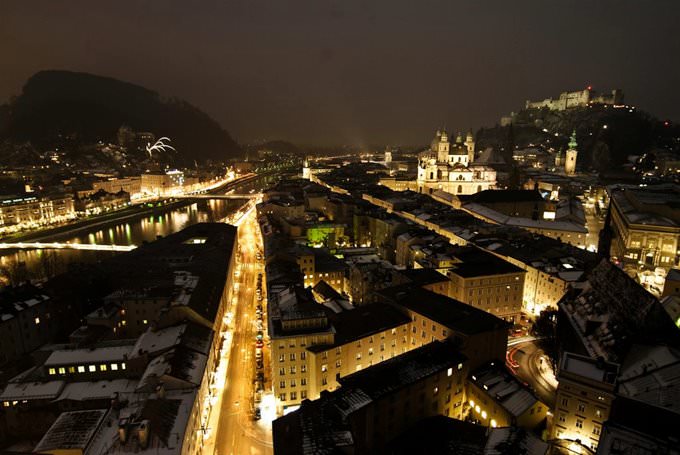 Salzburg conquers the hearts of travelers by its unusual national celebrations. January is the time for the holiday known as "Perchten Procession" - a solemn procession. Absolutely everyone can participate in it. All you need to do is to find a special holiday suit, the main attribute of which is an unusual headdress. High cylinder (the height of which can reach two meters), animal skins and colorful masks – during the days of celebration you can see thousands of people wearing such unusual clothes and walking cheerfully on the main streets of the city.
Salzburg is home to numerous unique historical attractions. The beautiful Hellbrunn Palace never ceases to attract tourists. The famous place of interest was built in the middle of the 16th …
Open
Local people are distinguished by friendly and responsive character. They are always ready to talk to visitors and help them with advices. Only older generation of Salzburg inhabitants can be quite apprehensive to tourists, but they will certainly feel great sympathy towards tourists after they hear a couple of sentences in their native language. People here have great respect for the traditions of the past, so there's no wonder why crafts and antique festivals are still very popular here.
St. Rupert's Fair is an interesting celebration. During the festival you can also see numerous local residents and tourists wearing beautiful old costumes. Each citizen in the city certainly has a special holiday outfit. Women here wear beautiful dresses and hats that were fashionable several centuries ago, and men sew tail coats and put on cylinders. Those people, who have not had time to get such festive apparel, are welcome to visit special workshops, where they can easily order most unique costumes. Copyright www.orangesmile.com
1. The best time to visit the city is during warm months of a year. It's quite cold in Salzburg in winter, and this fact can prevent you from enjoying various excursions and …
Open
As a rule, all main celebrations are held on central squares of the city. During five days of craftsmen sell their goods here, chefs treat guests with delicious local food, and children are welcome to have fun on various rides and attractions. For many years Mozart remains one of the main symbols of the city. He is often the main theme of numerous museums and galleries. Theaters organize memorable evenings, and in restaurants you can hear the immortal works of this famous person. While walking around the city, you can see numerous monuments dedicated to the great composer. Actually, some memorable signs can be found virtually on every street.
This guide to traditions and festivals in Salzburg is protected by the copyright law. You can re-publish this content with mandatory attribution: direct and active hyperlink to
www.orangesmile.com
.
City tours, excursions and tickets in Salzburg and surroundings
Unique landmarks in Salzburg and around
Eisriesenwelt
From the series
"The most mysterious geological formations on the planet"
Check on the map:
Distance from Salzburg center - 35 km.
Even one kilometer ice-covered walls would be enough to make the cave a world leader in scale. Rapid flow of the Salzak River contributed to cave formation. Large ice outgrowths appeared because of melting of snow on the slopes. Ice doesn't melt in the cave all year round, even in midsummer low temperature is kept there. Coolness is felt just at the entrance. …
Read further
Dachstein Sky Walk
From the series
"Elegant architectural structures for fans of skywalks"
Check on the map:
Distance from Salzburg center - 52 km.
The glacier serves as a foundation for a viewing platform with a bridge. The structure is perfectly visible even from the territory of Slovenia and the Czech Republic. Not everyone dare to walk through the suspension bridge, as it looks very fragile. Fencing on the bridge and on the observation deck are made of glass. That further enhances the thrilling sensation and allows you to admire the surrounding mountain scenery without any obstacles. …
Read further
Car rental on OrangeSmile.com
Colors of Salzburg in photos
Search for popular touristic sites on Salzburg map
Traditions and festivals in cities around Salzburg
Cityguide on traditions, mentality and lifestyle of people in Salzburg. Learn the best periods to visit Salzburg to discover its soul - authentic festivals, events and celebrations. We will also reveal the interesting habits, attitude towards the world and to tourists in Salzburg.