Preparing your trip to Krakow: advices & hints - things to do and to obey
1.
The amount of tips in local cafes and restaurants estimates 10%, but leaving a smaller sum is also acceptable.
2. Students are advised to purchase a special ISIC card, which allows you to get discounted rates for various excursions. Typically, the cardholder can save up to 50% of cost.
3. During summer holidays many campuses work as hotels. They will be a real help for those who want to save on accommodations, as there are not many hotels in the city.
4. market Square is the best place to search for souvenirs as best souvenir shops are located here.
5.
Most museums allow taking photos and making videos for additional fee, so before the excursion starts you should ask whether you can take a camera with you. Copyright www.orangesmile.com
6. Local motorists follow the traffic rules carefully, so pedestrians and those tourists, who expect to rent a car, should also be very careful and pay attention to road signs.
7. Currency is best to be exchanged in «Kantor» offices. Here you can exchange nearly any type of money, and the percentage of commission for exchange will be minimal.
While choosing a hotel with an inimitable design, take a look at the modern PURO Hotel Kraków. This hotel is open in a very creative cube-shaped building, the façade of which is decorated …
Open
8.
The majority of banks and government agencies work from 9:00 to 18:00. Saturday and Sunday in most agencies are days off.
9. Weekdays are the best time to make phone calls to other countries. On weekends calling rates may be increased by half.
10. Medications are better to be purchased in advance and taken with your belongings. It will be hard to find the medicines that are sold freely in your native country in local pharmacies.
11.
Smoking can be prohibited in areas with large concentration of people, so it's worth paying attention to prohibition signs. The penalty for violation of public order is a large fine.

Preparing your trip to Krakow: advices & hints - things to do and to obey You can re-publish this content with mandatory attribution: direct and active hyperlink to
www.orangesmile.com
.
What to visit being in Krakow - unique sights
Wieliczka Salt Mine
From the series
"The Scariest Mines in the World"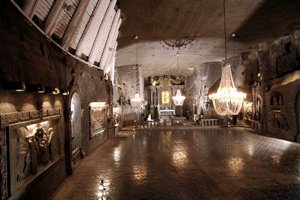 Check on the map:
Distance from Krakow center - 12.2 km.
Despite the fact that empty corridors of the mines have been arranged and became places of storage of priceless historical artifacts, a walk through the tunnels doesn't cease to be a frightening and exciting event. Even silence seems frightening there; the atmosphere is complemented by dim lighting and an abundance of shadows casted by antique furniture, huge chandeliers and sculptures represented in some of the halls. …
Read further

City tours, excursions and tickets in Krakow and surroundings
Car rental on OrangeSmile.com

Thailand Wants to Resume Tourism by July 1
If Thailand reopens its borders by July 1, it can overperform other popular Asian destinations. The petition underlines that tourism can speed up the economic growth of the country and suggests implementing potential requirements for international tourists, such as proof of vaccination, health insurance purchase, a negative COVID-19 test, and so on. In 2019, tourism in Thailand was an industry worth approximately US$96.5 billion. Almost 40 million tourists visited the country in 2019, providing over 8 million people with jobs. Between two and four million of these people already lost their jobs due to travel restrictions.
Read this
15.05.2021
Photos of Krakow
Services search (pharmacy, police, parking, banks) on Krakow map
Tips for the cities around Krakow
Travelling to Krakow - advices and tips. What should be provisioned in advance, the rules you might want to follow, and the things you better avoid doing in Krakow. We help you to make your trip smooth and easy, with no unexpected surprises.