City break in Riyadh. Active leisure ideas for Riyadh - attractions, recreation and nightlife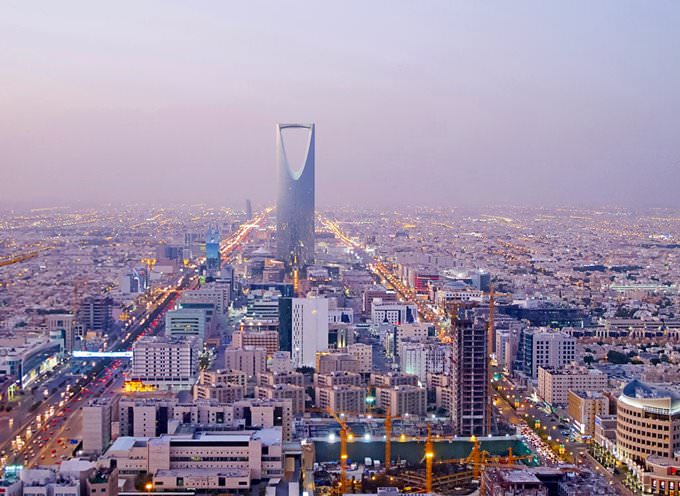 One of the main features of the city of Riyadh is a great number of modern shopping and entertainment centers providing a perfect choice of goods and entertainments meeting every taste and fancy. Shopping addicts will love cruising the city and visiting its endless shops, boutiques and malls. The city also offers good entertainment facilities for family recreation. Tourists travelling with children are recommended to spend a day in the Riyadh Zoo. Visitors will find not only typical local fauna representatives living in spacious enclosures but also exotic species brought from other countries.
Traditions and customs of Riyadh are of great interest to foreign guests. Original way life of local folks features peculiar rules which may seem to be unusual for city guests. Some local …
Open
The zoo visitors will have a chance to observe animals living in their natural environment. Graceful antelopes, bears and tigers live there in open air enclosures. A small lake in the heart of the zoo will be a good place to rest. The youngest visitors will have a chance to feed an elephant being the friendliest resident of the zoo, and to take fancy photos of this friendly giant.
Active leisure enthusiasts will like the 1st Paintball center providing the best facilities to enjoy this popular entertainment. Excellent grounds and a good assortment of equipment and gears are available for its visitors. People giving preference to horse riding should visit the Equestrian Club. The club has its own horse riding school, moreover regular tours to the most interesting and scenic nature areas of the Riyadh resort are organized there. The club hosts on its territory a cozy café, so the guests can enjoy its peace and quiet atmosphere all day long. Copyright www.orangesmile.com
Tourists will discover ancient fortresses and museums, modern sky-scrapers and exhibition centers among numerous sites and landmarks of Riyadh. The Diraya district is a recommended starting …
Open
Among the most remarkable shopping centers the Kingdom Centre is in the focus of local residents and city guests. The center is hosted in the same name sky-scrapper. Tourists can spend the whole day wandering through endless halls of the center and enjoying bright shop windows. Apart from shops and boutiques the center also features several upscale restaurants and cafes and a big observation platform. The Granada Center is an attractive entertainment center too.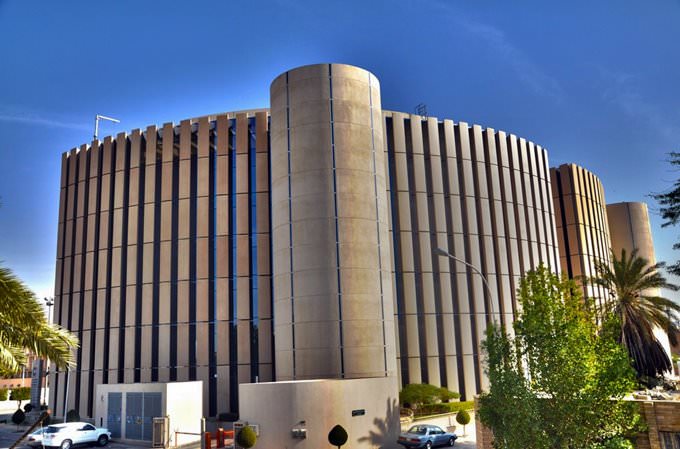 The complex offers many shops and boutiques selling stylish brand clothes and shoes, lots of unique souvenirs. Tourists will find several popular grocery stores and fast-food restaurants in the shopping center as well. Women will appreciate the Riyadh Gallery plaza presenting the widest assortment of clothes for women and children. Apart from various boutiques and shops the center also hosts an excellent amusement park and a cozy food court. Tourists who can't imagine their diets hamburgers and milk cocktails free should pay a visit to a local McDonald's which is set in the city center.
This guide on active recreation and leisure in Riyadh is protected by the copyright law. You can re-publish this content with mandatory attribution: direct and active hyperlink to
www.orangesmile.com
.
Reference information
Amusement parks near Riyadh
♥ Amusement park 'Al Hokair Land Theme Park' Riyadh, 13.9 km from the center.
On the map
Photo
♥ Amusement park 'Star City Amusement Park' Riyadh, 15 km from the center.
On the map
Photo
♥ Amusement park 'Al-Hamrah Entertainment Village' Riyadh, 16.8 km from the center.
On the map
Photo
♥ Amusement park 'Fantasy Land' Riyadh, 26.7 km from the center.
On the map
Photo
Car rental on OrangeSmile.com
Photogallery of picturesque Riyadh
Search for active leisure and attraction spots on Riyadh map
City break ideas for neighbours of Riyadh
Guide to your best city break in Riyadh - popular places for recreation and leisure. Things to do during the day in Riyadh - attractions, parks, beaches, aquaparks, racing tracks, biking trails or waterski. Recommendations (with addresses, phone numbers and links) where to spend your time in the evening (bars, discos, clubs, etc.). We share some good ideas and the question 'What to do in Riyadh?' disappears immediately.