City break in Doha. Active leisure ideas for Doha - attractions, recreation and nightlife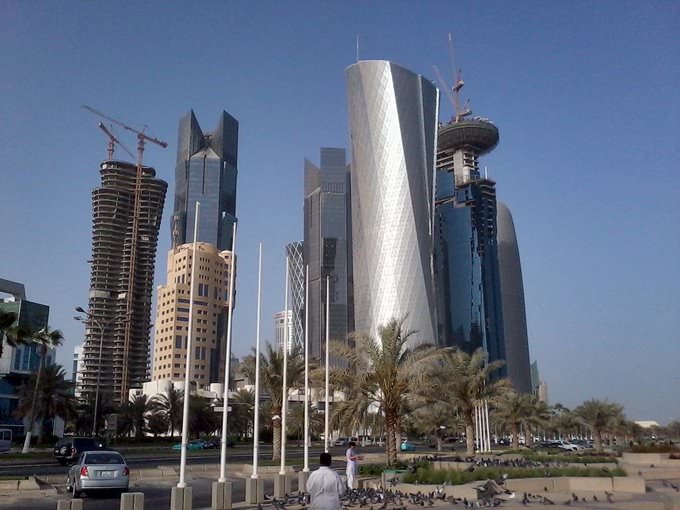 Beach rest remains the main entertainment for travelers. The coast has everything for comfortable and interesting pastime. Doha beaches are ideal for various outdoor activities and for relaxing sunbathing. Remote parts of the Gulf are a perfect place for family rest as they are not so crowded and water there is always calm. El Corniche is known as the busiest and most crowded beach of the city. The length of this beach is eight kilometers.
Qatar National Museum is often called the most famous and widely visited attraction of Doha. The museum is located in beautiful Abdullah Bin Mohammed Palace. A huge two level aquarium is the …
Open
Fans of active rest and those who enjoy trying interesting attractions in action will like Aladdin's Kingdom theme park. This is the place where you will find wonderful playgrounds for small visitors and exciting attractions for fans of thrill. The park is also the location of a beautiful theater. Here visitors will find interesting presentations, a beautiful lagoon and coffee shop that will surprise visitors with a huge selection of snacks and drinks.
Salwa Road district, which is located in close proximity of Doha, is the location of a zoo. An interesting collection of exotic animals collected in the enclosures of the zoo is known as the richest in the country. Small visitors of the zoo are welcome to attend fascinating tours and lectures, during which children will learn a lot about animal world. Children will also be happy to visit the local amusement park, where they can easily spend a whole day. Palm Island is a no less popular entertainment center, which also has some interesting attractions, playgrounds and sitting areas. Copyright www.orangesmile.com
1. Taxi is known as the most common form of public transport. The fares in the local taxi are rather modest. The cost of a ride depends on the time of a day, night taxi service will cost …
Open
Fans of natural attractions should definitely not forget to make a visit to Shahaniya Nature Resort. This state park is the only place in Qatar where rare species of antelope - white oryx - live. Thanks to ideal habitat conditions created in the resort these animals feel very comfortable. Visitors can watch their behavior endlessly.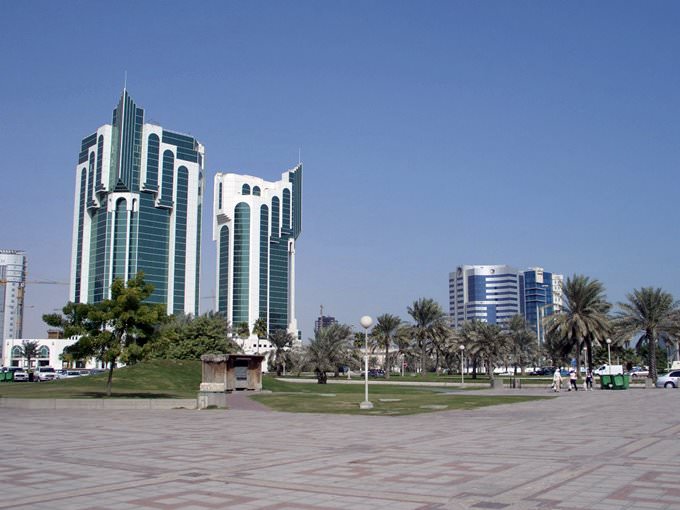 Jeep safaris in the desert can be called among other popular entertainment. Fans of more original rest are recommended to try falconry. Fans of walking in shops will be pleased with a huge choice of shopping malls and colorful markets. Hyatt Plaza is known as the most popular shopping pavilion. In addition to numerous shops the center is the location of a modern movie theater and several cozy restaurants. Sack Gould is considered the main city market, which offers the richest selection of jewelry in the city.
This guide on active recreation and leisure in Doha is protected by the copyright law. You can re-publish this content with mandatory attribution: direct and active hyperlink to
www.orangesmile.com
.
Recommended places for active recreation and leisure in Doha
The Library
Where: Ramada Hotel, Doha; Telephone: +974 441 7417;
Bubbles On Two
Where: Ramada Plaza, Doha; Telephone: +974 441 7417;
Piano Piano
Where: Movenpick Hotel, Doha; Telephone: +974 429 1111;
Aussie Legends
Where: Rydges Plaza Hotel, Doha; Telephone: +974 438 5444;
The Qube
Where: Ramada Hotel, Doha; Telephone: +974 441 7417;
Cloudnyn
Where: Al Sadd Merweb Hotel, Doha; Telephone: +974 447 1111;
Waterhole
Where: Sheraton Doha Hotel, Doha; Telephone: +974 485 4444;
Reference information
Amusement parks near Doha
♥ Amusement park 'Sana' Doha, 1.3 km from the center.
On the map
Photo
♥ Amusement park 'Fun Day' Doha, 3.8 km from the center.
On the map
Photo
♥ Amusement park 'City Ville' Doha, 4.5 km from the center.
On the map
Photo
♥ Amusement park 'Land Mark Indoor Theme Park' Doha, 8.5 km from the center.
On the map
Photo
♥ Amusement park 'Gulf Mall Indoor Theme park' Doha, 9.1 km from the center.
On the map
Photo
City tours, excursions and tickets in Doha and surroundings
Sites around Doha from our surveys on extreme Earth places
Museum of Islamic Art
From the series
"Top Surviving Artifacts of Muslim Civilization"
Check on the map:
Distance from Doha center - 1.1 km.
Opening of the museum took place in 2008, today it is accessible for everyone. One of the richest collections of Islamic artifacts is kept in this museum, in addition to the ancient manuscripts, visitors can see interesting textiles, including handmade carpets. In total, the museum contains more than 10,000 priceless artifacts, including paintings of famous Islamic artists. The adjoining territory of the museum also strikes with its decoration, wide palm avenue with fountains, pools and artificial waterfalls leads up to the entrance. Those, who decide to visit this most interesting cultural center, should take into account that the entrance to the museum for men and women is available at the different time. …
Read further
Car rental on OrangeSmile.com
Photogallery of picturesque Doha
Search for active leisure and attraction spots on Doha map
City break ideas for neighbours of Doha
Guide to your best city break in Doha - popular places for recreation and leisure. Things to do during the day in Doha - attractions, parks, beaches, aquaparks, racing tracks, biking trails or waterski. Recommendations (with addresses, phone numbers and links) where to spend your time in the evening (bars, discos, clubs, etc.). We share some good ideas and the question 'What to do in Doha?' disappears immediately.