Culture of Riyadh. Places to visit - old town, temples, theaters, museums and palaces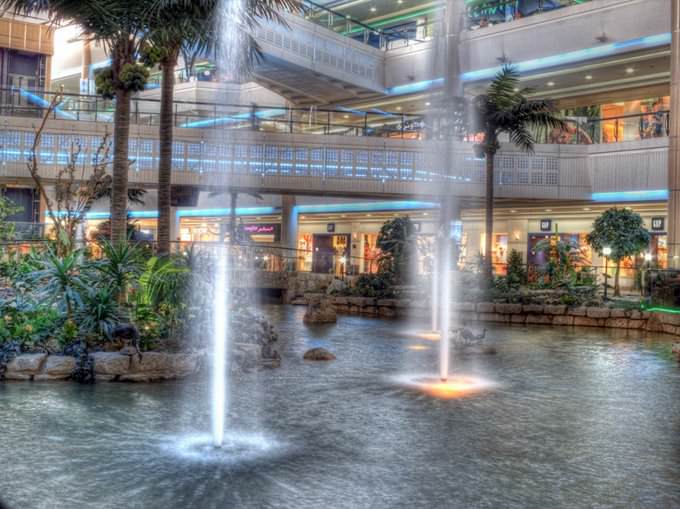 Tourists will discover ancient fortresses and museums, modern sky-scrapers and exhibition centers among numerous sites and landmarks of Riyadh. The Diraya district is a recommended starting point of the city exploration for tourists providing the best chance to learn its history, traditions and customs. The first capital of the country was found on the territory of the modern Saudi Arabia capital in the middle of the 15th century. The prosperous city with numerous majestic palaces and mosques was destroyed in a war on Turkey. Today archeologists are still working the area and restoring the ancient buildings. Archeological ground is open for public being one of the most popular leisure activities among foreign guests.
One of the main features of the city of Riyadh is a great number of modern shopping and entertainment centers providing a perfect choice of goods and entertainments meeting every taste and …
Open
The Al Masmak fort is a remarkable site of the city, it was built in 1865. It has been well preserved till present days. The grand building of the fort still impresses its visitors, the height of the fort tower is 18 meters. Tourists have an opportunity to walk along the fort halls and get up to its observation tower providing a breath taking panoramic view of the city.
The heritage center is hosted in the halls of the fort, inviting tourists to explore priceless historical artifacts. The Er-Riyad Museum is a remarkable cultural object. One of its halls keeps a wide collection of archeological artifacts, some of them date back to the Bronze Age. The ethnographic hall performs a collection of cultic attributes, weapons and custom things. Copyright www.orangesmile.com
1. Foreign guests should keep in mind specific aspects of behavior during a vacation in the city. It is not recommended to appear in the streets in too bright and provoking clothes as it …
Open
The hall of Islamic architecture represents one of the most unusual collections, visitors will not be enough a whole day to explore all the showpieces of this scale museum. Among other sites of Riyadh tourists will find lots of monuments of modern architecture. One of the highest buildings in the country is a 47-story sky-scrapper named Kingdom Centre, overlooking the city and being visible from almost every city district.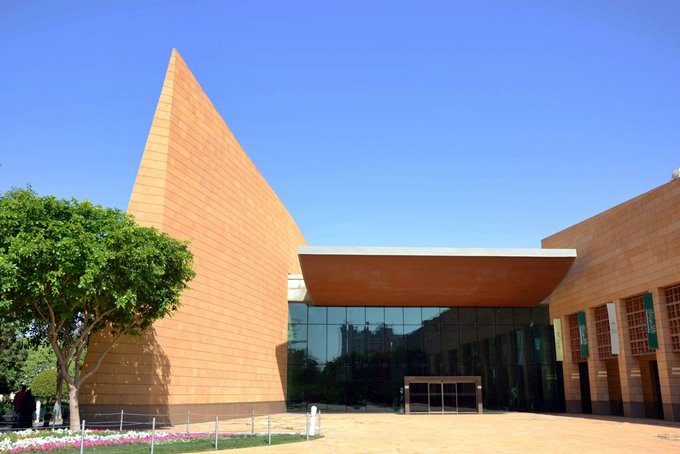 Its height is 311 meters, this scale sky-scrapper hosts a popular hotel, several restaurants and offices. An excellent observation platform is equipped for tourists at the top of this sky-scrapper. One of the favorite entertainments of foreign guests is observing the city from this unique platform. A lot of significant city sites are located in the nearest suburbs of the capital. So tourists are not limited just to the city exploration during a vacation in Saudi Arabia.
This guide to cultural sights Riyadh is protected by the copyright law. You can re-publish this content with mandatory attribution: direct and active hyperlink to
www.orangesmile.com
.
What to visit during two-day excursion in Riyadh
Al-Musmak Castle
Where: Al-Bathaa, Riyadh; Telephone: +966 (0)1 411 0091;
City of Old Ad'Diriyah
Where: 20 km Northwest of Riyadh, Riyadh;
Al Murabba Palace
Where: Khazzan Street, Riyadh; Telephone: +966 (0)1 401 1999;
King Abdul Aziz Mosque
Where: Central Riyadh, Riyadh; Telephone: +966 (0)1 46 493 57;
National Museum
Where: Central Riyadh, Riyadh; Telephone: +966 (0)1 46 493 57;
Museum of Antiquities and Folklore
Where: King Saud Street, Riyadh; Telephone: +966 (0)1 402 9500;
Riyadh Kingdom Centre
Where: Kingdom Centre, Olaya, Riyadh; Telephone: +966 (0)1 211 8000;
Camel Market
Where: 30 km outside Riyadh, Riyadh; Telephone: +966 (0)1 480 8855;
Car rental on OrangeSmile.com
Photogallery of cultural heritage of Riyadh
Landmarks of culture on Riyadh map: art-galleries, monuments, palaces, etc
Excursions over cultural sights of neighbours of Riyadh
Culture guide to Riyadh. Which fascinating sights to visit once you are in Riyadh: temples, museums, churches, museums, theaters and castles. Recommendations (with addresses, phone numbers and links) on the places 'must visit' in Riyadh. Plan your own city excursion by using this page info!