Cuisine of Riyadh for gourmets. Places for dinner - best restaurants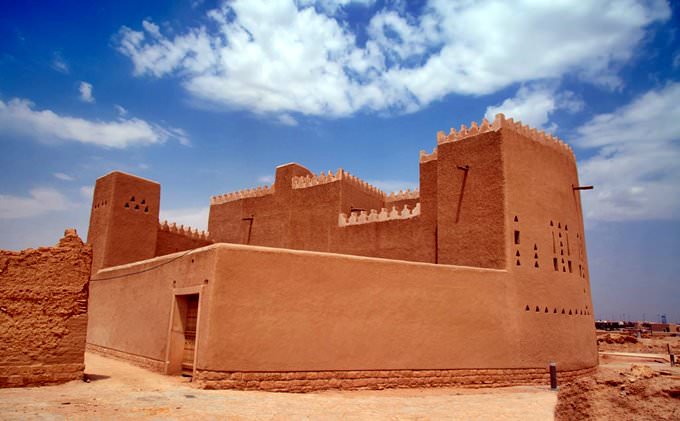 The city of Riyadh boasts restaurants, cafes and bars of different trends. Eating houses of the ethnic cuisine are the most in demand among travelers. Apart from upscale restaurants city guests can opt for cozy bars and budgetary cafes. The best place for a family visit is the Bateel café being noted for a great assortment of treats and its cozy friendly atmosphere. Original oriental coffee addicts and sweets admirers will love spending holidays in the city. The Al-Najdiyah Village restaurant invites guests to taste the best dishes of ethnic cuisine. It is housed in a beautiful building, this restaurant is noted for its elegant interior design and a vast assortment of dishes.
One of the main features of the city of Riyadh is a great number of modern shopping and entertainment centers providing a perfect choice of goods and entertainments meeting every taste and …
Open
Spicy snacks, hot pastry, original rice dishes and traditional candies will please taste of even the most fastidious gourmand. The Piatto restaurant specializes in Italian cuisine. Its hall is decorated in a modern style, tuning its guests for a good relaxation and rest. One of the peculiar features of the Piatto eating house is an opened kitchen offering the guests to watch restaurant cooks creating their culinary masterpieces. In addition to original fresh salads guests will have a chance to order hot chef's specialities and add them with special rosemary bread.
Pizza fans will like to visit the La Piazza restaurant being one of the most romantic gastronomy establishments of the city. Apart from an exciting choice of pizzas the guests can choose various salads and main course from a rich menu, the restaurant is a perfect place for organization of different festive events. Among the restaurants of Japanese cuisine city guests give preference to the Tokyo eating house. A big hall is decorated in oriental style, a wide assortment of dishes and drinks, attentive service are the main ingredients of a comfortable rest and relaxation there. Copyright www.orangesmile.com
1. Foreign guests should keep in mind specific aspects of behavior during a vacation in the city. It is not recommended to appear in the streets in too bright and provoking clothes as it …
Open
The Tokyo restaurant is one of the oldest eating houses of the city, that's why there are a lot of local folks among its regular customers. The Noodle House restaurant will be of great interest for Asian cuisine fans. Its menu offers original meat dishes, seafood treats and a great number of garnishes and fresh salads. All the dishes are noted for a good art trimming, during the meal visitors can enjoy a fantastic view through enormous panoramic windows. The Noodle House restaurant is a good place to rest and recreate after tiresome city cruising and hiking.
This guide to cuisine and restauraunt in Riyadh is protected by the copyright law. You can re-publish this content with mandatory attribution: direct and active hyperlink to
www.orangesmile.com
.
Where to go for dinner in Riyadh: recommended cafe and restaurants
The Globe
Where: Al Faisaliah Hotel, King Fahad Road, Riyadh; Telephone: +966 (0)1 273 2000;
Al Nakheel
Where: Hotel Al Khozama, Olaya Rd, Riyadh; Telephone: +966 (0)1 465 4650;
Avadh
Where: Tahlia Street, Olaya, Riyadh; Telephone: +966 (0)1 465 4109;
Assaraya Turkish Restaurant
Where: Thalatheen Street, Riyadh; Telephone: +966 (0)1 464 9336;
Al-Yacout
Where: Prince Abdullah bin Abdul Azeez Street, Al-Reed, Riyadh; Telephone: +966 (0)1 488 7062;
Al-Taboon
Where: King Fahd Street, Olaya, Riyadh; Telephone: +966 (0)1 201 0011;
Car rental on OrangeSmile.com
Riyadh in photo set
Searching where to eat - restaurants and cafe on Riyadh map
Cuisine and restaurants in the neighbours of Riyadh
Travel notes on best cuisine and restaurants of Riyadh (Saudi Arabia) on OrangeSmile.com. Famous recipes and traditional dishes and courses in Riyadh restaurants. Where to eat - our recommendations on popular places in Riyadh, where you can taste delicious meal and also spend a good time with your friends.