City break in Manama. Active leisure ideas for Manama - attractions, recreation and nightlife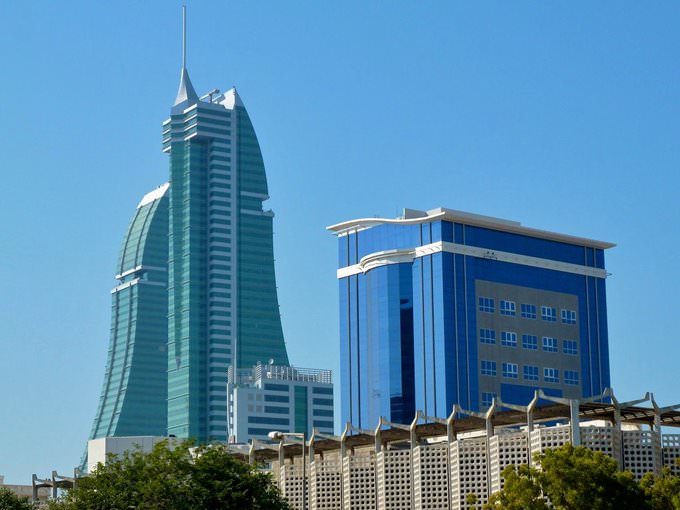 When it comes to describing the entertainments, which are offered in Bahrain, the first thing, which is definitely worth mentioning, is numerous colorful markets and shops. Bab Al Bahrain market in Manama is considered the largest one. This is the place where you can buy absolutely any product - clothing, interesting jewelry, cosmetics and perfumes, handicrafts and souvenirs as well as original oriental spices that have the weight of gold for chefs around the world. If gold jewelry is your primarily target, you can also go to Gold Souq Market, and Yatama Souq is the best destination for shopping high quality pottery at competitive rates. This market is located in the town of Hamad.
Despite the fact that Bahrain is considered quite a modern and a rapidly developing country, the locals do not cease to follow the cherished customs of their ancestors. They respectfully …
Open
Pearls are surely one of the most popular souvenirs that travelers purchase in the memory of the trip. In Bahrain are regularly held various auctions, on which you can buy the most unusual products decorated with pearls. Of course, you can buy charming crafts and jewelry made of pearls at any souvenir shop of the country. Bahrain is home to numerous modern shopping centers, the most popular among which are Yateem Centre, Bahrain City Centre, Dana Mall, Marina Mall, Al Mehza Complex and Isa Town.
Travellers usually have lots of positive memories from an excursion to Camel Farm, the main inhabitants of which are camels. In this farm live more than four hundred animals, who stay in spacious outdoor enclosures. Anyone can feed camels and take a picture of them. Courageous visitors are even welcome to ride a camel in the territory of the farm. Fans of sports usually associate Bahrain with breathtaking car racing – this place is the location of the international racing route Bahrain International Circuit. Fans of golf will be definitely pleased to visit Club Riffa Golf, the field of which will be surely appreciated even by professional golf players. The club is equipped with a special field, on which you can play even at night. Copyright www.orangesmile.com
Bahrain is a wonderful country notable for its numerous historical, religious and natural attractions. In order to see all the important places, you will need to spend here more than one …
Open
Bahrain constantly attracts fans of diving and beach rest. During an underwater trip divers can see approximately 30 species of coral and 200 species of fish. The reefs, which are located on the north side of the island, are considered the most beautiful and popular destinations for scuba diving. Many divers intentionally make long distance dives in order to find pearls, and some divers are attracted by sunken ships and planes. The local beaches are well equipped for various sports entertainments. You will certainly find sports equipment rental offices and special gaming clubs for children on each of them.
This guide on active recreation and leisure in Manama is protected by the copyright law. You can re-publish this content with mandatory attribution: direct and active hyperlink to
www.orangesmile.com
.
Reference information
Amusement parks near Manama
♥ Amusement park 'Water Garden Salmaniya' , 2.3 km from the center.
On the map
Photo
♥ Amusement park 'Chakazoolu Indoor Theme Park' Sanabis, 3.1 km from the center.
On the map
Photo
♥ Amusement park 'Ain Adhari National Park' , 5.6 km from the center.
On the map
Photo
♥ Amusement park 'Lost Paradise of Dilmun' Sakhir, 25.8 km from the center.
On the map
Photo
♥ Amusement park 'Saudi Amusement Centers' Dammam, 48.7 km from the center.
On the map
Photo
Sites around Manama from our surveys on extreme Earth places
King Fahd Causeway
From the series
"The longest bridges in the world"
Check on the map:
Distance from Manama center - 25.4 km.
The Autobrücke crosses the Persian Gulf and connects El-Hubara town with Bahrain Island. Bridge construction is considered one of the most complicated in the world. In reality, it is a complex of three great bridges and an artificial islands. The largest artificial island is located in the center of the bridge. It is very large and is very well equipped. This island serves as a border between Saudi Arabia and the Kingdom of Bahrain, on its territory are the transport stations and the transition points and the recreational areas are equipped. …
Read further
Car rental on OrangeSmile.com
Photogallery of picturesque Manama
Search for active leisure and attraction spots on Manama map
City break ideas for neighbours of Manama
Guide to your best city break in Manama - popular places for recreation and leisure. Things to do during the day in Manama - attractions, parks, beaches, aquaparks, racing tracks, biking trails or waterski. Recommendations (with addresses, phone numbers and links) where to spend your time in the evening (bars, discos, clubs, etc.). We share some good ideas and the question 'What to do in Manama?' disappears immediately.