Colors of Dubai - traditions, festivals, mentality and lifestyle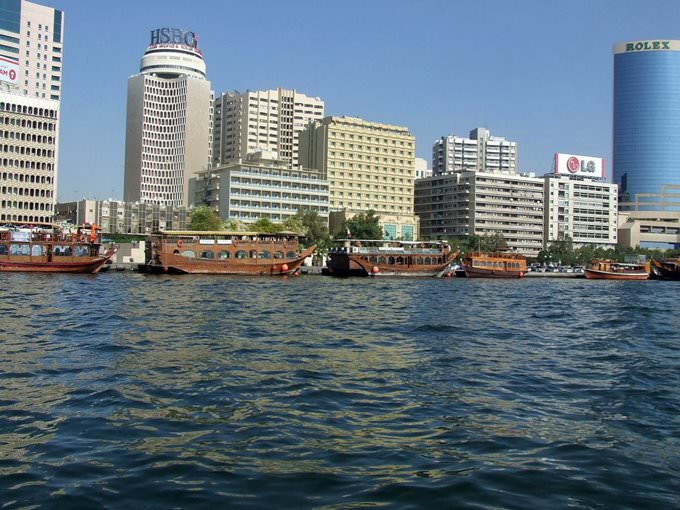 The culture of local people and their national traditions, which have been developing over the centuries in Dubai, do not cease to amaze visitors with their beauty and originality. Virtually every area of life has its own unique customs, following which is considered a duty for local residents. During a walk through the streets of the city you can see people dressed in beautiful national costumes. In Dubai many people wear it not only on holidays, but also in their everyday life.
Dubai is home to world-famous shopping centers. Mall of the Emirates is one of the largest in the Middle East. Among the hundreds of its shops are pavilions of the most diverse specifics and …
Open
Men wear long dresses made of light airy Kondura cotton and women - elegant dresses with long sleeves embroidered with gold and beads. Various head scarves are a mandatory attribute of the national dress. Women also wear special types of veil that cover their faces. These outfits are the result of not only religious differences, but also the desire to adapt to the local climate. Light cotton clothing is a good protection against heat.
The locals are very hospitable. In order not to hurt them, tourists should consider a few rules of behavior. In no case should travellers refuse an invitation to pay a visit to a house of a local inhabitant. Traditionally, guests are welcomed with a cup of coffee with cardamom. Drinking of not one, but two or three cups is considered a sign of good taste. Do not forget to thank hosts for their hospitality. Copyright www.orangesmile.com
Discovering the architecture of Dubai from bird's eye view! Jumeirah Beach Hotel, Dubai Mall, Emirates Towers, Atlantis The Palm, Emirates Park Towers, all those monuments are defining the image of Dubai …
Open
The locals are also distinguished by peculiar attitude to sport. They are very reckless and never miss an opportunity to become members of various exciting competitions. However, popular sports in Dubai are completely different comparing to European countries. Camel and horse races, cockfights and other unforgettable events attract not only local residents, but also travelers. The locals are particularly fond of horses. Horse riding has always been one of the most spectacular and beloved types of sport. Every year Dubai hosts Horse Racing World Cup. The event is considered the most prestigious one in its filed. For many centuries many local families have been involved in the derivation of special breeds of horses. They share their experience with their descendants from generation to generation.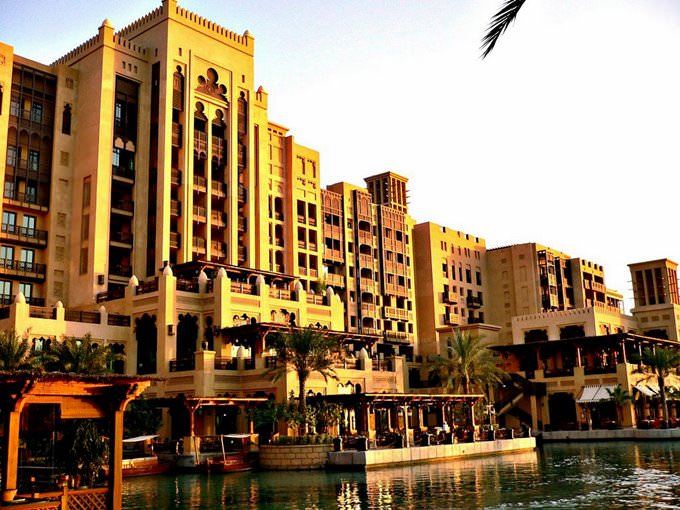 The local folklore also deserves special attention as the local music and dancing traditions are no less beautiful and original. All national holidays simply cannot be imagined without performances of music groups. As a rule, these are very exciting performances that are more reminiscent of a beautiful theater.
Burj Khalifa, Al Fahidi Fort, Mall of the Emirates, The Dubai Fountain, Burj Al Arab, as well as many others, they all become the world's cultural heritage objects and remain as iconic monuments for Dubai …
Open
Indifferent attitude of the locals to jewelry has always remained one of main features of the locals. Tourists can see diversity of the local jewelry in any local market. Although the locally produced gold is often not distinguished by high fineness, we simply cannot fail to pay tribute to local jewelers as they create true pieces of art from gold and silver.
This guide to traditions and festivals in Dubai is protected by the copyright law. You can re-publish this content with mandatory attribution: direct and active hyperlink to
www.orangesmile.com
.
City tours, excursions and tickets in Dubai and surroundings
Colors of Dubai in photos
Search for popular touristic sites on Dubai map
Traditions and festivals in cities around Dubai
Cityguide on traditions, mentality and lifestyle of people in Dubai. Learn the best periods to visit Dubai to discover its soul - authentic festivals, events and celebrations. We will also reveal the interesting habits, attitude towards the world and to tourists in Dubai.