Colors of Manama - traditions, festivals, mentality and lifestyle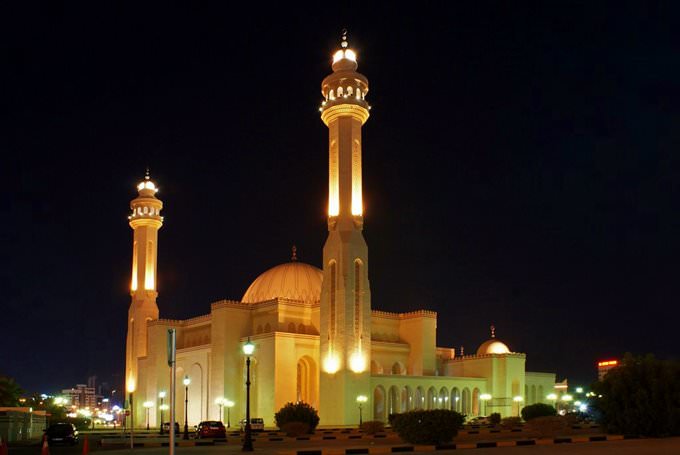 Despite the fact that Bahrain is considered quite a modern and a rapidly developing country, the locals do not cease to follow the cherished customs of their ancestors. They respectfully observe their traditions and have much respect for them. Here it is normal to devote much time to moral and spiritual development, which is definitely based on spiritual teachings of Islam. Young people have great respect for elders. All important decisions are made only younger generation receives permission. Religious traditions do not allow the local people to eat pork. Alcoholic beverages are also under a severe restriction. Smoking is also not approved, but there is no strict ban on it.
When it comes to describing the entertainments, which are offered in Bahrain, the first thing, which is definitely worth mentioning, is numerous colorful markets and shops. Bab Al Bahrain …
Open
The clothes of the local people is also very distinctive and quite unusual. Women wear loose clothing that literally covers the whole body from head to toes. Such national women's clothing is called "Abaya". A large headscarf is an essential attribute of the national clothes. Bahraini women use it to cover their faces and hide them from prying eyes. Men in Bahrain also wear wide trousers, shirts and coats. Headscarves are also common among the local men, but they cover only the upper part of a head. Local men often wear beautiful gowns. By the way, there are either summer or winter versions of this detail of clothes.
It's natural that these local rules and regulations concern travellers only partially. Thus, you shouldn't take into consideration any strict limitations when you select your wardrobe for the trip. The only rule that should not be forgotten - do not appear in the streets of the city wearing revealing and sexually appealing outfits. Such behavior will certainly cause a negative reaction and can be easily misinterpreted. You will not find any problem with purchasing alcohol in local shops and restaurants, but please keep in mind that you cannot drink it in public places and on the streets of the city. Copyright www.orangesmile.com
1. Despite the fact that one can easily purchase alcohol in Bahrain, it must be drunk in specially designated areas only. Note that it is restricted to walk in the streets of the country …
Open
When you plan to visit religious sites of Bahrain, you should also keep in mind some important nuances. Tourists can enter mosques only if they wear proper clothes. This means your outfit should be as closed as possible. Before you enter a mosque, you must take your shoes off. When you observe a mosque, there may be some people inside who have come there to pray. Make sure you pass these people only behind them. The residents of Bahrain are very hospitable and friendly, so in no case should you refuse an invitation to drink a cup of tea or coffee. The local markets have already become a true national treasure. Many indigenous people spend a whole day in these markets, talking with friends, drinking coffee and discussing the latest news with passers-by.
This guide to traditions and festivals in Manama is protected by the copyright law. You can re-publish this content with mandatory attribution: direct and active hyperlink to
www.orangesmile.com
.
Unique landmarks in Manama and around
United Tower
From the series
"Twisted spiral buildings and towers that are real"
Check on the map:
Distance from Manama center - 1 km.
In the city of Manama there is a unique 50-story United Tower, which looks like a huge drill. The skyscraper project is a result of the cooperation of large architectural companies Ahmed Al Qaed Construction and Cooperation Investment House. Many travellers know the skyscraper due to the Wyndham Hotel Group Hotel located in its walls. …
Read further
Car rental on OrangeSmile.com
Colors of Manama in photos
Search for popular touristic sites on Manama map
Traditions and festivals in cities around Manama
Cityguide on traditions, mentality and lifestyle of people in Manama. Learn the best periods to visit Manama to discover its soul - authentic festivals, events and celebrations. We will also reveal the interesting habits, attitude towards the world and to tourists in Manama.