Tram map of Liepaja. Download, print and take it with you to your trip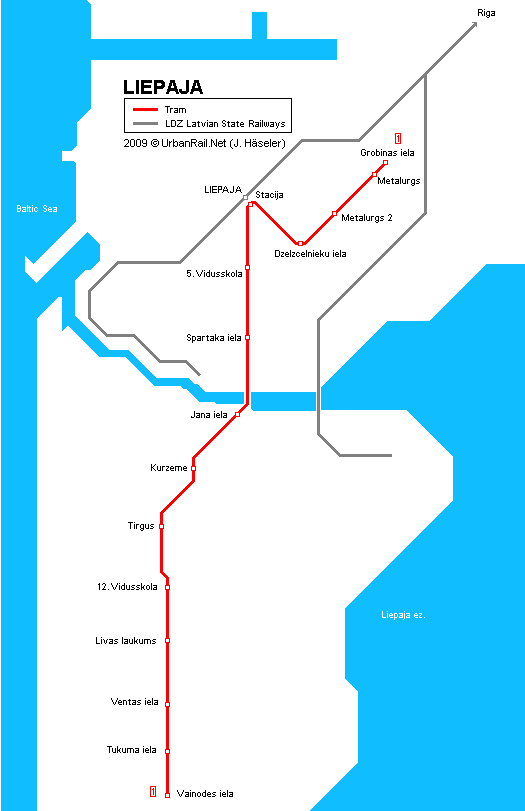 The actual dimensions of the Liepaja map are 525 X 811 pixels, file size (in bytes) - 10817. You can open, download and print this detailed map of Liepaja by clicking on the map itself or via this link:
Open the map
.
City tours, excursions and tickets in Liepaja and surroundings
Car rental on OrangeSmile.com

Travel Industry is Expected to Grow in China in 2021
Not only hotels in Beijing or Shanghai will benefit from this but also many destinations around the world as the Chinese like to travel. In 2021, there has been a spike in international departures of more than 200% in China. The total number of departures reached 30 million. Of course, this is far away from the pre-covid levels – the country is expected to reach them by 2023. The forecast looks very promising: 88 million international departures (+108%) in 2022 and another +44% in 2023. The forecast is positive despite the restrictions during the Chinese New Year period caused by the outbreak of the disease in the Hebei and Heilongjiang provinces.
Read this
21.04.2021
Search transportation objects on Liepaja map
Photogallery of Liepaja
Travel guides to Liepaja
Tramway maps for cities nearby Liepaja