Culture of Java. Places to visit - old town, temples, theaters, museums and palaces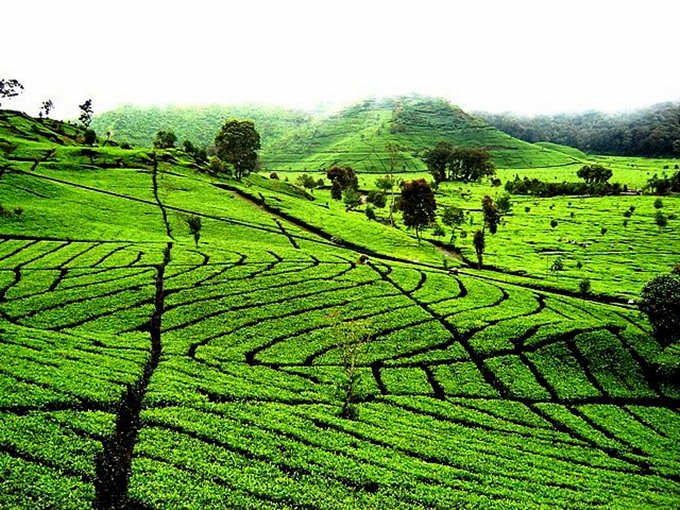 Java remains an attractive destination for those who are interested in Buddhism; there are ancient temples and places of worship among its main attractions. Those who can't imagine their rest without trips to interesting museums would like these places; hikers would be surprised by an abundance of unique natural attractions. There are religious and historical sites literally in every town and village. The highest concentration of attractions takes place in Jakarta.
Java has a very good choice of beaches. There are lots of parts of the coast with white sand, some of them are framed with dense tropical forests. Anyer has the beach with the same name …
Open
Taman Fatah is the center of capital's historic district; it is surrounded by beautiful buildings of different eras. There are monuments of modern architecture in the immediate vicinity to historic sites; such a contrast is one of the main distinguishing features of the city. Bandung is also full of attractions; this city is famous for its interesting museums. There is a beautiful Situpatenngang lake and Dago waterfall; you would find amazing to explore these natural attractions.
One of the most famous and interesting religious sites located in the immediate vicinity of Jakarta is the beautiful temple of Borobudur. It is known to modern travelers as Temple of a Thousand Buddhas. It is one of the most amazing sacred places of the island featuring an abundance of unique artifacts and exquisite design. The largest temple complex on the island is Prambanan; it is located at the foothills of Colo. All travelers without exception are recommended to see this temple that has no rivals among architectural masterpieces of the island. Copyright www.orangesmile.com
The picturesque island of Java has more than 1500 accommodation places. Fans of upscale vacations are sure to be impressed with a decent selection of luxury hotels. Some of the most famous …
Open
Surabaya attracts fans of natural attractions; this is where the active volcano Bromo is situated. For local residents, it is the epitome of majestic deity; every year the amazing holiday is held in his honor. Unique historical object is a Sultan's palace (Kraton). Its last large-scale reconstruction took place in the 19th century. The palace impresses with its incomparable architectural style and luxurious interior; its walls house priceless Crown Jewels. The excursion program offered to guests of Java is very broad and diverse.
In the section below, you can get one of our excursion, activities or city discovery tours over Java and surroundings. Our website offers 10-30% lower ticket prices, when compared to the offline purchase on the spot.
City tours, excursions and tickets in Java and surroundings
This guide to cultural sights Java is protected by the copyright law. You can re-publish this content with mandatory attribution: direct and active hyperlink to
www.orangesmile.com
.
Reference information
Public palaces near Java
♥ Palace 'Kraton Surakarta Hadiningrat' , 13.3 km from the center.
On the map
Photo
♥ Palace 'Pura Mangkunegaran' , 13.4 km from the center.
On the map
Photo
♥ Palace 'Pura Pakualaman' , 42.5 km from the center.
On the map
Photo
♥ Palace 'Kraton Ngayogyakarta Hadiningrat' , 43.8 km from the center.
On the map
Photo
Unique spots in Java and near
Java
From the series
"The Most Extreme Settlements on the Planet"
Check on the map:
Distance from Java center - 62 km.
The island of Java is about 132 000 square km, the number of the island's population exceeds 140 million people. The place is very popular among tourists; they are attracted with picturesque rainforests, unique historical sites, magnificent beaches, and resort hotels. It is difficult to imagine that near this picturesque region that is full of life stands on extremely dangerous lands where people are exposed to the mortal danger literally every day. …
Read further
Merapi Volcano
From the series
"Sleeping Super-Volcanoes Capable of Destroying Whole Regions"
Check on the map:
Distance from Java center - 30.5 km.
However, the researchers say that regular eruptions are quite a good estimate for the planet. That means that Merapi Volcano lowers its power and saves the Earth from the great disaster. One of the most tragedy eruptions was in 2010. It was foreseen by scientists, that's why 350 000 people were evacuated from this area beforehand. Nevertheless, all these in time actions that were taken didn't save all people lives, 353 were dead. …
Read further
Car rental on OrangeSmile.com
Photogallery of cultural heritage of Java
Landmarks of culture on Java map: art-galleries, monuments, palaces, etc
Excursions over cultural sights of neighbours of Java
Culture guide to Java. Which fascinating sights to visit once you are in Java: temples, churches, museums, theaters and castles. Recommendations (with addresses, phone numbers and links) on the places 'must visit' in Java. Plan your own city excursion by using this page info!