Cuisine of Denpasar for gourmets. Places for dinner - best restaurants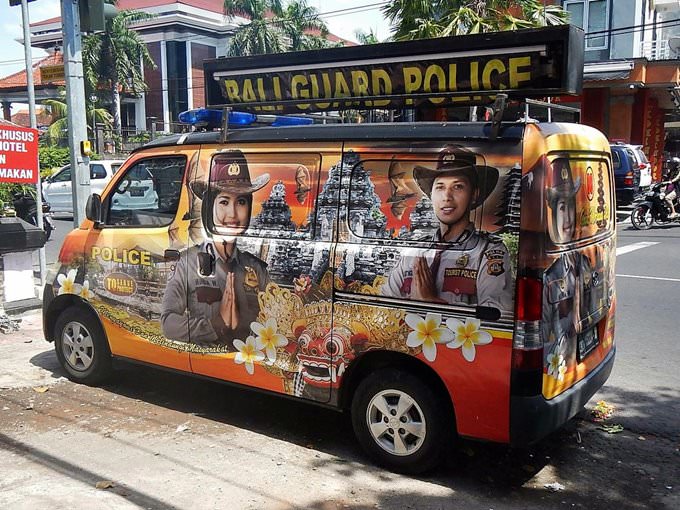 National cuisine could only be described as piquant and exotic. Popular national dishes may seem especially unusual to travelers who are used to the European type of food. The abundance of unique dishes of rice, corn, sweet potatoes and breadfruit together with original seasonings and spices make the local cuisine really inimitable. The menu of each local restaurant is based on seafood dishes, which are usually garnished with boiled or steamed rice.
Denpasar is a colorful, multiethnic city where every traveler can feel at home. There is always a very lively atmosphere here, on the streets you can see emotionally chatting citizens whose …
Open
Local salads are very popular with visitors, some of them look like a combination of very unexpected ingredients. However, fans of meat will like Denpasar restaurants too - "Sate" is considered to be the most popular treat. It can be prepared from beef, pork or chicken meat wrapped in banana leaves and baked with herbs. The dish is typically served unwrapped, which gives it a very impressive look.
The local cuisine has a lot of peculiar traditions. Thus, Sate should only be eaten with a spoon or a fork, while using a knife is simply unacceptable. Seafood lovers should definitely order baked fish with vegetables, which can also be cooked in banana leaves or on coals. Fans of more exotic dishes will love mixed seafood with rice. Tuna mash is in great demand among foreign guests. It should be served on a large platter with olives. It is them that give the tender puree a special piquancy because olives are usually stuffed with spicy tomato sauce before serving. Copyright www.orangesmile.com
The city's main attraction is Puputan Square, which has witnessed many significant historical events. It was on this square that the local raja committed suicide in 1906 when a protest …
Open
A very original dish is "Wami". It is a tender omelet, in addition to which guests will be offered meat or vegetable stew. There are dozens of ways to cook Wami, skillful chefs can mix different types of meat, vegetables and crispy nuts in a variety of compositions, which makes the dish original and unique.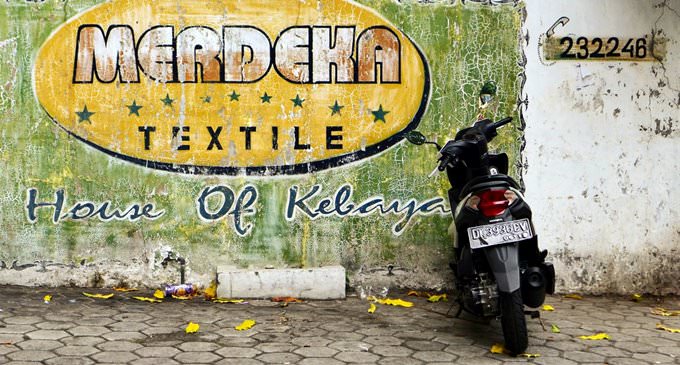 Fans of classic European cuisine and adherents of vegetarian food would probably like "Nasi goreng". It is prepared of rice, banana slices, and other vegetables. There is also the version of "Nasi goreng" with meat. As for alcoholic beverages, rice wine remains the undisputed leader. However, locals cannot be called big fans of alcohol, so even at prestigious restaurants, they can be seen with a cup of aromatic coffee in their hands rather than with a glass of wine.
OrangeSmile.com recommends best hotels in Denpasar
Denpasar attracts fans of beach holidays, shopping, and colorful markets. Surfing enthusiasts and those who want to master this sport are encouraged to contact Up2u Surf School Bali, which …
Open
Honey Bees Local Eatery & Coffee is the right place for everyone wishing to try the most popular Indonesian food. This restaurant will particularly appeal to fans of seafood. Honey Bees Local Eatery & Coffee offers amazing squid rings in soft dough, various vegetable and fish soups, meat dishes with rice garnish, and original pastries. When it is dessert time, consider ordering fresh fruit, sweet pastries or ice cream.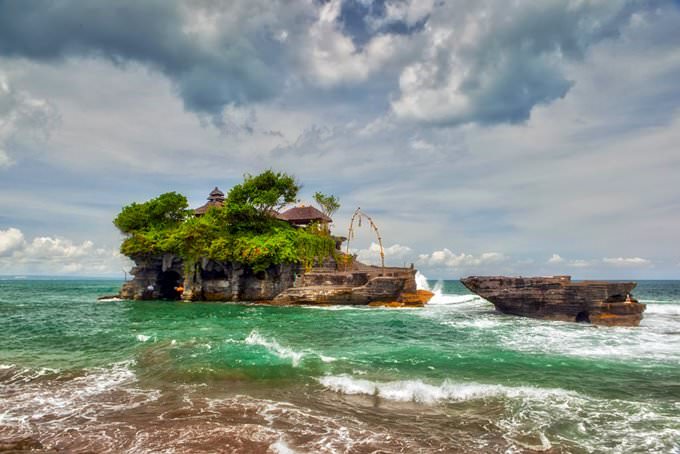 Bli Crackling bar is always very popular with tourists. It is a great place where visitors can not only enjoy popular drinks but also try many unusual and original dishes. To complement various drinks, the bar offers dozens of different burgers, including vegetarian variations, fresh vegetable salads, various meat dishes, and fried potatoes that are so popular in many countries of the world. Despite the fact that Bli Crackling is a bar, it is very popular with family tourists.
1. Locals are very friendly and tolerant of tourists who can always ask them for help. Travelers are expected to show respect for the local culture and follow all the local rules. To make it …
Open
Everyone who is keen on nourishing meat dishes will certainly like an opportunity to visit Naughty Nuri's steakhouse. It offers juicy grilled ribs, various vegetable dishes and burgers, and interesting refreshing cocktails. The restaurant is always very popular with young people, so no wonder why the steak house always has a very lively and casual atmosphere.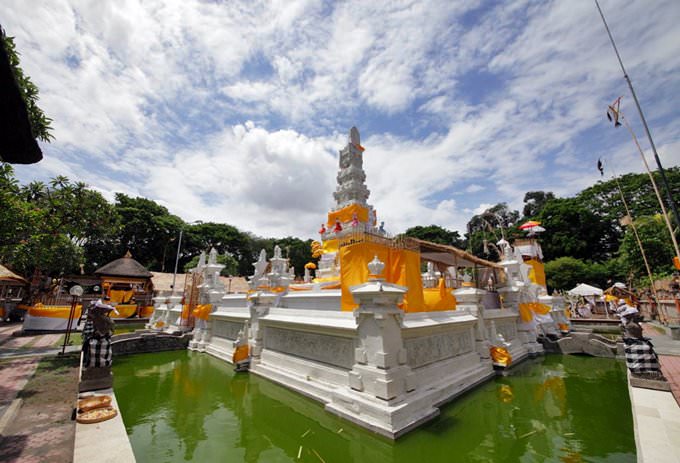 Italian cuisine restaurants are also not rare in Denpasar, and Principle Bali is one of the most popular venues in this category. To the service of guests, this restaurant always offers various pasta, pizza, and salads. The choice of interesting seafood dishes is no less amazing. Even simple dishes and appetizers look gorgeous in this restaurant - Principle Bali is famous for its creative and attractive serving.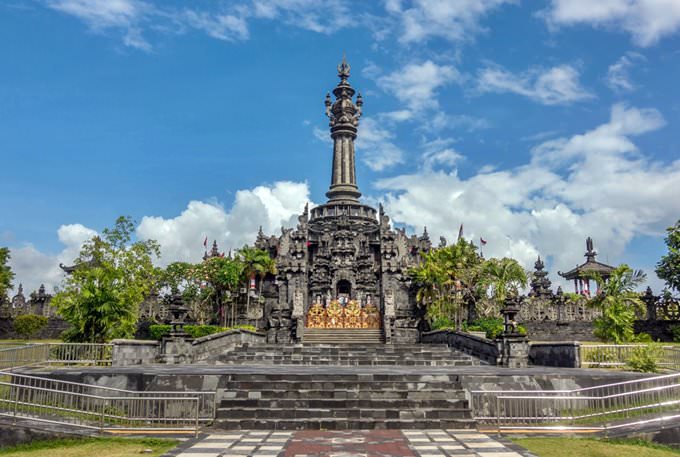 Tamade restaurant specializes in Chinese cuisine, but its menu is not deprived of classic international cuisine. The restaurant particularly appeals to adherents of the healthy lifestyle. Its menu always features a rich choice of rice dishes, various types of meat, and seafood.
This guide to cuisine and restauraunt in Denpasar is protected by the copyright law. You can re-publish this content with mandatory attribution: direct and active hyperlink to
www.orangesmile.com
.
City tours, excursions and tickets in Denpasar and surroundings
Car rental on OrangeSmile.com
Denpasar in photo set
Searching where to eat - restaurants and cafe on Denpasar map
Cuisine and restaurants in the neighbours of Denpasar
Travel notes on best cuisine and restaurants of Denpasar (Indonesia) on OrangeSmile.com. Famous recipes and traditional dishes and courses in Denpasar restaurants. Where to eat - our recommendations on popular places in Denpasar, where you can taste delicious meal and also spend a good time with your friends.