Cuisine of Surabaya for gourmets. Places for dinner - best restaurants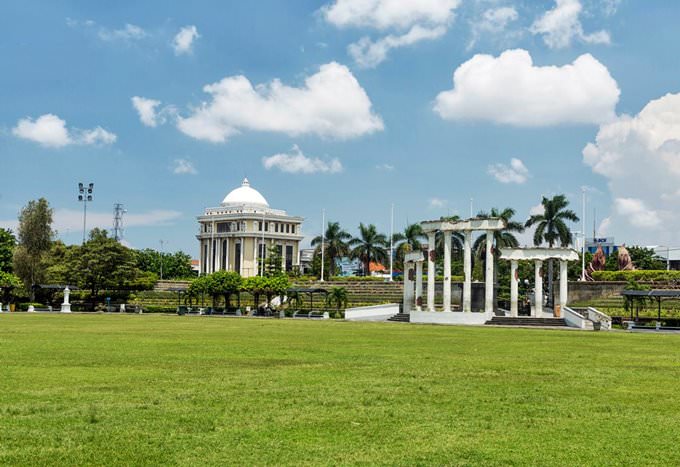 An abundance of colorful spices and seasonings, tender noodles and light soups, original dishes of chicken and fish cooked over an open fire are just some distinctive features of the local cuisine of Surabaya. Restaurants here will offer visitors to enjoy the traditional cabbage soup, noodles with chicken and fried chicken with spices, ayam Bakar. Many restaurants in Surabaya were named in honor of national popular treats, so it won't be difficult for tourists to understand the variety of dining places.
The second largest city of the country and a famous trading port, this place is a recreational area of the world level. Surabaya became a part of Indonesia in 1950; prior to this fact it was …
Open
Among the most popular treats, bakvan meatballs and the classic tofu soup, which locals sometimes call 'tahi' are worth mentioning. There are lots of international restaurants too. You can also find small cafes and restaurants in large shopping complexes offering guests a traditional American fast food.
One of the most popular restaurants of Indonesian cuisine is BU Kris; it is possible to try all of the above mentioned national specialties there. The restaurant serves gourmet delicacies and affordable classics. The Tempo Doeloe restaurant serving local food is more moderate; full dinner of several courses will cost its guests no more than 10 USD. Traditional food, fast service and pleasant atmosphere are the main advantages of the Tempo Doeloe restaurant. Copyright www.orangesmile.com
Among main distinguishing features of Surabaya many travelers admit welcoming and friendly attitude of locals. Indigenous people treat tourists friendly and with a share of curiosity. …
Open
There is also fine dining of Italian cuisine; the leader among those places is Casa Fontana. Visitors will be pleased not only with a large selection of treats, but also with an attentive staff; all customers of the Casa Fontana may reckon on personal service. The Layar restaurant specializes in cooking seafood. It is safe to say that every dish in its menu is a true masterpiece of culinary art featuring unique taste and design. Choice of fish dishes and rare seafood is huge here; chefs prepare many signature dishes on the grill.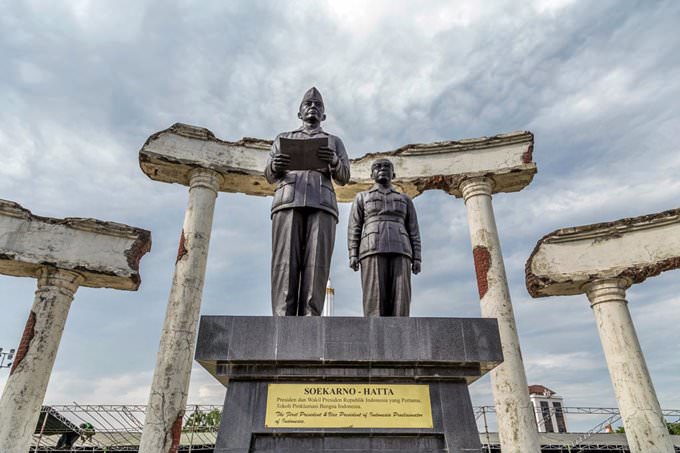 The European restaurant Boncafe is perfect to relax after sightseeing. Its visitors can stay in the cozy lounge or take one of the tables on the terrace. The restaurant is suitable for families with children. One of branded treats of the restaurant is a steak of chicken with spices; regulars recommend ordering ice cream for dessert.
This guide to cuisine and restauraunt in Surabaya is protected by the copyright law. You can re-publish this content with mandatory attribution: direct and active hyperlink to
www.orangesmile.com
.
City tours, excursions and tickets in Surabaya and surroundings
Where to go for dinner in Surabaya: recommended cafe and restaurants
Sarkies
Where: 65 Jalan Tunjungan, Surabaya; Telephone: +62 (0) 31 545 4333;
Indigo
Where: 65 Jalan Tunjungan, Surabaya; Telephone: + 62 (0) 31 545 4333;
Arumanis
Where: 016-128 Jalan Jend Basuki Rakhmat, Surabaya; Telephone: +62 (0) 31 531 1234;
Janggala Restaurant
Where: 173-175 Jalan Ngagel, Novotel, Surabaya, Surabaya; Telephone: +62 (0) 31 501 8900;
The Edge
Where: Graha Residen, Jalan Darmo Harapan I, Surabaya; Telephone: + 62 (0) 31 732 9945-6;
Kya Kya Food Centre
Where: Kembang Jepun, Chinatown, Surabaya;
Unique sights around Surabaya
Cemoro Lawang Town
From the series
"Small Flamboyant Towns Painted with Van Gogh Colors"
Check on the map:
Distance from Surabaya center - 78.3 km.
Near the town there is the famous observation deck, Penanjakan, that offers a great view of the volcano. Travelers who want to stay in this quiet and beautiful town for a few days can opt for the high-class Cemara Indah hotel. Unlike many other inns, it has hot water and a large family suite with a veranda featuring panoramic views of the volcano Bromo. The town itself is small, so it is convenient to explore it on foot. It has all the necessary modern tourist places, including restaurants, cafes, shops, and even an amazing gift shop where you can buy souvenirs by local craftsmen. …
Read further
Car rental on OrangeSmile.com
Surabaya in photo set
Searching where to eat - restaurants and cafe on Surabaya map
Cuisine and restaurants in the neighbours of Surabaya
Travel notes on best cuisine and restaurants of Surabaya (Indonesia) on OrangeSmile.com. Famous recipes and traditional dishes and courses in Surabaya restaurants. Where to eat - our recommendations on popular places in Surabaya, where you can taste delicious meal and also spend a good time with your friends.