Preparing your trip to Beijing: advices & hints - things to do and to obey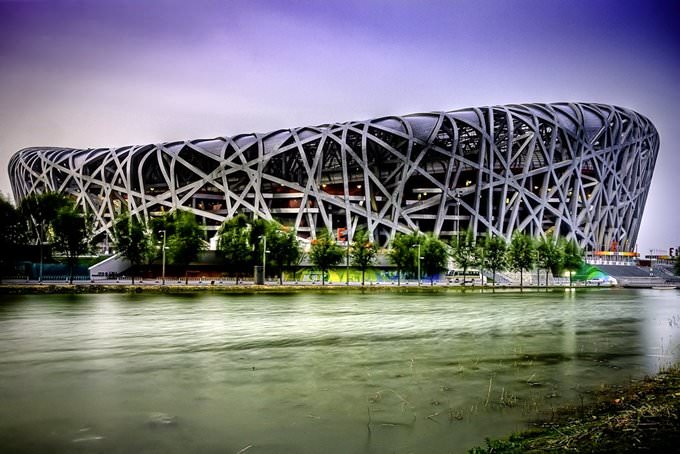 1.
It is not common to leave a tip to service personnel in Beijing hotels. If you definitely want to please a maid, a pair of Yuan would be enough.
2. Bargaining is natural on the local markets. Do not hesitate to do this as sometimes it can bring the price down sufficiently. Of course, no bargaining is possible in stores. However, there is another advantage – you can easily exchange the defective product.
3. You should be pretty careful on transport crossings. Local drivers often do not bother to follow traffic regulations, so keeping an eye on the cars around you is always a good idea. However, quite often pedestrians can be allowed to go even in the wrong place.
4. People can always talk to local residents and, for example, ask to show the right way. Of course, language barrier is quite often a real obstacle in communication. However, if you face this problem there is a simple solution – show a map to the local taxi driver and specify the point you need to get. Any driver will bring you to the desired point of interest within minutes.
5.
Tourists are recommended to learn names of main attractions and main metro stations. This will make travelling around the city much easier. Copyright www.orangesmile.com
6. The majority of excursion sites and museums are available for publics starting from early morning. However, they are also closed quite early – something around 18:00 is the latest.
7. Banks and other government agencies operate five days a week. Saturday and Sunday are days off.
Beijing is the second largest city of China. However, if Shanghai, which occupies the first place, is an economical and entertainment centre of the country, Beijing is its cultural and …
Open
8.
All hotels in Beijing, including the facilities belonging to the budget category, provide guests with excellent service. Thus, even a standard room of a budget hotel certainly has a private bathroom and all necessary equipment. Capsule hotels are increasingly popular in the city. However, those tourists, who expect to stay in Beijing for quite a long time, will not find them comfortable.
9.
We also recommended checking the compatibility of appliances and electronics you plan to take with you before the trip. The voltage in Beijing is 220 V.
Preparing your trip to Beijing: advices & hints - things to do and to obey You can re-publish this content with mandatory attribution: direct and active hyperlink to
www.orangesmile.com
.
What to visit being in Beijing - unique sights
Beihai Gongyuan Park
From the series
"Top 16 most unusual and original parks and gardens"
Check on the map:
Distance from Beijing center - 0 km.
The ancient Beihai Park occupies three islands, which symbolize three magic mountains. Currently, a picturesque park of ​​69 hectares is home to a number of prominent historical and religious sites. On its territory, you can see beautiful temples and palaces, which were built in the era of the Ming Dynasty. The main decoration of the park is the natural lake of Beihai, which occupies more than half of the area. …
Read further
Temple of Confucius in Beijing
From the series
"The surviving artifacts of the Confucian civilization"
Check on the map:
Distance from Beijing center - 3 km.
The temple in Beijing is considered to be the most amazing from the tourist point of view. It is open to all interested people eager to get acquainted with the ancient Chinese culture. A walk through the temple is going to be incredibly exciting. You can see incredibly picturesque courtyards, ancient sculptures, and stele with sayings of the ancient sage engraved there. A part of the temple halls is converted into a museum, which represents a collection of amazing exhibits. …
Read further
City tours, excursions and tickets in Beijing and surroundings
Photos of Beijing
Services search (pharmacy, police, parking, banks) on Beijing map
Tips for the cities around Beijing
Travelling to Beijing - advices and tips. What should be provisioned in advance, the rules you might want to follow, and the things you better avoid doing in Beijing. We help you to make your trip smooth and easy, with no unexpected surprises.