China sightseeing. Travel guide - attractions, sights, nature and touristic places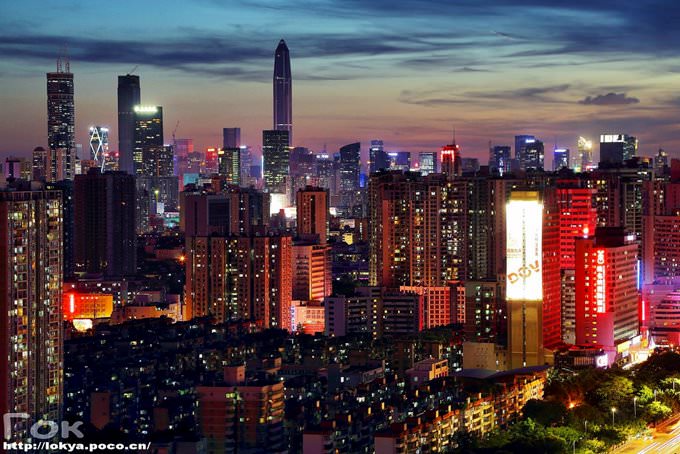 China is a country that is rich in culture and historic sights. Almost a hundred of Chinese cities are home to priceless landmarks such as ancient monasteries, squares and museums. Beijing, the capital of the country, is the location of the famous heritage site – Forbidden City. The buildings in this city were constructed mostly in the 15th century and amaze visitors with their elegant and sophisticated style. This part of Beijing is surrounded by a thick wall. Inside the wall, there are several thousand different buildings, many of which have been turned into museums. Their exhibitions include a collection of emperor's artefacts, marionettes, watches, ceramic items, paintings, statues and other pieces of art. There are many more interesting sights in the city, for example, Tiananmen Square, which is one of the biggest squares in the world, the Mausoleum of Mao Zedong, the White Could Temple, Zhengyangmen, Summer Palace, Zhoukoudian and Ming Tombs.
China is an amazing authentic country, traveling to which can help tourists discover the world from the other side, as well as learn a lot of new …
Read further
Beijing is not the only city of China with rich history. Xi'an is one of oldest cities in China. It is famous for the Museum of Terracotta Army. The exhibition of the museum is dedicated to a magnificent collection of figures that depict warriors. These terracotta warriors were used as a decoration of Emperor Qin Shi Huang. Archaeological excavations never stop in this city as several ancient settlements were discovered in Xi'an. The artefacts found during such excavations can be seen in local museums.
Guangzhou is one more large historic centre of the country. There are several important places of interest there – the building of the Guangzhou Folk Art Museum, Huaisheng Mosque, Temple of the Six Banyan Trees, Sacred Heart Cathedral and many more. Guangzhou is also famous for its popular beach resorts as local climate is perfect for this kind of rest. Copyright www.orangesmile.com
For traveling to China with children, it is recommended to choose seaside resorts. A warm climate and sandy beaches are perfect for a peaceful …
Read further
Hong Kong is an internationally famous gateway city. Travellers will find here wonderful markets, shops and restaurants. When it comes to sights of the city, Man Mo temple is one of most popular destinations. There are also several museums in the city – the Museum of Astronautic Science, the Museum of History, museums of culture and archaeology, several galleries and exhibitions. Hotel Peninsula is one of most famous modern buildings in Hong Kong. Besides that, there are several botanic gardens, nature reserves and greenhouses in the city.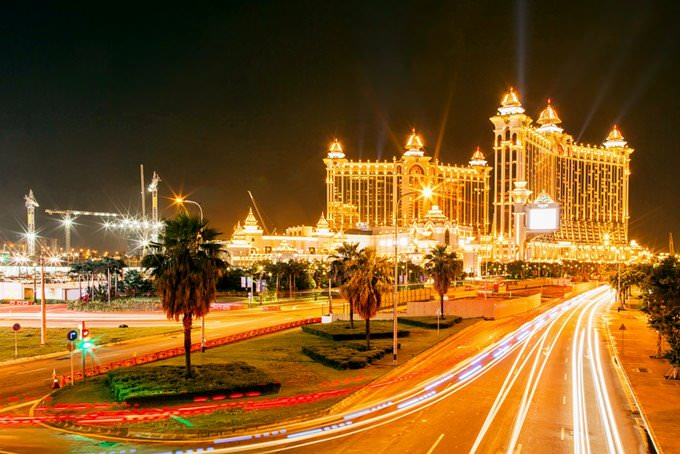 History and Entertainment
In China, there are fascinating beach resorts, the most popular of which are located on the island of Hainan. Local beaches are so attractive because you can swim here almost at any time of the year. Most of the time, water at the coast is very warm. The coastal waters of the island are rich in exotic sea dwellers, so local resorts attract a lot of diving fans. Travelers with children appreciate beach resorts for a wide choice of entertainments. They have an opportunity to diversify their leisure with visiting water parks and entertainment centers. The resort of Beidaihe is suitable for the most demanding travelers. It is distinguished by a lot of upscale hotels and restaurants.
Going to any country, tourists certainly want to bring home something that would convey the national flavor and cause pleasant associations. China …
Read further
China also impresses with its outstanding wellness resorts where special recovery methods are practiced. Almost all hotels of Beijing include their own wellness centers. Another famous wellness resort is Dalian. Techniques practiced in local wellness centers do not have analogs in the world. Some healing practices are aged over one thousand years. The guests of the Chinese wellness resorts will have an opportunity to learn about meditation and try the treatment with acupuncture and different types of massage. In spa centers of the famous Chinese hotels, the vacationers are also offered to take part in special wellness programs and procedures.
China can be called one of the best countries for shopping enthusiasts in the world. There are hundreds of shopping malls in big cities. Besides them, tourists can visit thousands of special shops, antique stores and art salons. Local markets should also be noted. Here, you can buy absolutely everything you want, from inexpensive clothes to unique souvenirs and Chinese specialties. One of the most popular souvenirs is Chinese tea. Tourists also pay attention to different accessories to organize tea ceremonies. National clothes can become excellent gifts too. In many gift shops, porcelain dishes in national style are sold.
The luxury hotels in China, deserving attention of the most discerning traveler.
Read further
The acquaintance with the Chinese cuisine can turn into a special exciting event. Some national dishes cooked of rice and soy are unique and you will not find them in other countries. The wealthiest gourmets should certainly taste soup of birds' nests. This historical dish is considered as one of the most exotic in the world.
This article about iconic landmarks and sights of China is protected by the copyright law. You can re-use the content, but only under the condition of placement of an active link to
www.orangesmile.com
.
Fantastic City Tours and Excursions in China
Famous and uniques places in China from our review series
Xinyi Town
From the series
"Small flamboyant towns painted with Van Gogh colors"
In China, there is an amazing town of Xinyi that got its name after the river that is flowing nearby. This place attracts travelers with its exotic landscapes. There is no coincidence that Miss World competition has being held there for many years. Fabulously picturesque deserted beaches and exotic gardens wait for holidaymakers. The resort has a lot of high-class hotels and restaurants that will delight even the discerning travelers.
There are entertainment options for everyone. Most tourists often spend time at the beaches. In the morning and in the evening, vacationers walk around the neighborhood and look for natural and architectural attractions. A pleasant surprise awaits for those who love shopping. The town has many shops, where you can buy silk and Chinese tea of ​​the …
Read all
Yangshuo Town
From the series
"Small flamboyant towns painted with Van Gogh colors"
Yangshuo is one of those towns of the world, where everyone wants to stay forever. It is framed by high mountains, which are covered by a thick vegetation during warmer months. Many people appreciate Yangshuo for fabulously beautiful scenery. Swift streams and rivers with crystal clear water flow between high limestone cliffs. These beautiful places are very popular among fans of outdoor activities. Enthusiasts of rock climbing come here. Tourists have an opportunity to stroll along the scenic places or go cycling.
The picturesque town is situated on the banks of the Li River, near the city of Guilin. Its area is about 1 428 square km. About 310 000 people constantly live in town. According to historical data, the first little village on the site of the modern place was founded more than …
Read all
Lijiang Old Town
From the series
"Top 13 most fantastic and colorful streets and quarters"
In China, fans of walking in unusual places will be interested in visiting the historic area of  Lijiang. The Yuhe River flows in its historic quarter, so while strolling along its cobbled streets, you can see many beautiful canals and a graceful pedestrian bridge. Locals decorate banks with live ornamental plants and flowers. In warmer months, the historic quarter is literally immersed in abundant greenery. Another nice feature of ancient streets is a number of beautiful buildings in traditional style. These are built of wood and decorated with traditional Chinese paper lanterns.
Lijiang district is largely focused on tourists. There are many ethnic restaurants, souvenir shops and stores. In 1997, the historic quarter of Lijiang was listed as a UNESCO World Heritage Site. It is …
Read all
All unique sightseeing China
Sightseeing in popular cities of China
Map of travel guides to China cities