Preparing your trip to Hiroshima: advices & hints - things to do and to obey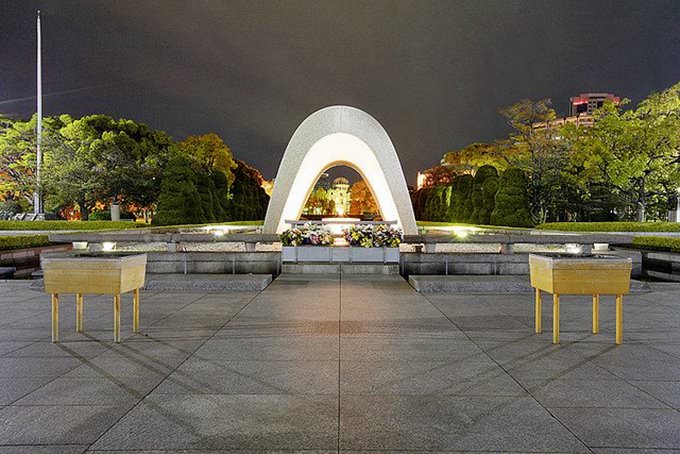 1. Holiday-makers should take into account that tipping isn't accepted at local restaurants and other leisure centers. The service charge is usually included in the total score and rarely exceeds 10 % of the amount of services rendered. Tips to maids in a hotel are also not accepted.
2. Hiring a car is worth only for those who believe that they can adapt to the unusual left-hand traffic. Road signs are written in Japanese only, which also makes orienting very difficult.
3. Mains voltage is 100 V; electric appliances may need special adapters. Many large hotels provide them on request; adapters can be purchased in any household store.
4. Those who hope to bring a lot of photos from the trip have to remember that a free photo and video isn't allowed everywhere. On the territory of some of attractions it can be performed only at an additional cost; in some temples making pictures is prohibited. You can shoot locals only with their prior consent.
5. Going for a walk, be sure to take a map of the hotel. Holiday-makers should take into account that most of locals don't speak foreign languages, so it's better to contact police officers for help. They would not only help you to find an attraction, but also deliver lost tourists to the hotel. Copyright www.orangesmile.com
6. Foreigners are advised to exchange currency at the airport; in this case terms of the transaction will be the most profitable. Some hotels also have exchange offices, but they are often limited by an amount of currency. Money can be exchanged in banks; however, the procedure will be accompanied by a number of formalities.
7. Shoppers should be aware that bargaining is not accepted in local shops and markets. In some large shopping malls you can pay with credit card, but it's better to clarify rules of the particular center in advance.
You can diversify the rest in Hiroshima visiting beautiful parks and exciting entertainment facilities. The city certainly impresses those who prefer to spend a lot of time in the open air. …
Open
8. It is convenient to travel around the city by public transport; bus is the most popular mean of transport. At any time of the day you can use taxi services, but their tariffs remain high.
Preparing your trip to Hiroshima: advices & hints - things to do and to obey You can re-publish this content with mandatory attribution: direct and active hyperlink to
www.orangesmile.com
.
City tours, excursions and tickets in Hiroshima and surroundings
Japan: travelling advices
Despite the abundance of common stereotypes, the Japanese are quite friendly and hospitable people. At the same time, they are quite pedantic; they do not forgive liberties in behavior even to themselves. What can we say about foreigners? To look worthy in the eyes of any Japanese, you should follow some rules:
1. In Japan, it is not accepted to eat while walking. This is considered uncultured and unhygienic. It is better to eat in the areas designated for this, or at least in a relaxed manner.
2. Loud telephone conversations in public transport or places with large crowds are considered disrespectful. When leaving the house, the phone should be switched to silent mode. When you need to urgently answer a call, it is recommended to speak as quietly as possible.
3. If on the streets of Japan it is allowed to talk quietly on the phone, then in public transport like the metro, trains, and buses, the answering of phone calls is completely prohibited. Violation of this rule will certainly meet with disapproval. …
Open
Photos of Hiroshima
Services search (pharmacy, police, parking, banks) on Hiroshima map
Tips for the cities around Hiroshima
Travelling to Hiroshima - advices and tips. What should be provisioned in advance, the rules you might want to follow, and the things you better avoid doing in Hiroshima. We help you to make your trip smooth and easy, with no unexpected surprises.