Cuisine of Tel Aviv for gourmets. Places for dinner - best restaurants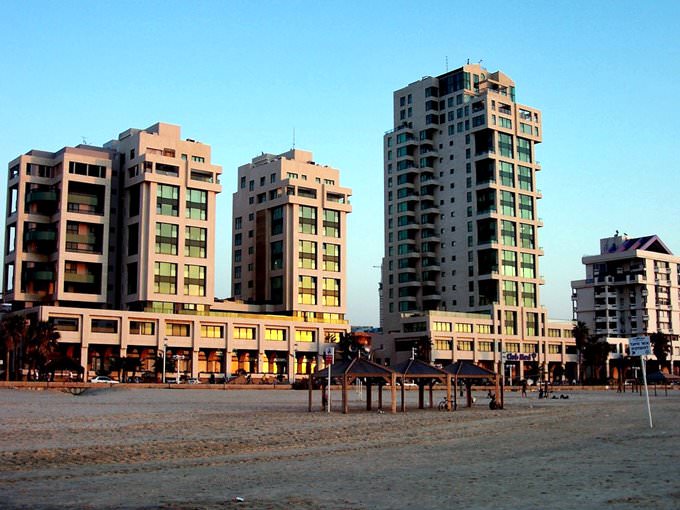 There are many restaurants in Tel Aviv that are known far beyond the country. One of these dining places is the Ali Karavan restaurant specializing in Middle Eastern cuisine. Despite the fact that the restaurant is very popular and is considered one of the best in the country, it has a very attractive price policy. During the day, excellent set meals are always available for visitors; connoisseurs of fine cuisine dine in the restaurant in the evening.
Tel Aviv is sure to appeal to those who prefer outdoor activities and a wide range of entertainment. The city is famous for its colorful shopping and entertainment centers, cute markets, …
Open
The Bertie restaurant is popular among young travelers; it features a large selection of fish and meat treats. Visitors are recommended to taste grilled lamb and branded mussels and complement a dinner with exotic cocktails.
Shila is an interesting restaurant serving exotic seafood platters. Beautifully decorated fish dishes, shrimp with special sauce, scallops and rice with seafood are complemented with fresh salads. It is worth noting that in the evening the restaurant is always visited by many guests, so it's better to book a table for dinner in advance. Copyright www.orangesmile.com
1.You can travel Tel Aviv at any time of the year, as the city has a very pleasant climate. Most vacationers visit it during the period from early May to mid-October; at this time the …
Open
One of the best Italian restaurants is Rustico. In the evening, the restaurant always has a pleasant romantic atmosphere; it is an ideal place for intimate candlelight dinner. Exquisite home-made pasta, spicy ravioli and classic Italian salads are cooked by chefs of Rustico. The restaurant also has a decent wine list, in which there would be a suitable drink for every gourmet.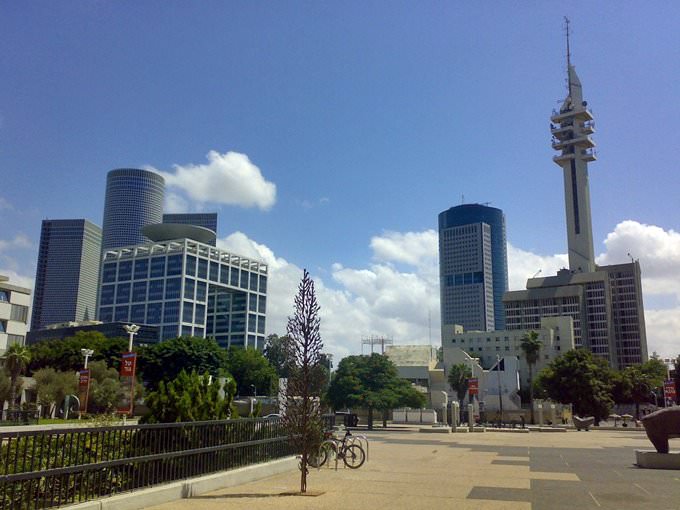 The Catit restaurant serves excellent European and Middle Eastern cuisine; it is one of the most prestigious places in Tel Aviv. Each specialty of Catit is a unique culinary masterpiece with an amazing design and unparalleled taste. The restaurant's menu is sure to impress vegetarians, as it includes a lot of different vegetable dishes. Visitors can taste popular treats of Israel cuisine in the Miznon restaurant. Despite the fact that the price of refreshments is well above the average, restaurant is visited by a huge number of regular customers every day. Delicious taste of local culinary delights compensates expends.
This guide to cuisine and restauraunt in Tel Aviv is protected by the copyright law. You can re-publish this content with mandatory attribution: direct and active hyperlink to
www.orangesmile.com
.
City tours, excursions and tickets in Tel Aviv and surroundings
Unique sights around Tel Aviv
Mini Israel
From the series
"Famous Miniature Museums of Architectural Objects and Cities"
Check on the map:
Distance from Tel Aviv center - 16.8 km.
Especially for the arrangement of the park, special varieties of miniature plants have been brought out by the best gardeners of the planet. They are exact copies of plants and trees that can be seen in certain areas of the country.There are about 70000 unique plants in the park. Presented in the park, plants are very whimsical and a care for them is no less difficult than creating amazing mock-ups. Specifically for plant care a special irrigation system has been created in the park, the total length of its water channels is 50 km. …
Read further
Well of Jacob
From the series
"The Surviving Artifacts of Jewish Civilization"
Check on the map:
Distance from Tel Aviv center - 19.8 km.
Subsequently, the building was repeatedly destroyed and rebuilt again in the course of military conflicts. The church, which contemporaries can visit today, was built in 1860. The facility itself is as amazing, as the shrine hidden in its walls. Premises are decorated with many beautiful canvases depicting biblical motifs, artful murals and numerous priceless artifacts dating back for hundreds of years. Those who decide to visit the ancient Greek church, have to consider that it's officially banned to make photos inside. That can be done only with the prior consent of the abbot. …
Read further
Caesarea Theater
From the series
"Ancient Amphitheaters and Arenas, That Are Still Operational"
Check on the map:
Distance from Tel Aviv center - 49.7 km.
Caesarea is remarkable not only for its wonderful amphitheater. In the immediate vicinity of the main attraction of the city there are many other historical buildings. Archaeologists have discovered sites of ancient temples, Roman baths and ruins of once luxurious palaces, as well as an ancient race track, which also hosted the most spectacular events. …
Read further
Tel Aviv in photo set
Searching where to eat - restaurants and cafe on Tel Aviv map
Cuisine and restaurants in the neighbours of Tel Aviv
Travel notes on best cuisine and restaurants of Tel Aviv (Israel) on OrangeSmile.com. Famous recipes and traditional dishes and courses in Tel Aviv restaurants. Where to eat - our recommendations on popular places in Tel Aviv, where you can taste delicious meal and also spend a good time with your friends.