Religions and languages in Poland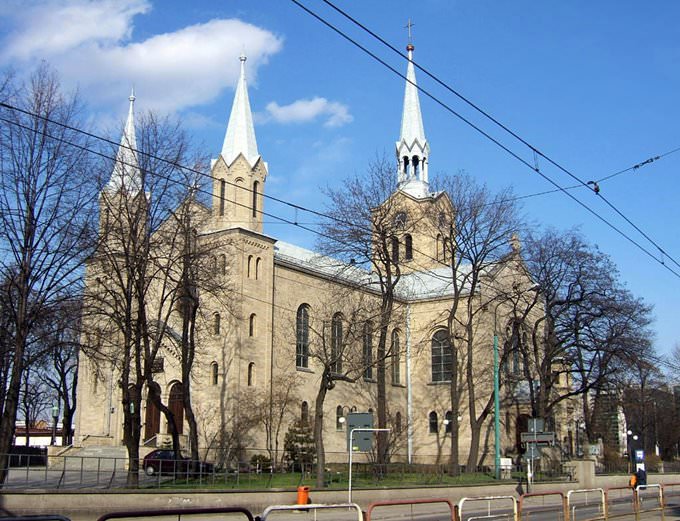 Since the formation of the Republic, the ethnic composition of Poland has been influenced by many factors particularly the Second World War and the post-war migration of the local population. As a result, the country is absolutely homogeneous from the ethnic side of view. Consequently, only one language, Polish was recognized as the state language. Statistics show that more than thirty-seven million citizens of Poland both in everyday life and in official communication speak Polish while speakers of other ethnic languages ​​are only about nine hundred thousand people. The most popular minority languages ​​are English, Kashubian, Silesian, Belarusian, Russian, Czech, Hebrew and Lithuanian. The statistics also show that after the country joined the European Union, an active study of foreign languages ​​began in the country. To date, more than half of the country is fluent in one foreign language or the other.
The traditional cuisine of Poland is diverse; it was influenced by several different countries, including France, Russia, Austria, and Ukraine. …
Read further
There are several Polish dialects in the country. There are four which are the most common; Malopolish, Mazovian, Silesian, and Greater Polish. Some phrases in these dialects vary greatly. However, speakers of these linguistic varieties can still understand each other easily during a conversation in everyday life. It should be noted that it is not forbidden in the country to publish literature or other printed local publications in any of the Polish dialects. However, all official documentation, as well as studying in educational institutions are conducted exclusively in the state approved Polish language, regardless of the region. Please note that the State takes very good care of the speakers of the minority languages. Since the beginning of the 2000s, original State programs have been developed especially for them, even as far as considering their languages as official auxiliary. So, for some gminas (territorial units) such auxiliary languages ​​are fixed and their speakers may well submit official documents or appeals in them, for example, in Kashubian.
As regards religion, statistic shows that it has a fairly powerful political influence on the citizens of Poland. It should be noted that in neighboring countries including Russia, Belarus or Ukraine where people are very anxious for religious holidays, the corresponding spiritual significance is still not so developed in comparison with that in Poland. The main religion in Poland is Catholicism. Currently, about 90 percent of the total residents profess this particular religion. The remaining ten percent are either members of various Christian denominations or other religious sects. Atheists in Poland occupy a rather insignificant percentage of the population. It should be noted that there are very few adherents of other faiths such as Judaism or Islam in the Republic, although they are much less when compared with other countries of the European Union. This is due to regular migration from Muslim and Islamic countries to these other countries. Copyright www.orangesmile.com
Poland is a very religious country. The local population adheres to Catholicism and regularly attends services in churches. Religiosity is one of the …
Read further
Almost all citizens of Poland treat their religion with complete devotion. Children are taught from the very beginning to recite prayers. Reciting the prayer before a meal is far from being the only single incident. In provincial families, children are taught from birth to recite prayers and they adhere to this tradition throughout their lives. On Sundays, the majority of believers visit Churches. Many religious holidays have received the status of state holidays. Polish are very sensitive and passionate about their Confessions before a spiritual guide or clergy. At least once a year, every citizen who considers himself a responsible Catholic undergoes such a procedure. Earlier, all services in Polish Churches were conducted in Latin. However, with the coming of the most holy John Paul II, an important reform was carried out. As a result, all services in the Churches began to be rendered in Polish.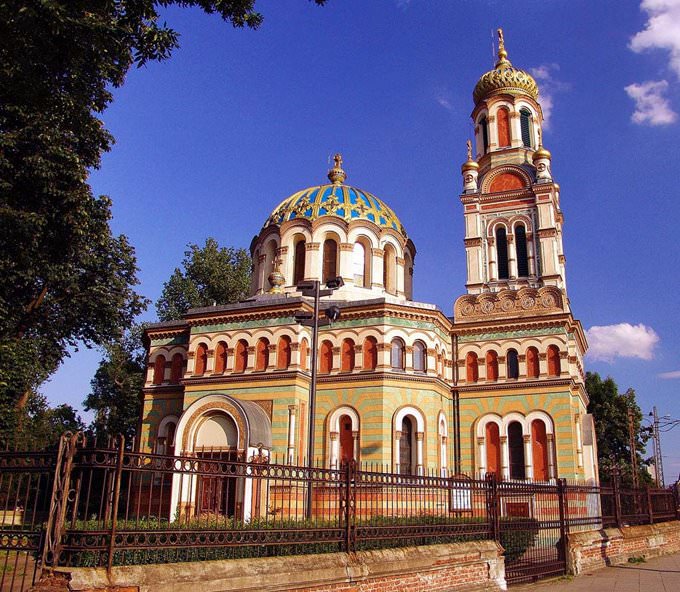 The Constitution of the Country does not prohibit her citizens from professing other religious faiths aside Catholicism. Locals themselves are quite reserved about those who are adherents of other religions. At the same time, for every important Catholic holiday, a wave of celebrations is felt throughout the country. For example, a major holiday, All Saints Day is celebrated on November 1st and on January 6th, Three Kings. August 15th marks the Ascension of the Lord which is also celebrated. In general, we can conclude that the Polish people simply do not separate their lives from their religious faith. Throughout their life, they go through various religious rites and rituals, beginning with Baptism and Communion, and ending with Confession. Even in educational institutions, such a subject as Religion has been introduced. At the end of the course, all students must pass an examination on the knowledge of the Holy Commandments. In addition, modern Polish youths are much more serious about "the wedding", rather than a trivial ceremony in the registry office.
This article about religions and languages in Poland is protected by the copyright law. You can re-use the content, but only under the condition of placement of an active link to
www.orangesmile.com
.
Fantastic City Tours and Excursions in Poland
Photogallery of iconic places of Poland
Traditions in Poland cities
Poland: traditions in the regions