Colors of Wroclaw - traditions, festivals, mentality and lifestyle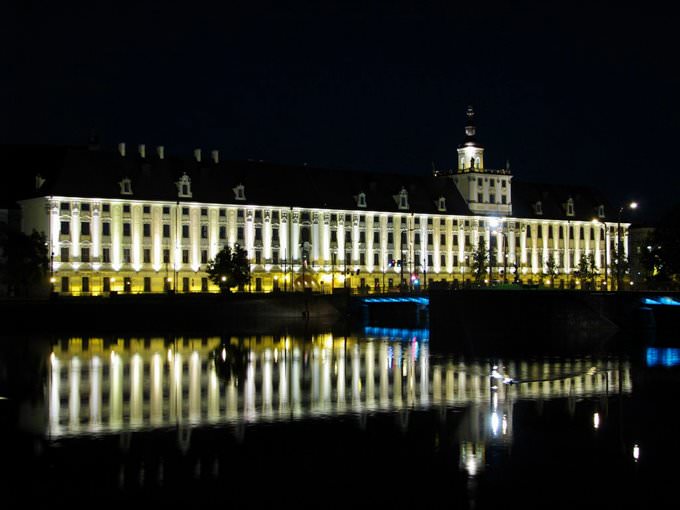 Wroclaw is a picturesque city with rich culture and a huge number of interesting peculiarities. The city is inhabited by people from many different European countries. There are really many Czechs and Germans among the local residents. Naturally, such a diversity of cultures is reflected in all spheres of life here, from cooking and various national holidays, to unique architecture and art. Despite the fact that Wroclaw is primarily known as a major industrial center, its territory is home to a huge number of attractions and unique architectural sites. Many of them may seem rather unusual and original to foreign tourists. For example, while walking in the city you may see small figures of gnomes in absolutely unexpected places.
1. If you plan to rent a car, it is recommended to take into account that it's rather difficult to find a free parking space in the city. The majority of parking lots are paid, and …
Open
Small bronze statues can be found in all districts of the city and they are all different. Gnomes can sit on benches in parks, look somewhere proudly or simply relax in the shade of trees. This idea of local architects is quite symbolic, because dwarf is considered the main symbol of the city. Many years ago Wroclaw was the capital of the province. Today searching for these bronze statues has become a real attraction for travelers. They specifically start searching for these cute gnomes in order to make a memorable photograph with them.
In this city every fairy tale character has its own name and history. Everyone can participate in exciting sightseeing tours, see all statues and learn an interesting history of each gnome. Unusual bronze statues have also become a real attraction for vandals, so the statues are occasionally broken or stolen. Despite the fact that keeping an eye on dozens of statues is very difficult, the city government replaces all broken and stolen statues very quickly. Copyright www.orangesmile.com
The largest shopping and entertainment center in Wroclaw is Magnolia Park. Its area is about 100000 sq. m. Magnolia Park includes 250 shops and a number of restaurants and cafes. There …
Open
Wroclaw is also famous for its music festivals that take place here literally all year round. February is the time for Festival of Contemporary Music, which attracts most famous Polish artists. In May the city attracts fans of jazz music as here takes place a large jazz festival. The festival lasts several weeks and is visited by performers from different European countries. In summer Wroclaw hosts the «Non Stop» festival, which is always accompanied by numerous interesting entertainment activities. This is the best time for rest, so travelers pleasantly combine their vacation with visiting musical and theatrical performances, fairs and various events.
This guide to traditions and festivals in Wroclaw is protected by the copyright law. You can re-publish this content with mandatory attribution: direct and active hyperlink to
www.orangesmile.com
.
Reference information
Cathedrals and basilicas near Wroclaw
♥ Katedra św. Wincentego i św. Jakuba, Wrocław, 1.5 km from the center.
On the map
Photo
♥ Bazylika Archikatedralna św. Jana Chrzciciela, Wrocław, 1.8 km from the center.
On the map
Photo
♥ Bazylika św. Elżbiety, Wrocław, 1.9 km from the center.
On the map
Photo
♥ Bazylika św. Jadwigi Śląskiej, Trzebnica, 23.3 km from the center.
On the map
Photo
♥ Bazylika św. Jana Apostoła i Ewangelisty, Oleśnica Śląska, 27 km from the center.
On the map
Photo
♥ Bazylika Matki Bożej Wspomożenia Wiernych, Twardogóra, 42.2 km from the center.
On the map
Photo
♥ Katedra św. Stanisława i św. Wacława, Świdnica, 47.6 km from the center.
On the map
Photo
Survived castles around Wroclaw
♥ Castle 'Rydzyna Castle' , 80.5 km from the center.
On the map
Photo
City tours, excursions and tickets in Wroclaw and surroundings
National traditions of Poland
Poland is a very religious country. The local population adheres to Catholicism and regularly attends services in churches. Religiosity is one of the most important features that characterize the Polish people. The Poles are quite sentimental. They are very close to each other and are always ready to help those in trouble. They are trustful and take the life easy. The Polacks appreciate their state and support its policy. It is customary to smile at each other, demonstrating goodwill towards everyone around. This is also true for the guests of the country. The Poles are happy to enter into dialogues with strangers, but sociability has the reverse side. The local population is very fond of complaining. Complaints can be related to medicine, expensive food, bus schedules or just weather. …
Open
Colors of Wroclaw in photos
Search for popular touristic sites on Wroclaw map
Traditions and festivals in cities around Wroclaw
Cityguide on traditions, mentality and lifestyle of people in Wroclaw. Learn the best periods to visit Wroclaw to discover its soul - authentic festivals, events and celebrations. We will also reveal the interesting habits, attitude towards the world and to tourists in Wroclaw.