Sightseeing in Chengdu - what to see. Complete travel guide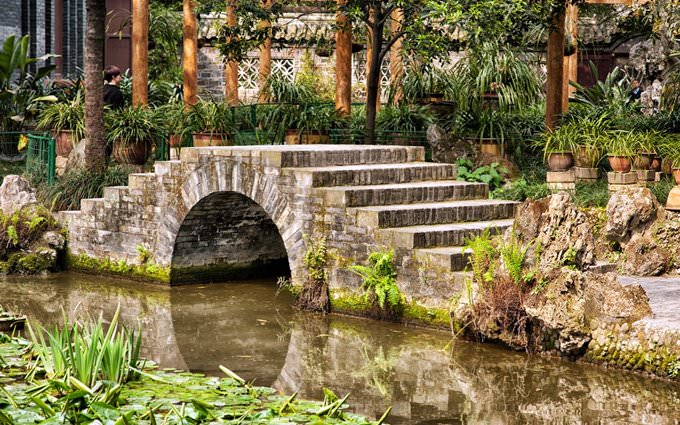 Chengdu is the largest city in Sichuan province. Additionally, the city is one of the most ancient cities in the world. Chengdu was first mentioned in the 6th century B.C and had been a capital of the mighty state of Shu for a thousand years. The city had long been a major industrial and trade center, as the best brocade in the world was produced there. Chengdu had undergone quite a lot of bloody and destructive wars for thousands of years. Here, in 1911, the Sichuan uprising happened.
Travelers who prefer spending much time in the open air and hiking will definitely like Chengdu. The Vantszyanlou Park located on the bank of Jingjiang river will suit perfectly for admiring …
Open
Modern Chengdu attracts travelers with its rich historic heritage and diversity and perfect beauty of natural attractions. Local residents have managed to protect not only historic but also cultural heritage, as modern Chengdu is rich in remarkable traditions. The starting point of many sightseeing tours is Tyanfu Square, an incredibly beautiful and large square with many fascinating landscapes.
Admirers of sightseeing tours have an opportunity to see glorious ancient temples and visit interesting museums. One of the most attractive museums is the Sichuan Museum. As mentioned above, the city is also famous for unique natural attractions, for instance, the world-famous Chinese nature reserve located within its territory. Copyright www.orangesmile.com
In Chengdu, there are wonderful hotels for all tastes. Tourists who want to feel an atmosphere of national culture will definitely love the hotel Old Chengdu Club. It is just a couple of …
Open
Another important distinctive feature of Chengdu is a huge number of picturesque shopping streets and ultramodern shopping centers. Shopping enthusiasts will definitely love vacationing there. The most popular place for walks are Tsintaylu and Tszunfulu streets. Many attractive shopping malls are located near Tyanfu Square. In shopping centers, tourists can buy good clothes, shoes and perfumes. In small gift shops, there is a wide range of hand-made products, among which guests can find gorgeous masterpieces.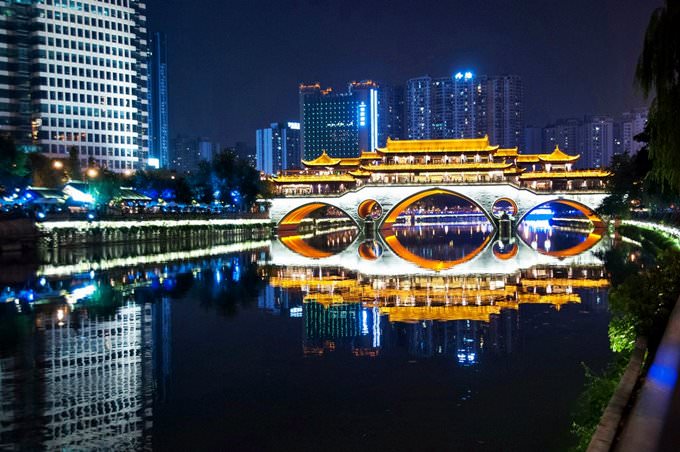 Chengdu is a modern dynamic city with interesting features distinguishing all large megacities. Besides curious historic monuments, here you can see original modern architectural monuments, stylish skyscrapers, each of which is unique and incomparable in its own way. Admirers of extraordinary entertainments have an opportunity to visit the tallest building in the city, the TV West Pearl Tower. Its height is 339 m. There is an excellent viewing platform on one of the top floors.
The major historical symbol of Chengdu is Wuhou Memorial Temple. This unique temple complex is distinguished by its impressive size and covers an area of almost 37 000 m2. It is located in …
Open
Chengdu can be confidently called a universal tourist center that will be interesting for every visitor. There are comfortable conditions for family recreation and a huge variety of excursion objects, cultural centers and entertainment venues. Young and active tourists can enjoy a worthy choice of shopping malls, affordable restaurants and stylish nightclubs. Ecotourism enthusiasts visit Chengdu for the sole purpose of visiting unique nature reserves and getting acquainted with one of the cutest Chinese national symbols, panda.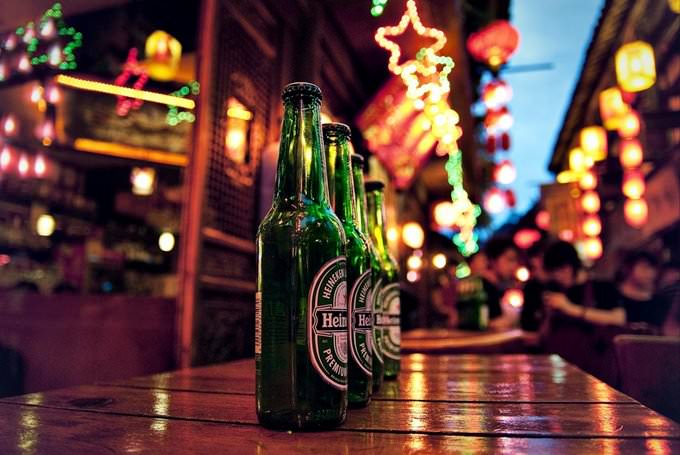 Outskirts of Chengdu are rich in unique landmarks, and Dujiangyan Irrigation System is one of them. The dam is one of the oldest hydrotechnical constructions in the world. The building of the irrigation system took place in 3rd century BC. Not so long ago, the dam was added to the list of UNESCO Heritage Sites, and nowadays it is widely recognized as one of the world's miracles.
Travelers who prefer spending much time in the open air and hiking will definitely like Chengdu. The Vantszyanlou Park located on the bank of Jingjiang river will suit perfectly for admiring …
Open
There are several unique archaeological sites in the neighborhoods of Chengdu. For example, travelers can participate in interesting excursions to the ancient city of Jinsha. More than 300 years ago, this site was the capital of the powerful Shu Kingdom. Archaeological excavations never stop in this area, and many precious artifacts have already been discovered there. Scientists excavated gold, jade, and ivory jewelry, ceramics, and many other treasures. Archaeologists also managed to restore partially the foundation of ancient buildings. Nowadays, everyone is welcome to walk in the unique historical area.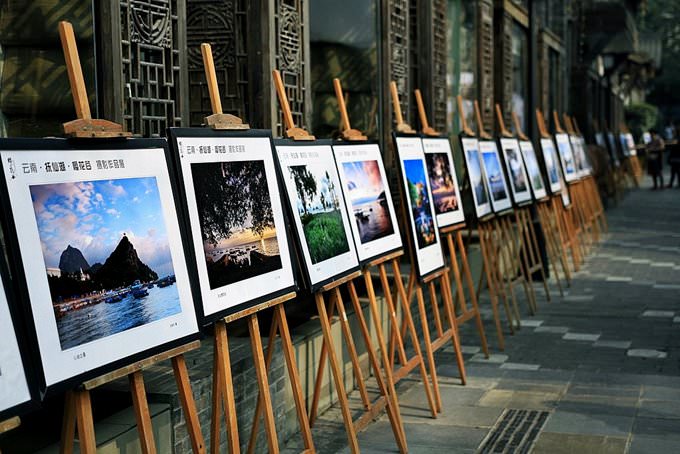 Sanxingdui is a no less interesting place. According to scientists, first tombs in this area appeared more than 5,000 years ago. Archaeologists also managed to discover precious ancient artifacts that are now exhibited in the local museum of archaeology. It is possible to reach all signature landmarks of the region, which are located outside Chengdu, by special excursion buses that depart from the railway station every day. Chengdu suburbs are also the location of numerous walking trails that cover interesting natural and historical landmarks.
This guide to iconic landmarks and sights of Chengdu is protected by the copyright law. You can re-publish this content with mandatory attribution: direct and active hyperlink to
www.orangesmile.com
.
City tours, excursions and tickets in Chengdu and surroundings
Reference information
National and city parks around Chengdu
♥ World Heritage Site 'Sichuan Giant Panda Sanctuaries - Wolong, Mt Siguniang and Jiajin Mountains' , 93.6 km from the center.
On the map
Photo
♥ World Heritage Site 'Mount Emei Scenic Area, including Leshan Giant Buddha Scenic Area' , 128 km from the center.
On the map
Photo
Sights around Chengdu from our guide 'Extreme places on Earth'
Guoliang Tunnel Road
From the series
"Most Spectacular Mountain Roads"
Check on the map:
Distance from Chengdu center - 191.6 km.
These were the villagers who built a mountain road, which in a few years has become a landmark of world importance. Driving on the difficult track, when massive stones crumble from its sides into the abyss becomes a matter of honour for many motorists. Some tourists prefer walking through the man-made mountain tunnel on foot. It is important to note that originally it was a lane. Nowadays some parts of the tunnel allow two oncoming cars to pass each other. …
Read further
Car rental on OrangeSmile.com
Search touristic sites on the map of Chengdu
Sightseeing in regions nearby Chengdu
All about Chengdu, China - sightseeings, attractions, touristic spots, architecture, history, culture and cuisine. Prepare your trip together with OrangeSmile.com - find out the 'must see' things in Chengdu, which places to visit, which excursions to take, where the breathtaking views are waiting for you. Planning your trip with this travel guide will help your to get the most out of Chengdu in few days.