Provinces map of Peru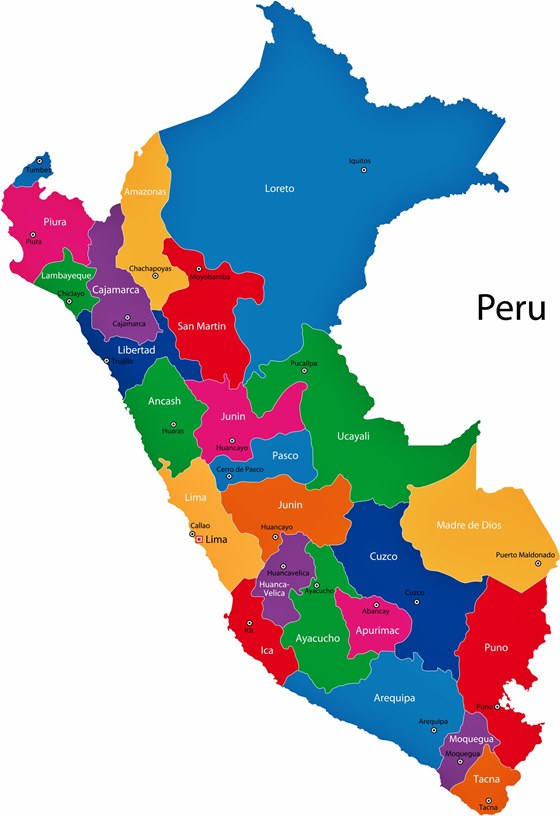 The actual dimensions of the Peru map are 1372 X 2000 pixels, file size (in bytes) - 285125. You can open, print or download it by clicking on the map or via this link:
Open the map of Peru
.
Other maps of Peru
Fantastic City Tours and Excursions in Peru
Car rental on OrangeSmile.com

Top Destinations for Sustainable Tourism
The winners are not surprising. It is not hard to find a sustainable hotel in Stockholm or Helsinki, and there is a reason for that. Sweden ranked as the most sustainable destination in the world, followed by Finland, Austria, Estonia, and Norway. Not only these countries strive to decrease the negative impact of tourism on the environment but also offer many interesting opportunities for guests.
Read this
14.06.2021
Photo album of Peru
Cuisine and restaurants of Peru
Authentic cuisine traditions in Peru