Shopping in Bahamas - outlets, shopping streets and boutiques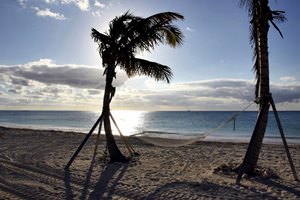 Shopping can be an exciting adventure or it can easily turn into long and boring torture. In order not to get the second option, it is better to know where to shop and what items you need. The Bahamas have everything needed for shopping as an exciting adventure: charming flea markets, shiny shopping centers, and a unique atmosphere of specialty stores. Mall at Marathon is Nassau is one of the biggest shopping centers on the islands. It offers the latest collections of clothing and accessories by famous brands and more than a hundred shops and boutiques. There are a big fast food court and eleven cinemas. The mall is open from Monday to Friday from 10 am to 8 pm, and until 9 pm on Saturdays.
Indigenous people of the Bahamas are cheerful, hospitable, and friendly. They like to celebrate holidays and are good at organizing various festive …
Read further
In Freeport, there is a very interesting open-air entertainment complex that is called Port Lucaya Marketplace. It is open on Saturday to Wednesday from 9 am until midnight, and on Thursdays and Fridays, it is open until 3 am. Port Lucaya Marketplace is an interesting mix of a shopping center and a market. At the venue, visitors can purchase fresh fruit, souvenirs, accessories, decorations, electronics, high-quality perfumes, and various handmade items such as bags and hats. Live music never stops in Port Lucaya Marketplace from morning until late at night, so many come here to dance and have fun. Nassau has a similar complex - Marina Village. Visitors can enjoy the fresh air and take a stroll along rows of palm trees and accurate buildings, and, of course, purchase many interesting items.
Straw Market, a small flea market in Georgetown, is full of souvenirs and local delicacies. Friendly sellers are always glad to give their recommendations to travelers. Guests of Nassau can visit a bigger flea market – the famous and ever-popular Nassau Straw Market. This place is great for buying such items as textiles, hats, masks, figurines, and so on. Many come to Nassau Straw Market to try local delicacies. Bay Street, the main street in Nassau, is always full of tourists. Indeed, it is easy to spend a whole day here and you won't even notice that. Boutiques, jewelry shops, and souvenir outlets work here all year round. They offer both expensive branded items and unique goods made by local artisans. Copyright www.orangesmile.com
In the western part of the Atlantic, to the south-east of the Florida Peninsula, between the United States and the island of Cuba, there is the …
Read further
It is easy to spend many hours in Freeport Street Market, enjoying the atmosphere and live music. However, it is better to compare the prices and quality of items from different sellers before making a purchase. As a rule, tourists buy clothing, food, and souvenirs in this market. Bargaining is not prohibited. The Bahamas Rum Cake Factory in Nassau is a paradise-like place for all sweet tooths and fans of quality alcohol. For almost three decades, the factory has been making and selling incredibly delicious rum cakes with different flavors. All cakes contain a special, exclusive rum type. Chocolate, coconut, pineapple, cinnamon, etc – it is so hard to make a choice as all cakes look fabulous. To make it easier for visitors, the factory allows sampling cakes before choosing one.
Souvenir hunters will be excited to visit Spanish Wells as this is the location of Ponderosa, a popular souvenir shop. The shop is open in a garage of a residential building, the owner of which is glad to help every customer. Visitors can buy traditional souvenirs like mugs and unique items that are not available anywhere else. Travelers interested in buying unique fine jewelry are always welcome at Kay's Fine Jewelry. This is a popular jewelry store that sells amazing designer items. Gorgeous shop windows blind with their sparkling right from the entrance. It is an excellent chance to purchase memorable gifts to loved ones or pamper oneself. Attentive shopping assistants answer all questions and can recommend the most suitable jewelry piece for any requirement. Little Switzerland boutique in the capital is also great for luxury shopping. It offers watches and jewelry of different styles.
These spots really worth the attention of a real traveler-researcher. …
Read further
Handmade jewelry with pink shells and pearls is a fantastic souvenir that travelers can bring from the Bahamas. Shiny jewelry pieces that imitate fish-scale also look incredibly attractive. Straw hats and baskets, fans and other items that one can actually use and not simply put on a shelf are also great and practical reminders of a vacation in the Bahamas. Wooden decorations are a great addition to a house of every traveler. As a rule, these are wooden figurines of animals, birds, and fish that are hand carved and painted by local craftsmen. Figurines made of coconut shell look cute and original. They also flatter most interior designs and kids love them.
CDs or vinyl records with folk music of the Bahamas are an interesting and original souvenir from the Bahamas. Traditional straw and rag dolls look simply charming. They can be used as house decoration or as a gift to a kid. Each doll is handmade, so there are no two identical dolls. When it comes to eatable souvenirs, it is impossible to forget to purchase local rum and food with it, homemade jam and exotic fruit. Batik textiles, national art of the islands, traditional drums, tableware made of shells, and local cigars are also great souvenirs.

This article about shopping in Bahamas is protected by the copyright law. You can re-use the content, but only under the condition of placement of an active link to
www.orangesmile.com
.
Fantastic City Tours and Excursions in Bahamas
Country maps
Car rental on OrangeSmile.com

Hilton builds third luxury hotel in Kyoto
The Hilton Kyoto hotel will be attractive to a wide range of guests. Leisure travelers will appreciate the close proximity to famous attractions such as Heian and Yasaka Temples, the Kyoto Imperial Palace, and the scenic Gion Historical District. In a few minutes, guests can reach the metro stations, the path to the sights of interest will not take much time.
Read this
23.03.2023
Sightseeings of Bahamas in photostream
Shopping malls, boutiques and outlets in top cities of Bahamas
Map of shops in Bahamas cities